The craft behind fashion design is something that is not easily acquired.  Understanding the aesthetics of fashion is one thing, possessing the know how to actually sit down and make the garment is quite another.
Though you may know them as a great place to learn how to sew while meeting new people and just having a darn good time, The Sewing Studio is broadening its horizons and reaching out the folks who already possess the skills needed to crete an amazing garment.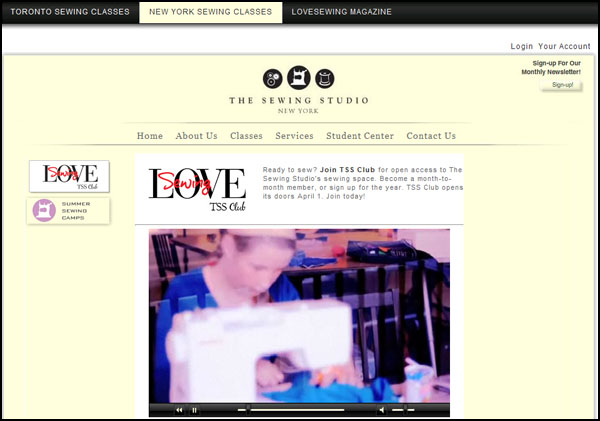 Enter you, the emerging and/or aspiring fashion designer.  Starting April 1st, The Sewing Studio will be offering their space, called TSS Club, and equipment for rent to designers and pros who may not have access to or the funds for a space of their very own.
What do they have on hand?
Janome sewing machines
Janome sergers
Pressing stations
Elevated cutting tables
FEES:
$50/month
$45/month for 6 months
$35/month for 12 months
Currently, TSS Club has hours from Thursday through Sunday, opening in the early afternoon and closing up in the evening.
Accessibility is also awesome and rather convenient. Situated at 134 West 29th Street, b/w 6th and 7th, it's an easy destination from most places in the city.
Resources like this make the road to fashion success a little bit easier.  We love when we are able to share them with you!