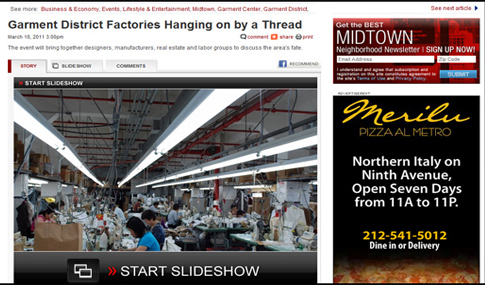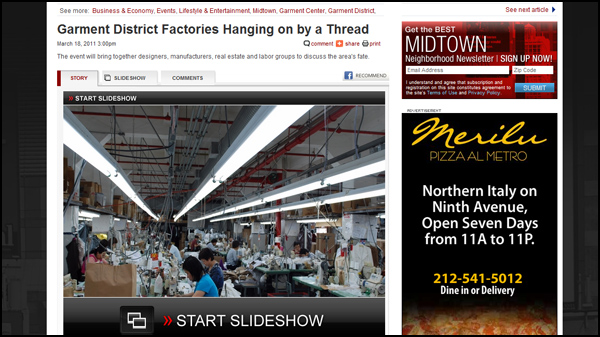 As many of us are aware, the Garment District as it once was, is no longer.  It's sad, yes but if there is any chance in reclaiming itself as a major player in fashion production, changes need to happen, decisions need to be made, and we as industry professionals need to get involved.
According to Joe Ferrara, a New York City factory owner who also sits on Community Board 5 and serves as director of the Garment Center Supplier Association, the district presently has about 600 factories. If it is allowed to hit 300, the district will crumble.
This Tuesday, the town hall will bring together a group of industry leaders to about the necessary steps and discuss new measures.
As reported by DNAinfo.com, the event will be moderated by designer Stan Herman and panelists will include Ferrara, Adam Friedman, the director of the Pratt Center for Community Development, Workers United's Edgar Romney and designer Yeohlee Teng.
The Garment Center Town Hall will be held Tuesday, March 22, from 6 p.m. to 8 p.m. at Parsons at 560 7th Ave. in the 2nd Floor Auditorium.