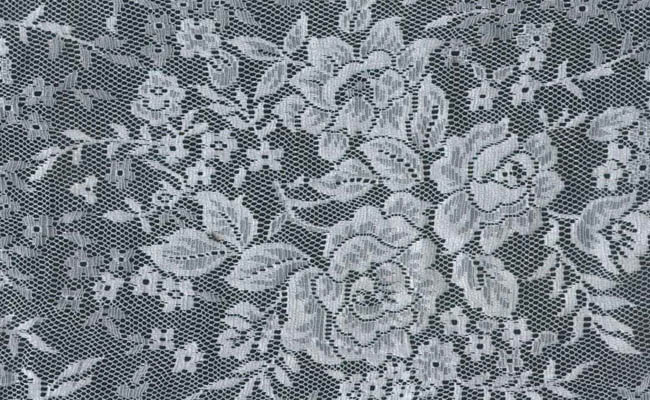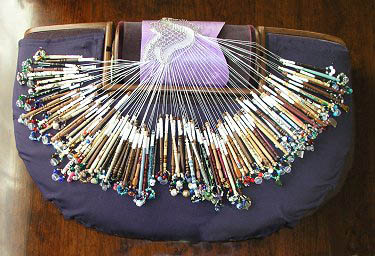 It's finally June and wedding season is in full swing! It's hard to believe that the Royal Wedding was a little over a year ago. Even so, the image of Kate Middleton's iconic wedding gown is still fresh in our minds: the cut, the train, and most beautiful of all, the lace detailing.
Nowadays most lace is created by machine, however, the Duchess' Alexander McQueen dress was adorned with a special touch- lace from French brand Sophie Hallette, where everything is made completely by hand.
Many high-end fashion houses, including Alexander McQueen, regularly prefer to use handmade lace rather than machine. The craft of lace making is an old and complex one. There are several techniques, each producing beautiful variations of this textile.
Needle lace is one of the more widely recognized forms of lace making. This technique involves first embroidering the thicker outlines of the motifs. Once the framework has been laid down, the outlines are filled in with an assortment of stitches depending on the design.
Bobbin lace also known as pillow lace, is another major group. The threads to be used are wound onto bobbins. The lace is created in a unique way: pins are set into a pillow in the shape of the pattern, and the threads are then woven through the pins. It gets complicated, since there are usually a large number of bobbins to keep track of, but the result is elegant and delicate.
The lace on Kate's wedding gown is called Leavers lace. It is a complicated, loom-woven fabric. To train an apprentice to work on a Leavers loom takes seven years! Not surprising, considering that there are five thousand shuttles to track in order to create the tiny, complex designs. The lace not only needs to be woven, but also dyed, checked for flaws, and even embroidered into.  It took a team of twenty-three to create the lace for the royal wedding gown.
For anyone interested in sourcing, Sophie Hallette is a great resource for lace- including "Kate's lace" which has been in high demand.