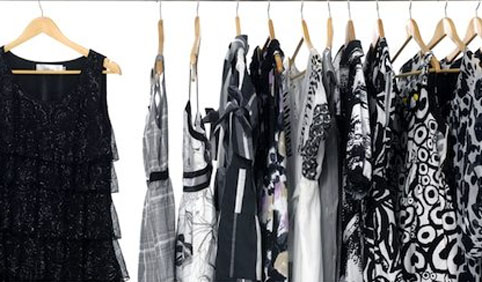 When it comes to fashion industry trade shows, we're all pretty familiar with New York and Los Angeles. But have you thought about Seattle at all?   Shows Northwest LLC and Seattle Fashion Incubator will be collaborating to produce this fall's Northwest Fabric and Notions Show.

Trade shows are a great way for new designers to source, network, and see what is current in the industry. Seattle has the fourth highest concentration of fashion designers in the country, and Northwest's goal is to bring these opportunities to them. Over 50 exhibitors will be attending this season, providing an array of products from more than 100 manufacturers, so those looking for the perfect fabrics and trims for their collections will have a lot to choose from. These vendors too, are striving to benefit the local industry by building relationships with designers like you!
For those who may be unfamiliar with textile trade shows and how they work, here is a brief overview: When a designer is ready to put a line into production, he or she must source the materials for it. A fabric store would not have nearly enough stock, and that is where shows like Northwest come in. Retailers of fabric and notions set up booths for designers to shop wholesale for materials for sample making and manufacturing. These shows are not open to the public; they are for designers to source for their businesses, connect with others in the industry, and get inspired.
The Northwest Fabric and Notions Show has been held each fall and spring for eighteen years. Originally, it was made up of retailers primarily in the craft and cottage industries, such as quilters. The show is now expanding to involve all aspects of the textile world including fashion, as well as home, auto, marine, etc. all while staying true to its original client base.
This expansion opens up great opportunities for the entire Northwest region of designers. Time consuming, expensive travel to "fashion mecca" cities to do necessary business has been eliminated. Additionally, Northwest will tentatively be introducing new features at future shows, for instance, seminars to discuss subjects such as trend forecasting. This promises to be a fun, rewarding event for local designers! And admission is free, which is always a plus.
The Northwest Fabric and Notions Show will be held September 9th from 11:00am to 6:00pm and 10th from 10:00am to 5:00 pm. It will be located at the Spirit of Washington Event Center at 233 Burnett Avenue South in Renton, WA. For more information and registration, visit www.nwfabricshow.com.