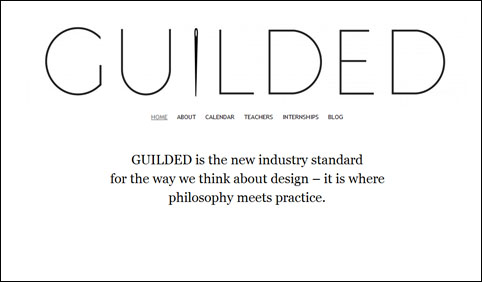 The fashion industry is changing. And it's a good thing. Lately, more and more designers are thinking about how to make their brand sustainable; both in business and in environmental and social impact. But it's not always easy, right? Running a sustainable business requires know-how. It requires an education.
Recently we heard about Guilded, a school and educational consultancy being started by Tara St. James and Bahar Shahpar, two well known names in the sustainable fashion world.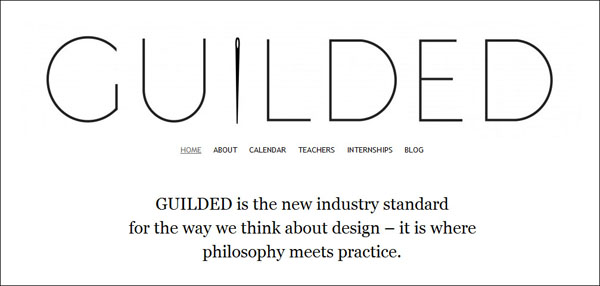 "This is our point of view: in order to create beautiful and thoughtful products, sustainability must be a fundamental component of every stage of design and manufacturing. All this means is that a product can't be beautiful if it's toxic, it can't be healthy if it's harmful, and it can't be meaningful if it diminishes the worth of the people and resources who made it.
That being said, the information on sustainability that is currently available can be confusing, misleading and incomplete. Our mission is to build the centralized resource and standardized vocabulary for sustainable design that doesn't yet exist in in fashion and textiles."
Here are the class titles for the 101 Series: Sustainable Design Fundamentals –
Clarifying the Confusion: Defining Sustainable Fashion
Fibers & Fabric: An Analytical Comparison
Fair Trade & Labor: How Important Are They in the Big Picture?
Producing in New York City: Is It Still Possible?
Dyeing Decisions: Is Any Dye Process Sustainable?
Custom Textile Development: If You Can't Find It…Make It!
Zero Waste Design: Does It Really Make a Difference?
Local Production: Building Efficient Supply Chains
China: What's the Big Deal?
Brand Positioning: Telling the Story of Sustainability
St.James and Shahpar have big ideas and commendable goals as well as the experience, expertise, and drive to make something like this happen. What they are missing is the funds. If you're interested in supporting their mission, check out their IndieGoGo page to make a donation.