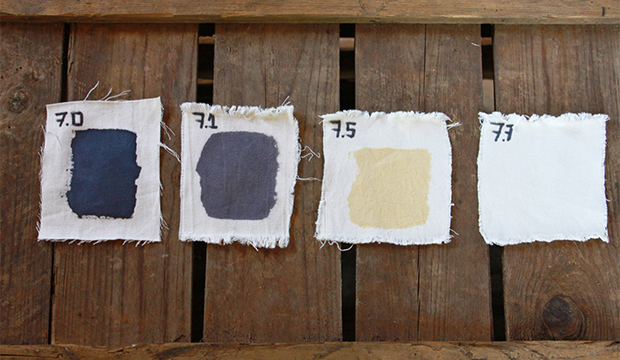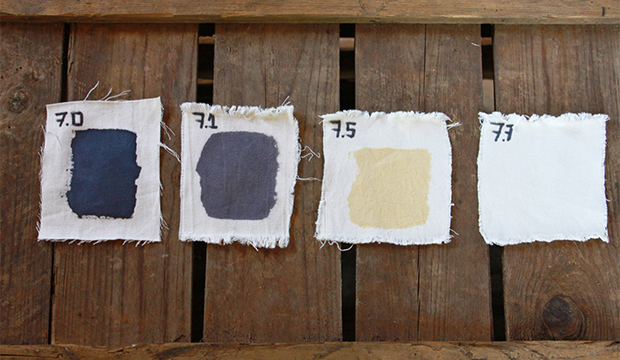 When we think of print quality in terms of textiles, we think of how lightfast or colorfast it is, how well the ink penetrates the fabric. In other words, how permanent the print is. But if you ask designer Fioen Van Balgooi, she will tell you the opposite-
The future of print quality lies in it's impermanence.
It's no secret that trends can change very quickly- and printed clothing doesn't exactly carry the same longevity that a little black dress does. So, other than continuing to churn out massive amounts of product that might only last for a season or two, what can be done?
"Everything is temporary," Van Balgooi says of the fashion industry, "That is the way we should look at decorating our textiles too."
Her solution?
"Removable Prints" an eco friendly textile ink that cannot only be washed and worn, but also removed using a special detergent.
When the wearer gets tired of the current print, a new pattern can be switched in.
Van Baloogie's design studio, Refinity shares how to, in the future, potentially maximize the benefits of this technology. Examples include:
Customers could have their clothing altered for them in print shops.
If a company changes their logo, the image could simply be changed out, rather than replacing an entire inventory of product.
If a textile needs to be recycled, the print could be removed. This would ensure than when it is shredded and spun into new yarn, the thread is a single, solid color.
Production is flexible. If a mistake is made in the printing process, a reprint could be done more easily and cheaply.
Removable Prints are not yet commercially available. Refinity hopes to be able to develop a return system for garments and other textile items, as well as a solar-powered electrical system.