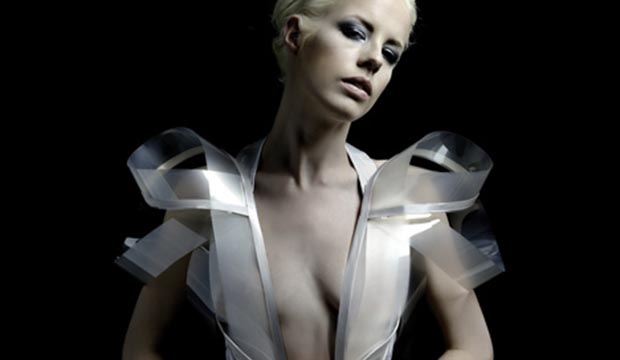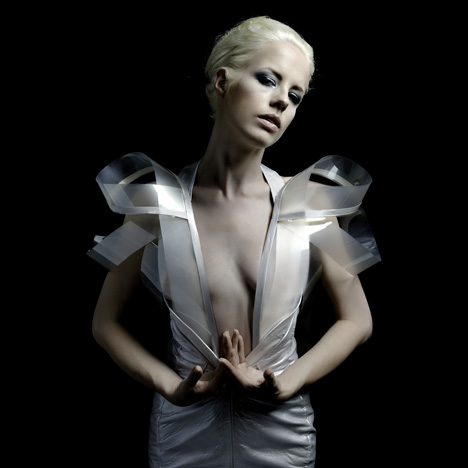 If Lady Gaga is looking for an outfit for her next performance, we might have found it. "Intimacy 2.0" from Studio Roosegaard and Anouk Wipprecht is a gorgeous, innovative (and slightly racy!) piece of textile technology. And it is certainly not for the faint of heart!
The fabric measures the wearer's heart rate, and reacts to it.
When the heart is beating normally, nothing happens. But once the wearer gets nervous or excited, the heart rate goes up, and the fabric becomes transparent.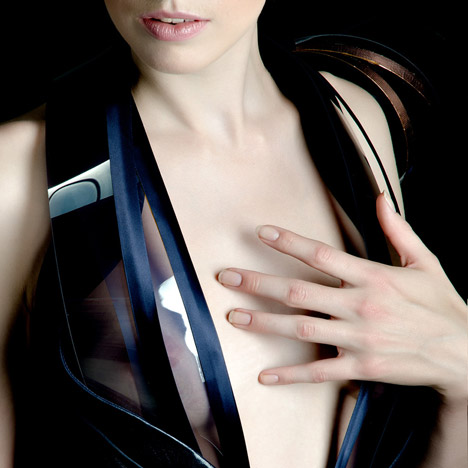 The concept of intimacy textiles is a bold one that poses many considerations about context and connotation. A few flashy dresses have been constructed from the textile, which is comprised of leather and electrically sensitive foils, whose opacity changes in accordance with alterations in voltage.
Even without the statement from Roosegaarde confirming so, these garments were clearly designed with celebrity and the red carpet in mind.
And while the textile might not be well suited for casual everyday wear (unless you are very confident, which in case, go for it!) this seems like an odd concept for a high-pressure, public event such as the red carpet. Any hint of nerves and someone could wind up in the press for a "wardrobe malfunction."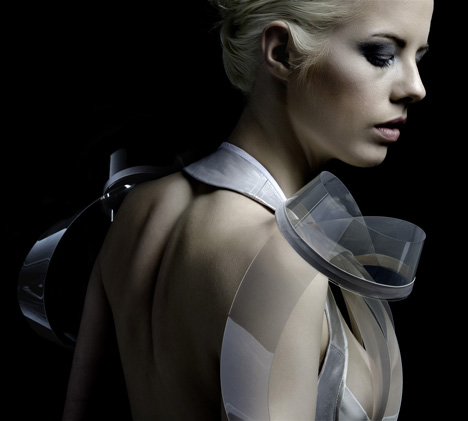 It would however, be an interesting piece to incorporate into a performance, particularly for an artist who could push the conceptual aspect of the textile (we're looking at you Gaga, Beyonce!).
The textile can be interpreted in different ways: it can highlight the typical sex appeal pop performances are famous for, and it can also be manipulated to make a commentary on it, depending on the context in which it is presented.
Currently Studio Roosengaarde is developing an Intimacy 3.0 haute couture line for both women AND men.