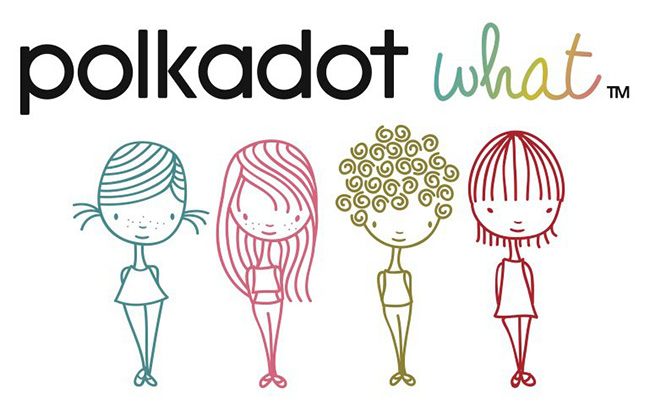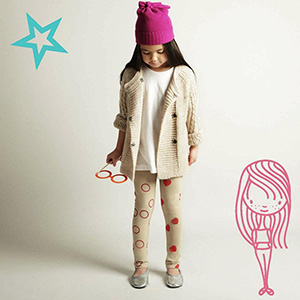 Zani Suttle, CEO and Creative Director of kidswear label Polkadot What,  believes that creativity, happiness, and confidence are the three most important parts of a child's life and her goal is to make sure that Polkadot What's products bring just those things to a child's everyday world.
Polkadot What's interactive designed leggings allow kids to create stylish art right in front of their own eyes. Suttle utilizes universal prints, colors, and shapes that all kids can relate to making purchasing her product a fun learning experience for the kids too.
Yet building a business from the ground up requires a lot of hard work, dedication, and knowledge. Working and studying advertising and PR for part of her life, Suttle knew what traps to avoid and what opportunities to go after, giving her a sense of confidence when she launched Polkadot What in 2011.
Zani overcame budgetary obstacles by using free social media platform such as Twitter and Facebook, doing as much online pitching as possible, and creating a small amount of products to put through a test market. She also believes that working with a small team from home helps cut all the extra fees like finding a workroom or paying extra employee. Suttle has found these to be the most successful ways to maneuver around spending money that could be saved.
StartUp FASHION's interview with CEO and Creative Director Zani Suttle:
StUF – How do you tackle PR as an independent designer?
Zani – My background is in Advertising & PR fields so I felt very comfortable in this area when pitching my products.
StUF – What have been some of the biggest struggles in getting the biz up and running?
Zani – The biggest struggle is a smaller budget. Starting a fashion business is quite expensive and with a little budget it made it slightly more challenging to do all that I wanted.
StUF – How did you overcome them?
Zani – So, I started small (small quantity for the first two seasons to test the market and with one product line – leggings). I decided to start online and pitch to local stores. I kept overhead low – small team and working from home.
I am now working towards building the line; offering more options in the near future. With each season it's growing more and more.
StUF – We see that you are involved in many charities, tell us about that?
Zani – Yes! We work with a charity from a country that's near and dear to me – South Africa. The charity is called The Lunchbox Fund  and it's a non-profit organization that provides daily school lunches/meals to disadvantaged kids in impoverished and at risk areas of South Africa. With the purchase of a legging, you provide two lunches to two children in South Africa through the fund.
StUF – What made you decide to incorporate social entrepreneurship into your mission?
Zani – Mother Theresa said, "It's not how much we give but how much love we put into giving." We want to provide happiness in a different ways to children all over the world in whatever way we can, as we believe in the importance of making a difference and changing at least one life.