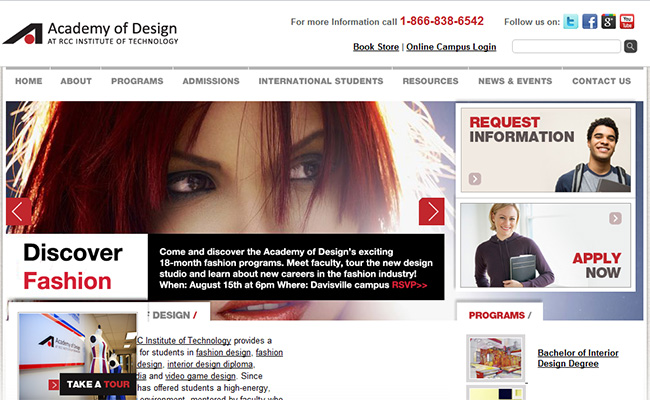 In the past, we've shared information on F.I.T, one of the most well known fashion schools around.  But sometimes it's worth taking a look at what the smaller towns have to offer. It's only too easy to overlook gems that may be hidden in very our own backyards. All through high school I dreamed of the day I could leave the tiny city of Fredericton, New Brunswick (Canada) behind and chase my dreams to Toronto, Ontario. The Fashion Marketing & Merchandising program at the International Academy of Design & Technology was waiting for me and I could not arrive a moment too soon.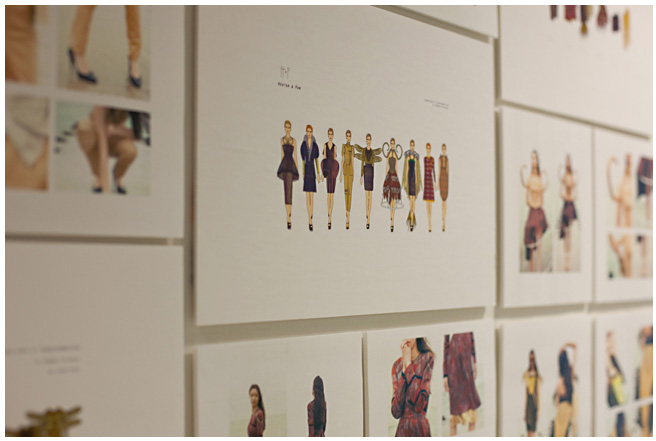 As I was moving out on New Brunswick, there were many more students over joyed to be moving in. Fredericton (nestled on the banks of the St. John River ; 280km from Halifax, Nova Scotia and 1000km from New York City) is home to the New Brunswick College of Craft and Design (NBCCD) which, according to their website, happens to be the "only college in Canada that focuses entirely on fine crafts and design." The college has an enrollment of approximately 267 students and they've signed international agreements in Brazil and China so their students can learn here and vice versa.
"Building on a 70-year heritage excellence, studio-based programs feature recently renewed curriculum, full-and part-time learning options, awards-winning instructors, and fully equipped studios." The NBCCD literally has something for everyone including diplomas in:
Aside from Diploma programs, NBCCD also has a Graduate Studies Certificate program aimed at helping students refine their studio and entrepreneurial skills and assist them in building a professional portfolio. "Instructors with extensive professional experience, fully-equipped studios and labs, and a year-end public presentation of work have made the program popular with students looking for an intensive year of graduate study within a specific visual arts discipline."
For students looking for a more traditional, long term university experience, NBCCD has partnered with the University of New Brunswick (UNB) to offer a unique 4-year Bachelor of Applied Arts degree program.  This program "combines NBCCD visual arts courses with traditional liberal arts courses at UNB. You can start your studies at either institution, or attend the College and UNB in alternate years. The choice is yours."
Sometimes we're lead to believe that the bigger the city, the bigger the opportunity. Sometimes everything we're looking for is already right where we are.
What kind of gems are hidden in your backyard?