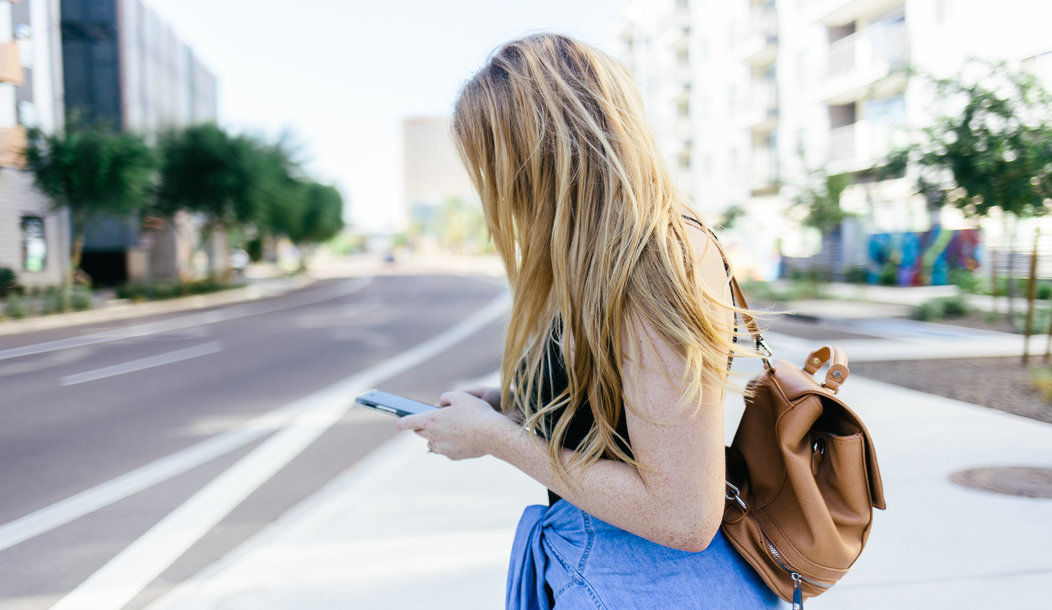 Fashion Images and SEO
While it may seem that the images on your website only serve a singular purpose – to add visual appeal – they are actually misunderstood players in the world of search engine optimization. A well-optimized image in Google may actually be worth one thousand words and here's why:
Visual products and services are often pre-searched inside of Google's Image Search. Many people base their website visiting and purchasing decisions on images that appear first in a search.
Google often promotes images in their gallery to the first position for a visual-based search. Even if you're trying to rank for a highly competitive keyword such as "Pre-Fall Dresses for Women" and you know Nordstrom will always outrank you, there is a good chance an image of yours (if properly optimized) will make it to the first position rank in a Google Image gallery. This, in turn, will lead searchers to your website.
Collaborative photos often garner backlinks for your website and help to increase domain authority and traffic. If you've organized a collaborative photo shoot with other designers, creatives, or talent and are open to the team members using those photos on their sites, Image Search SEO is the way to go. You'll get the link benefit anytime they use the photos in an online capacity.
The Latest in Google Image Trends
In the early days of search and website optimization, image search was just as important as content search. However, about four years ago Google added a small "View Image" button on images. This allows searchers to access images (for download purposes) without actually going to the website.
Earlier this year, however, Google announced that their View Image button was going to be removed to help connect users with the origin website of an image. Cue the rise of image search traffic to websites once again.
How to Optimize Your Fashion Images
So now that we know image search is relevant again let's talk about how to best optimize your fashion images:
File names matter
Google takes into account data we often cannot see on the website. Metadata from images is always a relevant factor, and the actual name of the file you've uploaded to your website is part of the metadata structure of your site.
While keywords don't necessarily play a huge role in the file name, if you have a string of numbers or nonsensical words as the file name that doesn't do you any good. If possible, re-name your images files to a word or phrase that's relevant to your overall brand.
Use Keyword-Based Alt Tags
Alt tags on images are the unsung heroes of optimization. Keep the keywords relevant to the context of the page where the image lives, but other than that it's a great place to work in strategic long-tail phrases.
For those who operate their website from a WordPress CMS, the alt tag is found by clicking on an image and looking at the boxes on the right of the image. You'll have areas for the URL, Title, Caption, and Alt Text. Use that Alt Text box to optimize your images. Squarespace also provides that Alt Text function by clicking Edit on the image.
Check Your Image Sizes
With the importance of mobile-friendly websites now, the size of an image truly does matter in the grand scheme of ranking. Keep your image high-quality but try to reduce the size of the images as much as possible. A couple of WordPress plugins can help you with this task. Smush Image is one popular plugin as is Compress JPEG & PNG. Download a compression plugin and let it do the work for you.
But if you're hesitant to download another plugin – as they tend to slow down websites – try compressing your image files before you upload them to your website.  Online programs such as tinypng.com or Smush can help improve your workflow for this task.
How to Choose Your Images Wisely
In this age of sophisticated website designs and complicated search algorithm, users are starting to get very picky about the websites they interact with. Technically, this is called User Experience (UX). UX is now a significant factor Google considers when ranking and re-ranking your website.
While content, website design, mobile optimization, site speed, and site architecture are all vital UX factors, there's another game changer that often goes unnoticed. Take a look at the images on your website. They may now be well optimized with correct file names, alt tags, and size, but let's take a step back and look at quality and context.
First, take a look and see if your images are original or stock photos. Google can tell if your website is using stock images and while there is no data to explicitly support a de-ranking activity in search engines if you utilize stock, Google has instructed digital marketers to "stay away from stock" due to the fact that "photographic stock and clipart is neither specific nor interpretive."
What Google is saying here is that purchased stock images won't do anything to help your user experience or your on-page ranking. Use original images throughout your website in order to create the best possible image scenario for your site. You can still use thoughtfully chosen stock images, just keeping in mind this won't actively help your SEO.
A Few Closing Thoughts
When considering how to optimize your fashion images, keep context in mind. If an image has no reason for being in that place on your website, Google considers this a negative factor in your ranking.
Just as it's important to carefully place keywords in the right content context, images must be correctly used and relevant. Focus on using images that add value and contribute to the overall user experience. With careful optimization and strategic usage, you'll find yourself driving additional, qualified traffic to your site.