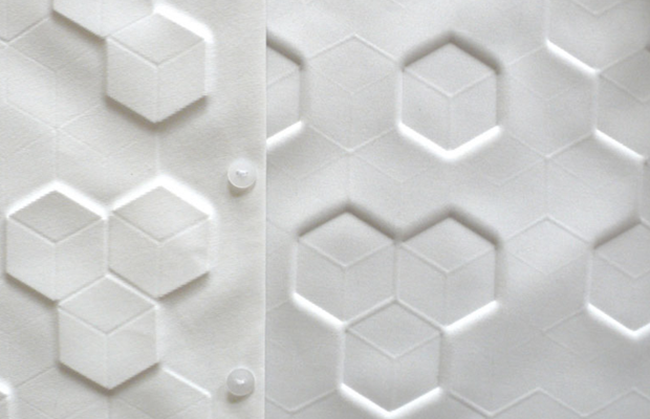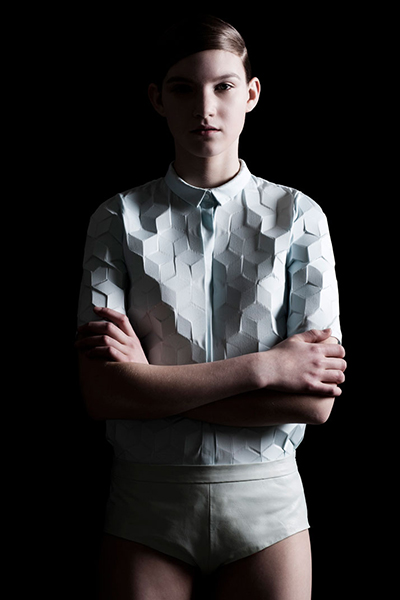 A wetsuit is of course, right at home at the beach, but you'd necessarily expect to see someone wearing it for a night out. Or would you? While we might not see people wearing scuba gear to black-tie events anytime soon, the boundaries of sportswear are being pushed further and further to a place where one may not know if what's hanging on the rack is for a party at the club or an aquatic adventure. One aspect of active wear that is particularly interesting right now is neoprene, the very stuff wetsuits are made of.
Neoprene has a reputation as being more of a functional textile than a fashionable one. It is a synthetic, rubbery material and is used in a wide variety of products from clothing to laptop cases to exercise weights. However, this fabric is surprisingly soft (it has to be comfortable!) for something so strong and is a particularly great textile for creating sculptural garments.
Designer Alba Prat saw neoprene's potential as a design element and has used it to its full potential in two consecutive collections.  Pratt used the fabric's origins as a wetsuit material as inspiration; her first experiment was a small two-piece collection titled "Synthetic Oceans." Her concept focused on the sea as a "contaminated place" due to industrialization. The artificial qualities of neoprene highlighted this idea, and meshed well with techniques such as laser cutting. The two final garments in her collection could be described as "avant-garde bodysuits," but neither would ever be worn to the beach or for a run. The first garment included cutout detailing, while the second showcased neoprene's potential as a sculptural material: the fabric was used to build a barnacle-like structure that covered the torso.
In her second collection, Pratt's use of neoprene was more subtle, but just as beautiful. Her collection "Digitized" once again played on neoprene's synthetic nature, and mixes the material with pattern. Pratt created several shirts and jackets in which cube patterns were physically embedded into the surface of the fabric. The all-white garments let light and shadow play off the small ridges and the designs popped beautifully. This time around, not a hint of sportswear could be seen anywhere in the collection, proving just how much a material can be transformed.