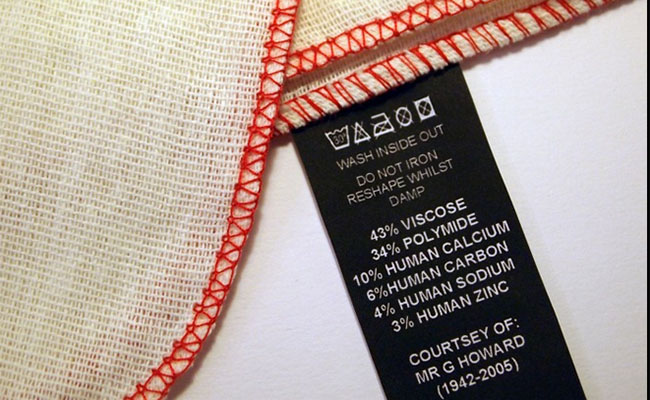 Sustainability is a factor that has become more important than ever in the fashion and textile industries. Use of recycled materials in particular, has sparked some amazing innovations in design. Recently, Central Saint Martins MFA student Kerry Greville has undertaken a speculative project titled "Salvage" which spotlights perhaps one of the most unique (and slightly creepy!) sustainable materials yet.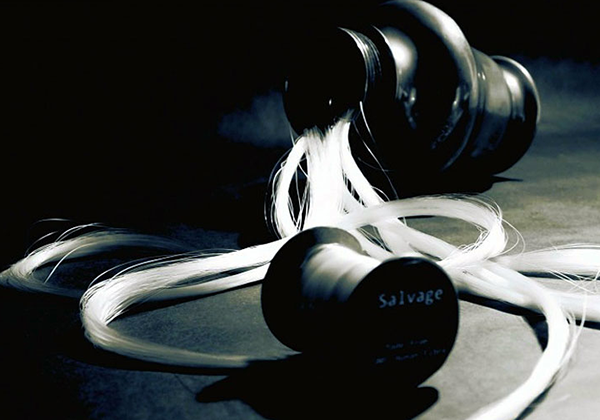 Human hair has been experimented with recently, which is pretty crazy to begin with, however, "Salvage" takes it a step further. Greville has proposed the use of the entire body- textiles made from the ashes of cremated human remains. Despite the visceral images this conjures up, Greville's exploration of it's potential is surprisingly poignant. She reflects on the notion that all resources are "taken without consent." All materials, even if they are natural, are depleted from sources that do not belong to us.
In this way, the only resources we can claim for ourselves are our own bodies. Yet even taking these views into consideration it is a strange concept to stomach. One of the biggest obstacles is of course, the psychological aspect. Could we detach the person from the body's potential as a resource, or relate to an object created from human remains?
The project as of right now is only theoretical; put into public view to spark conversation and debate it's potential. Greville is fully aware of how controversial the ideas proposed through  "Salvage" can be and embraces this. In order to continue to push the boundaries of sustainability, all options must be considered, no matter how difficult.
Greville is currently polling public opinion of "Salvage," including comfort levels concerning different uses of the textile (clothing detail v.s. a shoe lining, etc.) Whether or not such a fabric ever becomes a reality, a challenging but important conversation has been started: how far would you go for sustainability?