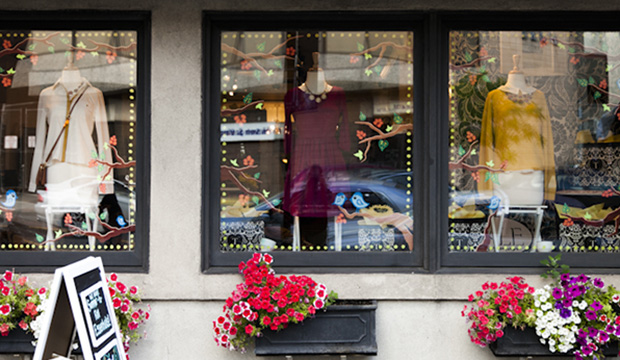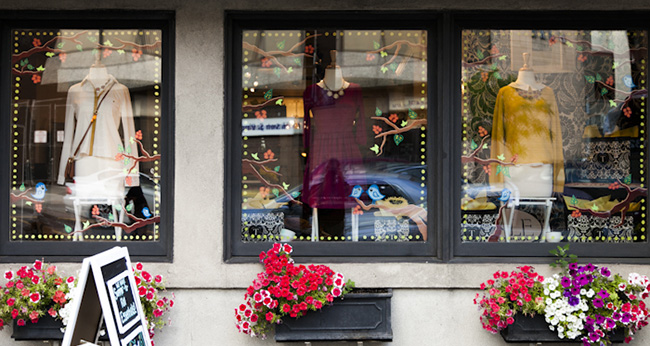 First impressions matter. When it comes to fashion, they matter the most. As a store owner it's up to you to ensure your merchandise is displayed in attractive, engaging manner in order to create a buzz and motivate customers to make a purchase. Visual Merchandising can be as simple or as complex as you want it to be. When executed correctly, it will help convey the image of your brand and reflect the target market that your store wants to attract.
Here are 4 quick merchandising tips to add to your Visual Merchandising checklist and make sure you're catching the attention of key customers:
Displaying the right product at the right time is key

– Merchandise for what you're customers are looking for in that moment. Fall product starts to arrive in stores in June, but that doesn't mean your customer is shopping for leggings and extra thick sweaters during a heat wave in July. Be prepared to change with the seasons, but also with the weather. Unscheduled storms provide a great opportunity to add a rain coat or an easily removable umbrella to a window display and let passers- by know that you have them covered in any emergency.
Editor's Note: Remember if you've done a press campaign with specific merchandise, to ensure you have more than enough on hand and that it's easy to find throughout your store. Don't rely on busy staff to escort your customers to your product, it may result in the loss of a sale if a customer gets frustrated during their search or can't find a staff member to assist.
Don't be afraid of change

– Make it a point to change your displays weekly. Customers want to know what's fresh and rely on retailers displays to keep them in the know. If you're in a mall or on a busy street, remind yourself that the same people will be walking by your storefront multiple times a week. Entice them to come inside and shop by ensuring your latest and greatest merchandise is featured for them to see.
Editor's Note: Keep track of what's selling from your displays and what isn't. If something just isn't capturing the attention of your buyers, change it up with a new accessory or different layering piece. If something is working, switch up the product, but continue your merchandising the following week with a similar look and feel.
Use lighting to your advantage

– Lighting can make your product shine and bring colors to life. Accent lighting or spotlights will highlight a product and draw a customer's attention exactly where you want it to go. Are you featuring something new? Something unique? Something only your store carries? Keep these questions in mind and ensure your check the placement of all lights as you're setting up a new display.
Maximize the potential of cross selling and add-ons

– "Eye Level is Buy Level" when trying to encourage customers to pick up an accessory in line at the cash register or splurge on a gift for a friend, make sure what they spot out of the corner of their eye is accessible and easy to reach. Be sure items are merchandised on displays that are between eye and waist level. Inspire shoppers by layering all featured items on face-outs or mannequins with additional pieces they may not have considered on their own and b sure to accessorize with complementary pieces that pop and excite customers with visual interest.
Retail is a hugely competitive industry. Make sure you're staying ahead of your competition by researching the latest trends and find out what your target market is searching for. Have the product readily available, change up your displays to keep them fresh, and create excitement to give your customers a reason to come back to your store often.