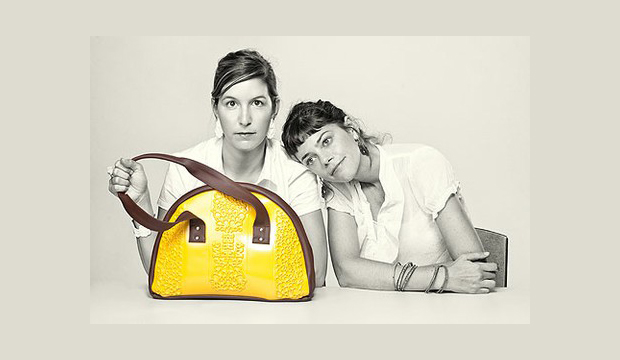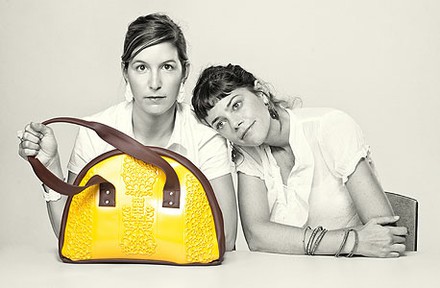 MeDusa, an accessories brand founded in 2009 by two determined Israeli designers Gili Rozin and Adi Gal, set out to give the fashion industry a line of accessories that were something fresh; made with colors and textiles designed to make the stand out in a crowded marketplace.
Since their launch, Vogue Italia has named MeDusa's crafty accessories the "Must Have Accessory" for two years in a row.
Their stylistic approach to designing handbags made from textured plastic and bold colors is unlike anyone else in the European market. Rozin and Gal have relied heavily on taking an innovative approach to an unlikely material- plastic.
They say working with plastic provides them with a realm in which they can express their imagination and utilize a variety of inspirations found in nature and sea.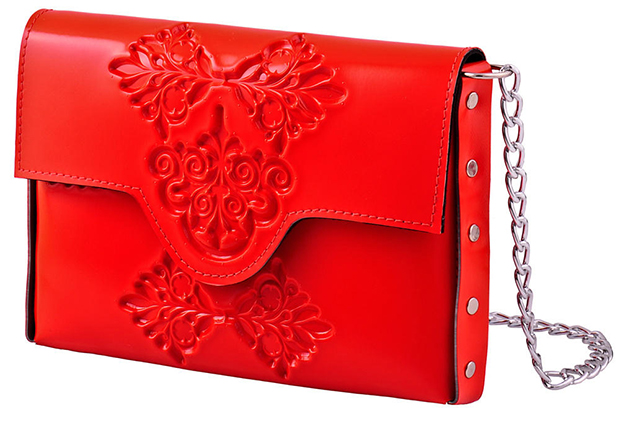 And not only are these women working designers but working mothers. Both Rozin and Gal stress that being successful in your work is just as important as being able to understand how to balance family, friends, work and life. They tell us,
the biggest lesson we've learned in this industry is that the path to lasting success is building meaningful relationships with clients, retailers, and fellow designers alike. In our careers, just as in our personal lives, the key to fostering lasting relationships is to stay true to who you are.
With MeDusa's long lasting philosophy of always pushing the boundary of industry standards, whether in textures, materials, or colors and staying true to their families, it is clear that these women know how to run and maintain a successful fashion label.
Check out our interview with MeDusa below.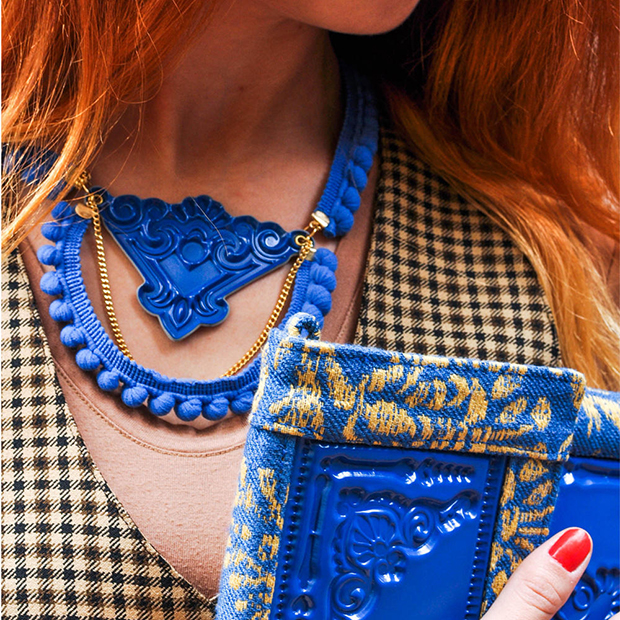 Working with plastic makes Medusa unique. What was the inspiration behind creating your label and crafting each piece with plastic?
Each bag is created with its own unique plastic mold. The MeDusa brand and all of our designs are inspired by the variety of ocean life. You can really see this influence in the Classic Collection, which represents an entire world of special shapes and colors of the plants and animals under the sea.  The newer Ornomentica Collection adds a stylistic twist from the majestic old world, with fabrics inspired by carpets and tiling from Morocco, India, and the Far East.
What has been some of the best marketing outlets for MeDusa, and why do you think it has been so successful?
To date, the single event which has brought the greatest amount of exposure to MeDusa is our participation in the Bread & Butter Trade Show.
Social media platforms, blogger endorsement, and celeb-spottings help us create intrigue and a means for daily interaction with our end consumers.
Still, we have found that the most significant boost for our brand has been involvement in tradeshows, where we are able to meet face to face with boutique owners, retail buyers, and the press. We have recently begun distribution in the states and very excited to be showing at Capsule in New York, September 15-17th.
What was one of your biggest struggles in bringing your products to the United States and how did you overcome it?
In the United States, the issue of "eco-friendly" fashion is very important and a greater priority than in the rest of the world – which is great! Our products are designed from plastic which is not recycled, and this created a point of concern for many of the US buyers.
The solution we found is that the purses are recyclable because they are made from plastic, we were able to turn our obstacle into a competitive advantage for our brand. Rather than throwing away an old purse, you are able to recycle it.

You mentioned that your products were featured in a music video Life Happens, what was that experience like?
Ester Rada is an up and coming young Israeli singer, whose funky music and eclectic style is a perfect complement to MeDusa's brand image.
We contacted her in hopes of doing a collaboration and she really loved the jewelry pieces that we presented to her.
By chance and good fortune, we connected just before she began filming her newest music video so we were able to style her and leverage the exposure for then new line of jewelry.
The leap from having designs to being a brand is all about communicating personality, we are very happy to have found someone whose stage presence and whole vibe reflect what are designs are about.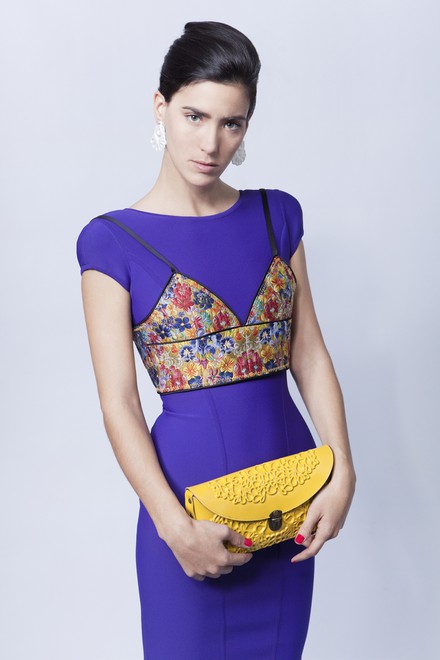 Staying 'original' can be hard especially with new talent popping up left and right. What are some of things you have done to stay unique and original in the accessories market?
The heart of our brand is in the material, the plastic and the unique way in which it is processed. Today, this is what differentiates us and our designs from the rest of the industry. It is impossible to know what will emerge from other designers tomorrow. As long as we continue innovating in unexpected ways, playing with new textures, and introducing interesting shapes, I believe that we will maintain our differentiation and status as a refreshing brand.
You mention that a good balance of family, career and friendship is key to a successful business. What has been the hardest part of keeping this balance?
The entire idea of balance and "having it all" must be taken with a grain of salt. Are there times that are stressful, where the lines between entrepreneur, artist, partner, mom, friend, all get blurred? Absolutely.
The important thing is to remember that "when it rains it pours" and that there are in fact breaks between these bursts of high intensity stress. No matter the situation, we maintain a threshold level of respect and care within our partnership. It always seems to others that we have "mastered" it – but we admit that we are still learning everyday how to balance it all.
What's one thing you learned during your journey that you wish you'd know before you started MeDusa?
There are many things we'd have been happy to know prior to starting – most of which related to business and industry experience.
While I would love to give advice and spare other emerging designers, the things that were hardest for us to learn were those that couldn't be avoided, things we had to learn through mistakes.
The most challenging truth that we have had to learn is that brand building is a process, one that requires love, faith, patience, and persistence. We are lucky in that we started this company from something that we love and believe in, it is what has gotten us this far and continues to drive us forward.