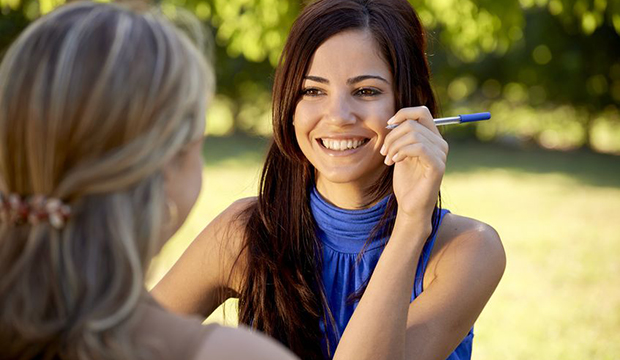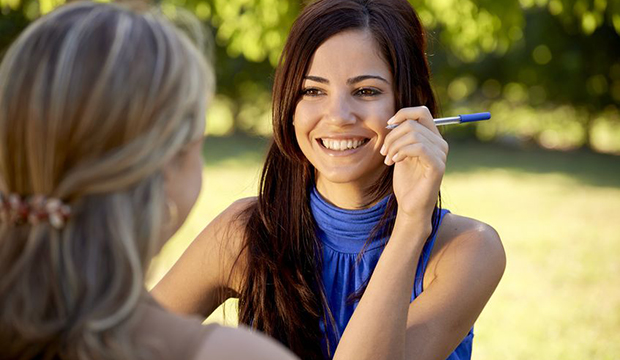 When someone is speaking to you, do you listen?  You may hear them, but do you actually listen?
We're all familiar with the notion that openly speaking about our businesses, our goals, our ideas, and our needs can open up opportunities, bring about much needed help and insight, and lead to possible collaborations.  When we talk about what we're doing and what our needs are (without expectations, assumptions, or nagging!) a lot can happen.
But the question I have now is this.
Do you realize that those same great opportunities can happen just by listening to what others have to say; what their current needs and challenges are; what they're working on?
I work with a lot of emerging designers. I listen to them discuss everything they're currently up against, what they need, their successes and their failures. It's always interesting because, though a lot of the challenges are the same for all emerging brands, there are many that are unique to each aspiring designer.
What I often ask designers is whether or not they've taken the time to ask others, whether fellow designers or other industry people, what they're up to. Be honest.  When you email someone about grabbing a coffee or add a comment to a forum or group, are you ever focusing on the needs of the other people involved?  It's OK. We're all guilty of it; thinking about ourselves first can be a natural inclination. We have businesses to run.
What I'm suggesting though, is that by listening to others and and registering what their current challenges are, a world of opportunity could open up for you both.  Bartering of services, recommendations, collaborative efforts, whatever!
So, just as a little reminder, the next time you're thinking about reaching out to someone for help, approach it like this…
"This is who I am and what I'm up to and here are my current challenges.  We seem to be working towards similar goals. What are your needs and how might I be able to help."
You'll be amazed at the opportunities that can arise if you simply understand the importance of listening for your fashion business.