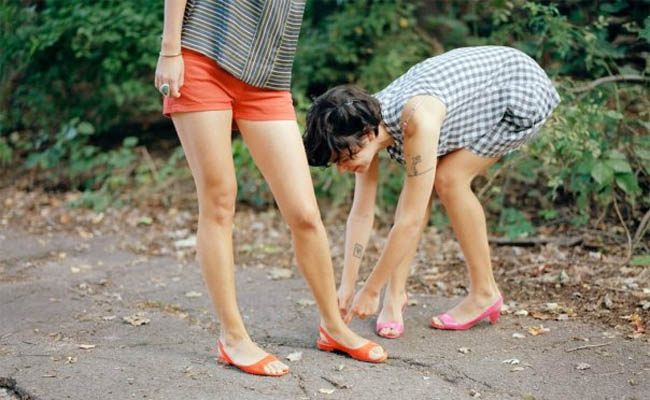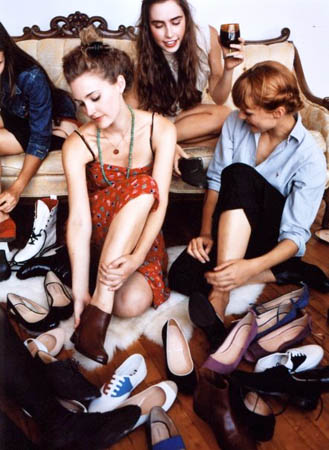 As the dynamic duo of footwear label Marais USA, both Catherine Chen and Haley Boyd have been working together since their meeting at Parsons School of Design, in 2004. When Chen and Boyd learned that they shared an obvious obsession for shoes, and also spent the majority of their days waiting on tables, rushing around the city and going from class to class, it became excitingly apparent that a footwear label was the only way to go. And in 2008 they ventured off on their journey together as designers and co-founders of Brooklyn, New York based label, Marais USA.
As many fashion labels are started by a dream, these ladies knew that practicality would be the smart way to go, giving them the drive to enter the fashion industry with a bang.  I mean who would have guessed that working long shifts waiting on tables and studying 24/7 would create such a brilliant idea?
Both Chen and Boyd would always express that finding the perfect, simple and affordable shoe was close to impossible. Yet, success never happens with a snap of a finger, meaning that the Marais USA ladies would have to do some studying.
The duo took off to Paris, France where they gathered the majority of their ideas, inspiration and experience. The two relied heavily on watching the everyday woman go through her daily list of errands, helping them craft their idea of a perfect shoe.
Using all their photos and information, Catherine and Haley were able to come up with a variety of different shoe styles that are, "Cute and won't leave your wallet empty."
These co-founders were extremely determined to fill that void in the modern shoe market to make sure that women like them would no longer have to endure long days on their feet with uncomfortable and ugly shoes. And today, both Catherine and Haley work to keep their designs up to date, comfortable, stylish, and affordable for every on-the-go woman around.