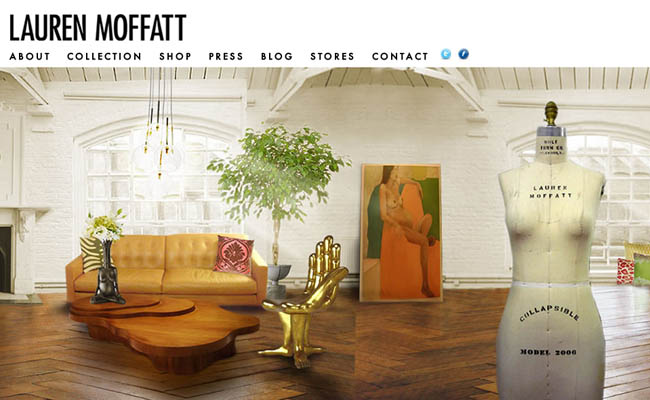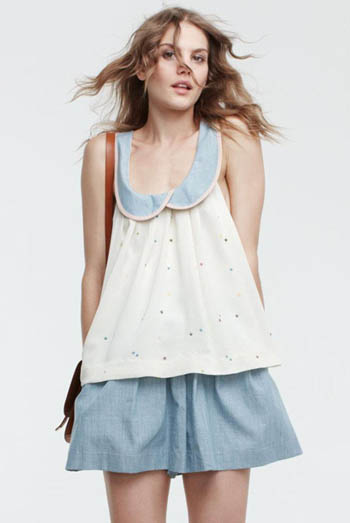 Lauren Moffatt, a Philadelphia native and proud graduate of Chestnut Hill College, has quickly become a well-known star in the fashion industry. This is proven by her accomplishment of being titled one of ten up-and coming talents by Women's Wear Daily, in less than a year and "Designer-to-Watch" by both WWD and Vogue.
But what ultimately led Moffatt to pursue her desired dream of becoming an upscale fashion designer in New York City was her decision to leave her job as graphic designer behind. Lauren dedicated her life to her label, as she sewed over hundreds of garments right out of her sailboat home docked on the Hudson River. And in 2000 and at the adventurous age of 24, Moffatt and business partner, Rob Pepin, launched their first women's ready-to-wear collection of "vintage-chic" garments.
The Lauren Moffatt collection has rapidly grown over the years and has gained much of its exposure from a variety of trend-setting boutiques that believed in Moffatt's designs. Lauren believes that her success is derived from much more than creating chic and flirty designs, but rather it is because of her passion, dedication and drive to do what she has always had a knack for.
One thing that Moffatt works hard to ensure is that she is providing her customers with new extensions to her already established company. Her collection has grown to include swimwear, handbags and accessories, which all incorporate her inspiration for beautiful fabrics, sensible colors and fascinating textures.
With all the love in the world for her unique taste in color, art, textures and details Lauren is now sold all over the world and has, "made her namesake collection a favorite of Hollywood starlets and real girls alike."