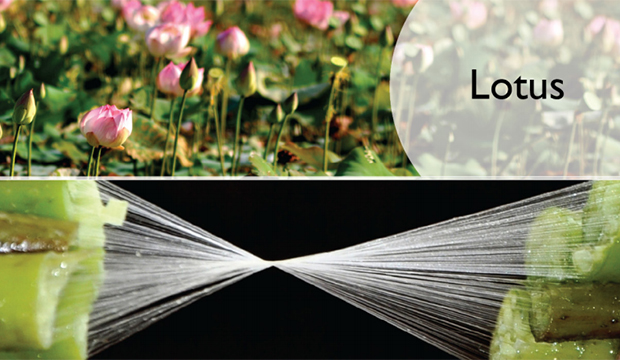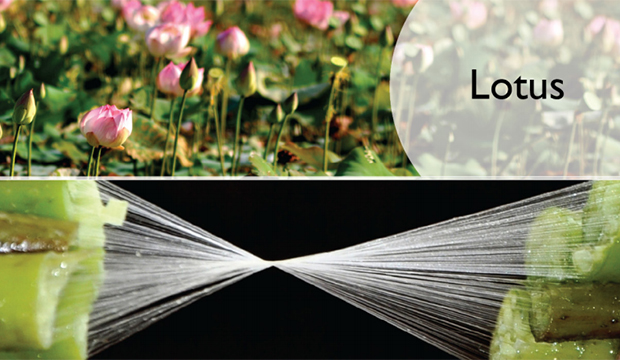 The lotus flower is steeped in cultural symbolism, and has many uses such as in food and teas. But did you know that it is also used to make fabric? The stems of this famous plant contain a fiber that is used to create a textile that is as lovely as the flower itself.
Though weaving of lotus fabric has been done (traditionally to make robes for Buddhist monks of high rank) it is not a widespread craft. Typically, the seeds and heads of the lotus plant are harvested while the stem is left in the water.
Having found out about the lotus fibers, French designer Awen Delavel realized the potential for all the wasted stems, particularly in Cambodia, one of the main areas to harvest the plant.
Despite a few failed attempts (and some giggles from Cambodian locals familiar with their traditional use of the plant) a luxurious, high quality hand-woven textile was developed.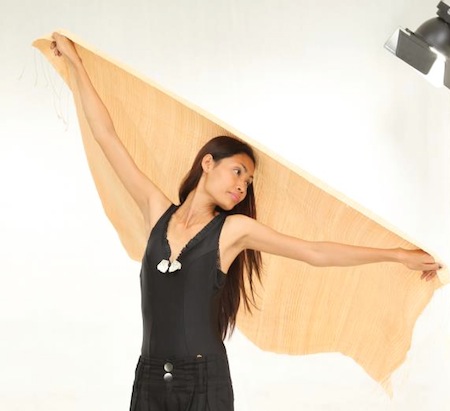 How is Lotus Flower Fabric made?
Creating lotus flower fabric is an intensive, but eco-friendly process as it is all done by hand.
The stems must be harvested, and the fibers collected and dried. These fibers are meticulously rolled into thread to be woven with.
Traditional Thai or Burmese frame looms are used, creating a hand woven fabric around 24 inches wide at max, in batches of 100 yards long.
The resulting textile has many unique qualities that make it special.
The hand of the fabric is like a cross between silk and linen; it is very soft and breathable. Unlike silk and linen however, it is wrinkle resistant. It is also stain-resistant, and due to the plant's aquatic habitat, 100% waterproof.
Lotus fabric can be sourced from Delavel's eco-textile label Samatoa. Produced in Cambodia, the company exports to the USA, and has no minimum requirements on orders.