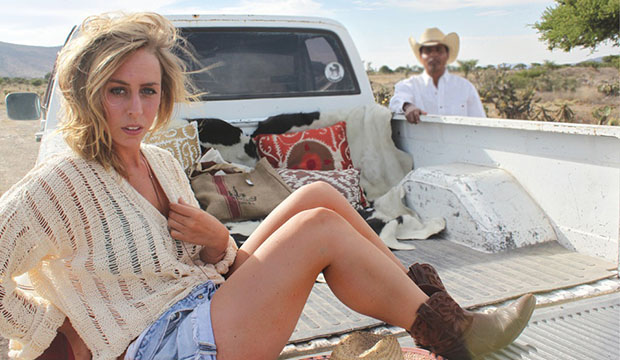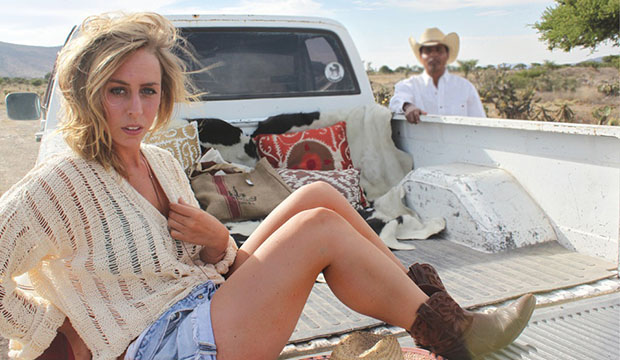 Looking to the beaches of Barbados and the Mexican desert, designer Chloe Zola is inspired to produce clothing that illustrates a labor of grit and love. As an already accomplished 23-year-old author and artist, Zola, now a determined designer, is the brain behind her own personal namesake women's lifestyle brand.
Chloe Zola's collections feature numerous collaborations with other talented artisans, which she hunts for in her travels in between her two homes in Minneapolis and Mexico.
Each piece Chloe sells is based on the fundamental idea that women love high-end, consciously crafted goods that make them feel good. In her most recent collection the Beachcomber Collection, Chloe uses a community of local knitters to hand knit each piece from 100% cotton from her home in Central Mexico.
Unlike other designers, starting off as an author has taught Chloe about how to sell and market her talents to the world around her. She also told us that having her retired fashion designer mother by her side at all times provides her with a guided path on how to make garments that will sell. Yet making money is truly not the goal of this beach-loving artisan, but it is to find an equal balance between socially responsible and high-end garments. 
Read our interview with Chloe Zola below.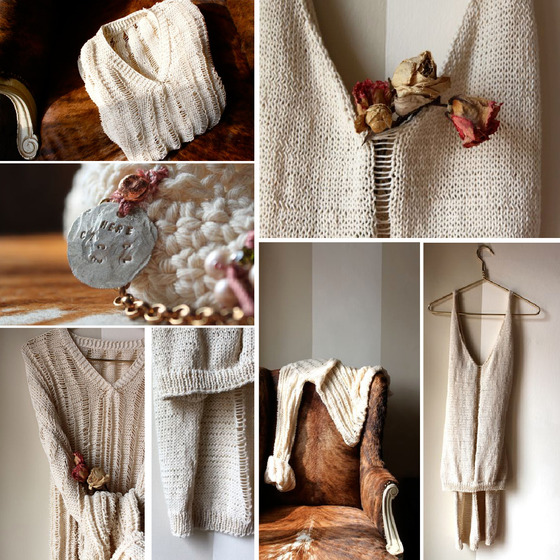 What impact did your mother's career as a fashion designer have on your journey to launch your label?
It's funny because I don't ever consider any other impact/influence in my journey to the clothing industry aside from her being a fashion designer.
While it was her career, it also defined a large part of my childhood. Half of my memories take place on the playground, in school; while the other half take place running amok at her headquarters- trying on clothes, building cardboard box houses with scraps of fabric as window curtains, making collages with leftover fashion magazines, all with the hum of 45 sewing machines as the soundtrack.
So, although I never intended on designing clothes, launching here was a very natural progression, not to mention her guidance and know-how have been paramount at every step, it's been like a 24-hour/7-days a week flash course/bootcamp in all things business and fashion- if/when the brand sustains it will be because of her.
You mention that your boutique is a collaborative of different creators and makers from all over the world. Can you elaborate on this?
The initial idea/vision for the brand was one of pure collaboration with makers who I admire, no design or production involved. It came shortly after writing my memoir- the desire to combine story with clothing, jewelry, etc. So I contacted what I thought to be like-minded labels and brands to propose collaboration based on the concept that we create as a basic instinct.
Right now, the online boutique features a collaboration with Argentina-born, Miami-based jeweler Carolina Loyola, in the form of a beautiful limited edition bracelet.
The long-term vision is to have my line be a staple in the online boutique while simultaneously being in a constant state of creative collaboration in hopes of really showcasing the person and the heart behind various brands and products.
What has been the hardest part about finding an equal balance between being a socially responsible and fashion-forward label?
The hardest part about balancing fashion-forward and socially responsible would have to be the nature of handmade production, but it is also what makes me so proud of the product.
I wouldn't feel right being the face of something that was produced thousands of miles away, so it is very much about working within our means and finding styles and knits that translate from the hand to the young, jet-set, stylish woman.
You live and run your business between Minneapolis and Mexico. What are the positives and negatives of doing so?
The biggest positive is that I have a touch of ADD and I like to be on the move- so being "based" in two places suits my personality. It also allows for a unique perspective and parallel between production and consumption.
In Mexico I see the very gritty, very real, and personal side of production while engaging in a very simple lifestyle with the mountains as a backdrop- I literally pick vegetables from our garden to juice when the sun comes up, grab a cup of cold press and sit on my sheepskin to start working- there is no rush hour commute or standing in line at Starbucks, I don't even have a cell phone. So, for me, someone who is easily distracted, this is the perfect place for the majority of the business and creative process to manifest.
In Minneapolis I see the other end of the spectrum- a much more polished side of business and retail. While there are minor setbacks and considerations in terms of shipping to and from such a remote location in Mexico- the two combine for a good balance and perspective.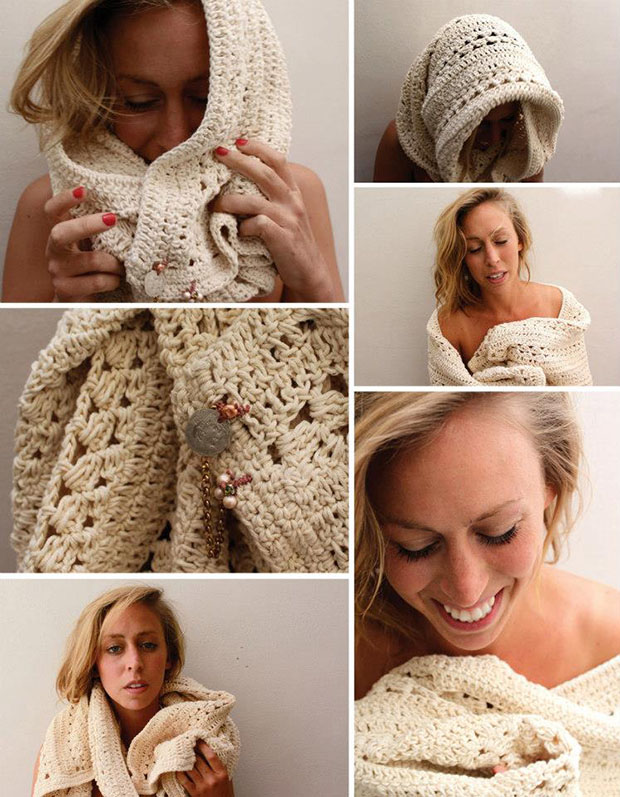 How did platforms like Kickstarter help you? Do you feel that this is a good way for other emerging designers to get their labels started?
On its most basic level, Kickstarter is a fantastic vehicle for anyone in the launching stages of a project to clarify their intent, whether their effort is successful or not. For me, it definitely helped with reach, seed funds, and more than anything, it helped me to groom the concept for the public.
One thing you wish you had known before starting your business?
I've had very solid guidance in terms of business so maybe not so much that I wish I had known, but I wish I had developed a personal tolerance and an understanding for the pace and almost game-like interactions that take place.
I wish that from the get-go I had really understood that it is impossible to please everyone; that you can only put your best out in terms of integrity and honesty and the reaction you receive is out of your hands.
As of right now I wish I had understood that I don't owe anyone anything more than that.
How has being an author and selling your books helped you with running your fashion label?
Being an author has contributed to my ability to approach business in a much more creative fashion- having made mistakes and missteps in publishing based on what I thought I knew about process, I have realized that it is not necessary to approach any kind of business in such a strict manner as we are often instructed- there is more than one way to cut a chicken, if you will.
Being an author crossing into fashion has also made me realize the importance of story when it comes to retail and leaving a lasting impression- I make clothing that has meaning (to me at least), clothing that, hopefully, is more than just "stuff" to fill your closet; clothing that you will wear not only because it is beautifully made, but because of the comfort that its narrative conveys.
Any advice for other emerging or aspiring designers who are trying to make their mark?
The best, most honest advice I have received is "get excited about design, not money." That kind of drive is what will transcend.