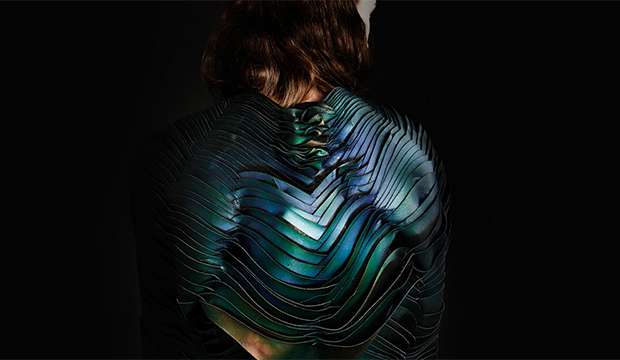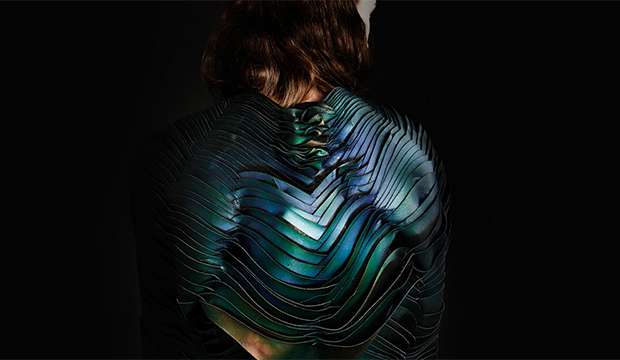 The popularity of the Hunger Games has definitely been spilling over into the fashion world. And why not? The gorgeous Jennifer Lawrence as Katniss is an amazing style icon. Fans can copy her braided hair, and now thanks to textile technology, even her fiery wardrobe changes!
Lauren Bowker is a designer whose work could have come straight out of the popular Hunger Games novels- her pieces are meant to be lit on fire.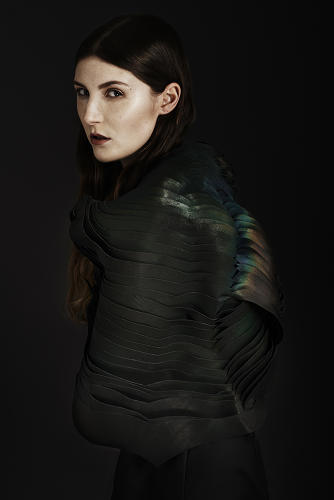 With interests in both fashion and chemistry, she combines the two to create garments that are both beautiful and theatrical. Her most recent collection, Air, uses fabrics that contain inks that change color when burned.
Bowker and her studio team The Unseen spent ten years developing the chemical compound that makes up this ink- that can then be injected into garments.
The ink reacts to temperature, and as a result, changes color more quickly when in contact with fire. The result is a luminous pattern created by the flame's path, with brighter hues left where the center of the flame had reached, and more subtle tones created by the warm atmosphere surrounding the fire.
If you'd rather not run the risk of burning yourself, Bowker's designs are still intriguing sans fire.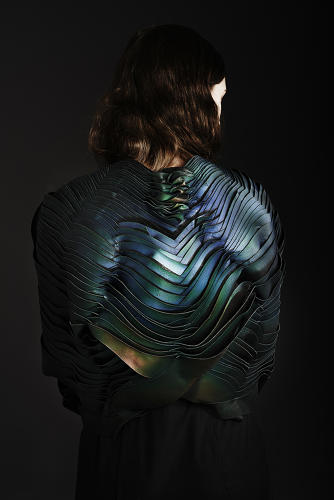 While the jackets she designed using the ink yield bold results when burned, the designer points out that the fabric can still read temperature and atmosphere during every day use.
During the warmer spring months, the garments change to brighter colors that are seasonally and sartorially appropriate. Likewise, in the winter the colors are muted and dark.
Additionally, heat is not the only factor during the fabric's color change (though it is certainly one of the more influential ones.). The inks are also sensitive to UV rays, friction, sound, moisture, and pollution.