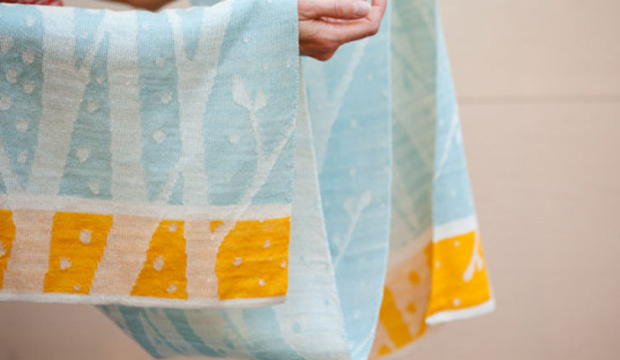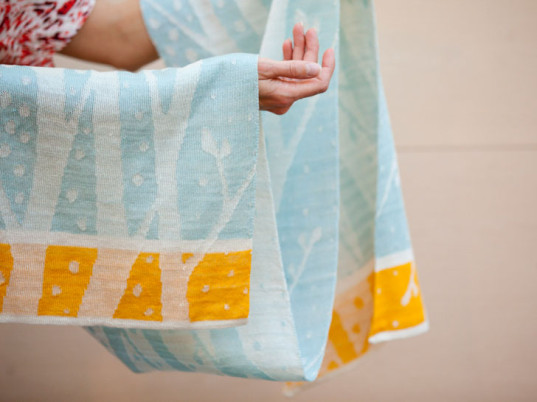 The use of alternative textiles has become a significant trend as of late, particularly in the fashion world. Cellulose-based fabrics such as rayon have been especially popular due to their high quality- they are beautiful as well as sustainable.
Recently, a promising new member of the cellulose family was unveiled: Ioncell-F is a textile created from plant material and ionic liquid. Developed by Scandinavian science and design students, it is considered to be an improvement on the fabrics that have come before it.
Like other cellulose fabrics, Ioncell-F is a wood-based fiber.
How is Ioncell-F made?
Wood chips are dissolved into a pulp by the fabric's namesake ionic liquid. The pulp is then processed to create the finished fibers that can be spun into yarn.
Despite the complex production methods, the process does not yield any toxic chemicals, and the resulting fabric is made of all-natural materials, which is good news for the sustainable designer.
It requires much less water than cotton, and less than even it's sister fabric, rayon.
Ioncell-F also performs better than its cellulose-based predecessors. The ion liquid solution and wood cellulose form  solid bond. As a result, when compared to viscose, it turned out to be much stronger; while viscose fibers weaken when wet, the fibers of Ioncell-F do not change. The fabric also has high water retention.
One of the students working on the project, Marjaana Tanttu, did a fashion field test on the fabric by using it as a base for scarf design. For the rest of us who want to use it however, it will likely be a bit of a wait before this textile becomes commercially available (namely, five to ten years).
There is still plenty of research and testing to be done in order to create a product that can be scaled up for mass-production.