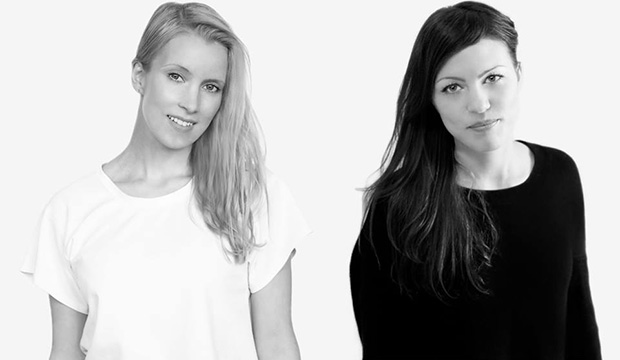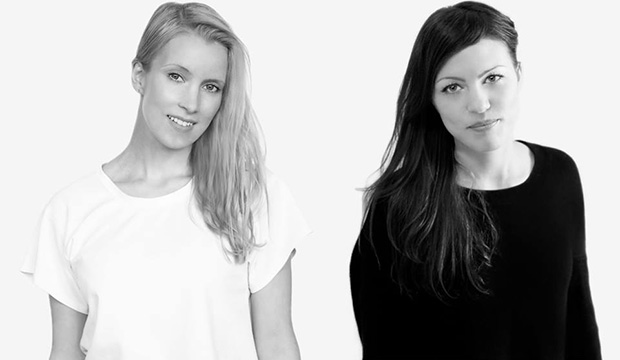 Making purposeful performance-driven fashions using only eco-friendly technologies, the designers behind the label LAENE SCANDINAVIA were inspired by their similar lifestyles, which were filled with ecology, technology, and style.
Heidi Hela Virta and Anette Cantagallo used their passion for sustainability to fuel the development of their label. They tell us that taking a, "360º approach is critical throughout the life-cycle of a piece of clothing."
Every element from the packaging, manufacturing, selling, and usage considers the environmental and human impact.
Living in opposite climates has also taught Heidi and Anette to work with materials that are multi-functional to perform optimally in both hot and cold climates. All LAENE SCANDINAVIA garments are made using a transparent manufacturing process assuring customers that no harmful substances are used and working conditions are ethical.
LAENE SCANDINAVIA's designs are sleek and every detail of the garments has a purpose without compromising style.
Check out our interview with designers Anette & Heidi below.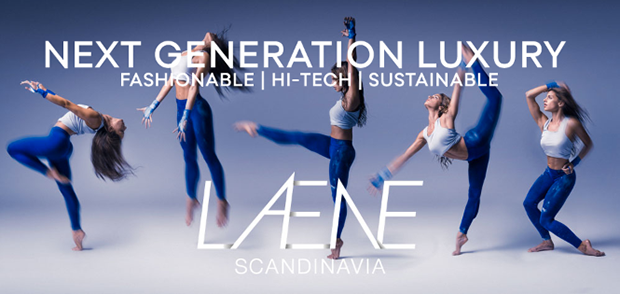 You mention that all the fashions from your label are made in a BLUESIGN® approved factory. Could you explain what this is?
At LAENE SCANDINAVIA we drive sustainability, ethics and fashion forward by creating a lifestyle brand by our code of the next luxury: fashionable + hi-tech + sustainable for active modern lifestyles.
We are very lucky to have partnered with a Bluesign approved and Oeko-Tex certified factory in Portugal. Bluesign, Switzerland, is a stringent system that ensures us and our customers that our production eliminates harmful substances right from the beginning of the manufacturing process by controlling standards for the energy, water and chemical usage to ensure that the final textile meets consumer safety requirements worldwide!
On top of that our factory is a vertical factory, which strengthens the sustainability value of the product enormously! They have three production units: dyeing house, stamping, printing and elastic production. They control the whole process except the spinning of the yarn.
Doing business in two opposite sides of the world can be a challenge. What has your experience been like working in both Finland and California and do you have any advice for other designers in the same situation?
As we work out of both EU and the US, we get to be local in two major markets, which helps us design a globally-appreciated product. It is often a challenge for brands to be able to know a market where they are not located, which can restrict global growth.
Every label needs a global customer today, and different styles sell less or more in particular places based on culture, economy, and environment.
The challenge to work this way is of course the time difference, but with challenge often comes development, and we have been able to create a system that works really well for us. By taking advantage of new technologies we are able to speak and chat with each other every day over a time span of 5-6 hours.
Our advice to designers working apart is to be able to spend much more time on communication with your partner. In a fashion company it is crucial to act fast and pave way for what comes next so you need to make yourself available for each other on irregular times in a way that single studios doesn't need to.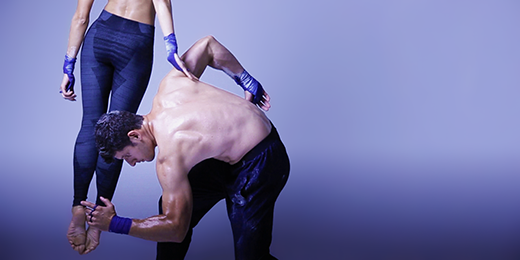 What has been the most difficult part of being a 100% sustainable fashion label? What has been the most rewarding?
The most difficult part is partnering up with a factory that can meet your requirements, is genuinely sustainable, who believes in you, and is willing to help a small brand as it starts out! We have travelled a long way to land where we are today.
The main roadblocks have been that many factories especially here in the US actually can't knit a seamless garment with circular machines using natural fibers! The machines are often made for petroleum-based yarns, and if you run natural fiber yarns in one of those machines you need to close off a whole unit of machines – which of course doesn't make sense for the factory if your brand doesn't have huge quantities to produce.
There are so many brands out there, and we felt that we didn't want to create another conventional fashion brand, because since we are just starting out, we have the opportunity and the choice to create a sustainable brand and company – which many bigger companies have a harder time doing due to size.
Being able to offer good design and a safe product that inspires modern lifestyles is incredibly rewarding!
Being innovative is a key aspect to a thriving label. How do you stay innovative today?
It is important to keep your mind open and flexible at all times. Be willing to throw yourself out there and not make ideas too precious so that you can stay light and flexible.
Remember that only if you try you can discover and learn. At LÆNE SCANDINAVIA, we keep a constant wheel of research rolling and invite ideas to arrive as they come, which we then share with each other to try, test, and prove them.
In addition we grow from welcoming challenges, such as being designers and adding the role as entrepreneurs! Which have proved to feed our creativity in unexpected areas. We thrive on challenging the traditional with the unorthodox on every level in our business.
Is there anything exciting on the horizon for Laene Scandinavia?
Always! We have just launched and are now open for pre-orders. We are moving our US studio to NYC and we have exciting collaborations and projects with professional athletes, dancers, and fashionistas coming up!