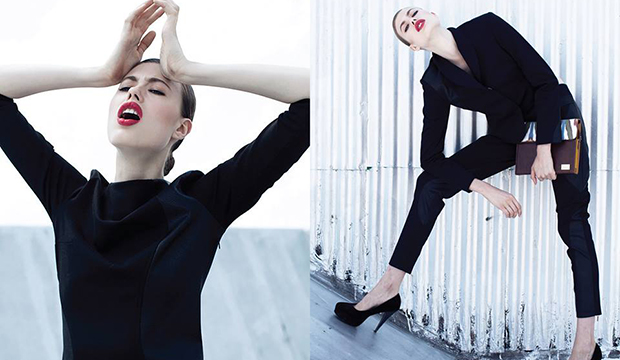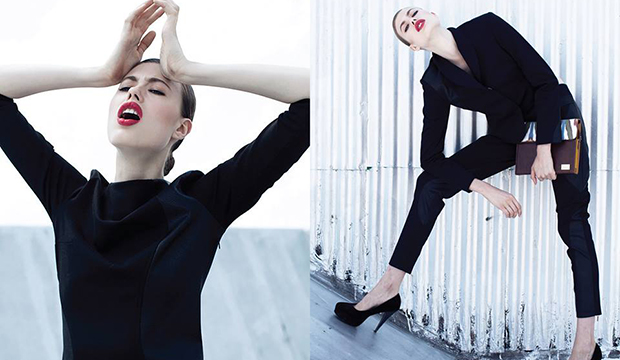 Kesi Gibson, is the founder and designer behind the colorful fashion label known as Kyu Mélange. The label is a mash up of the many intriguing and elaborate fashion traditions that Gibson learned from her mother.
Kyu Mélange exemplifies cultural fusion on a global scale. Elements of raw materials are curated from various countries across the world, including Italy, Austria, Uzbekistan, Argentina, Brazil, Ethiopia, and Jamaica to name a few. The result is a unique and highly individualized line of luxury products designed to allow women and men to express their edgy yet sophisticated style.
As Kesi's journey continues, she tells us she will always find beauty, pleasure and inspiration in her travels around the globe.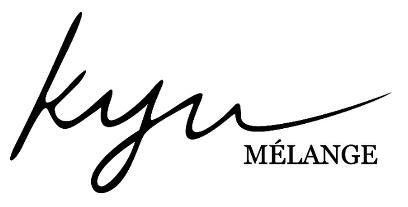 Check out our interview with designer Kesi Gibson.
Why is keeping production in the countries from which you source your textiles so important to you?
KM: The raw materials we source from different countries around the world form the quintessential basics of Kyu Mélange. This is the foundation of the fusion. We celebrate the artisans who make our raw materials.
We champion the craftsmanship of the women who pull the raw materials together to create our products. We hope to provide strong support to fuel the continuity of the creative industries in developing countries.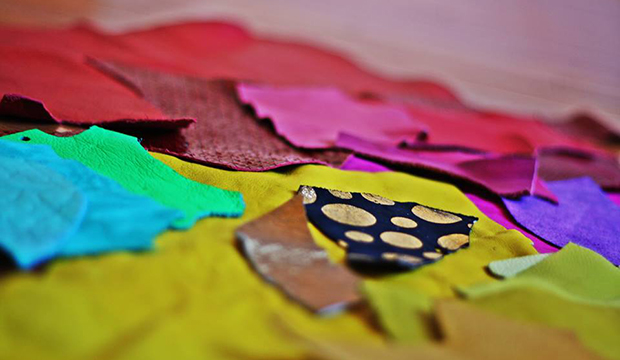 Kyu Mélange strongly believes in making an impact on the lives of women and children. How do you do this and what have been the challenges in maintaining this philosophy?
KM: Beyond finance and fashion, I am deeply passionate about IMPACT. The kesi-kesi Impact Project is the platform through which Kyu Mélange executes its social mission.
The cornerstone of the impact program is empowerment through education. The pilot focuses on "The Business of Fashion" with a goal to empower women in the creative industries in various cities in Colombia, where the primary Kyu Mélange production is executed, in the Caribbean, where I was born, and in the New York City where Kyu Mélange is based.
All Kyu Mélange products are hand-made with love and passion. Brands participating in the pilot project will be available on the Kyu Mélange website in the spring.
Can you talk a bit about the trunk shows you produce? How have they helped to elevate your brand?
KM: I actually really enjoy the trunk shows. It is a great opportunity to meet customers and hear their feedback on the products. Nothing is more rewarding than seeing how excited customers get as they fit their new purchases. It is quite an experience. Quite touching. Quite exhilarating.
While we will in time have a presence in different boutiques, we are an e-commerce based platform. As such, the primary way in is via our e-commerce site.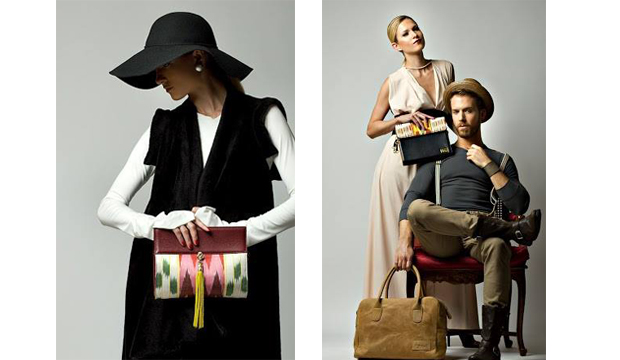 What has been the single most challenging aspect of starting a fashion brand? How have you overcome it?
KM: The biggest challenge for me has been deciding whom to work with from partners to suppliers. Unlike finance, where most things are black and white, in the business of fashion, which is a people-centered business, you are always working on the grey sca
le and there are 140 shades of grey. It's a challenge that doesn't go away. However, I try to internalize the lessons of every mistake and of every experience.
Is there one thing you wish you had known before starting your brand that you can share with other emerging labels?
KM: Social media is really important in business today – and arguably more so in the business of fashion. It is never too early to start building a presence, and a fan base. I am a very private person, generally. I only started using the social media tools a few months ago, yet I have been working on Kyu Mélange for over two years. Get on social media. Use it strategically.