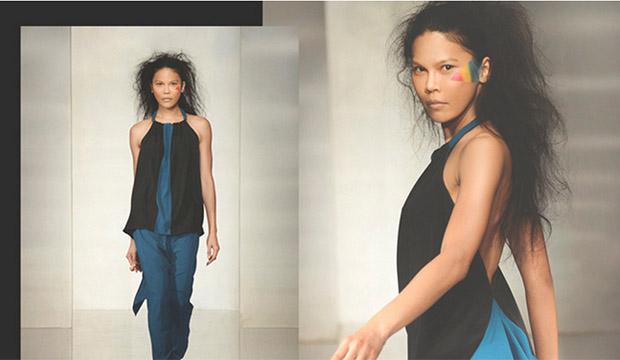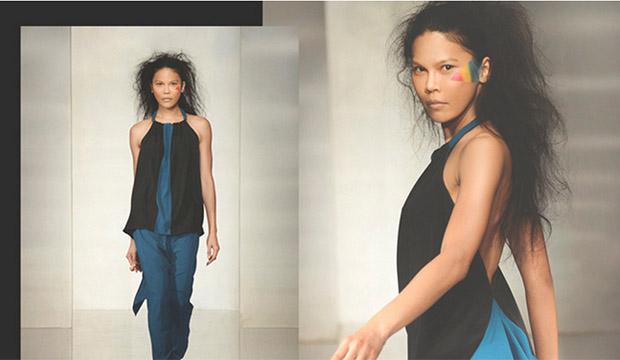 The global Fashion Weeks have come to a close, and though we're sad to see them go, we're excited for all the new lines that will be appearing in the upcoming season. We are particularly psyched about Vaunt & Sol, a beautiful and artistic label created by two former Burning Man designers.
The founders, Nicole Vaunt (a latex designer) and Najva Sol (a multimedia artist) are a perfect team, bringing unique aspects of their respective disciplines to the garments. But while the line is stunning, our favorite aspect of the collection is the fabrics- all of which are sustainable.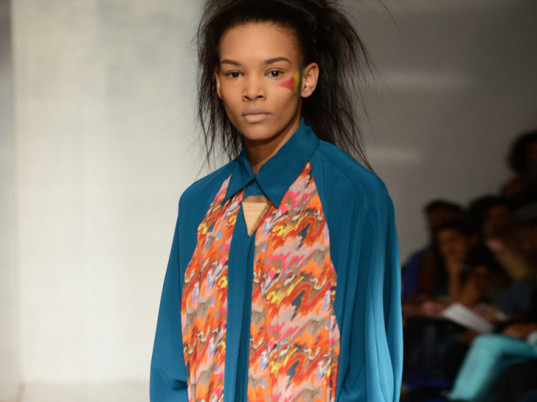 "Every single material has some story to it," Vaunt says of the line. Sustainability is an important concept for both designers. In the early stages of building their brand, the pair admits to struggling with "green" sourcing and keeping production local. In addition to many hours of research, they cite Maker's Row as a resource that made it much easier to find what they needed for their budding label.
Their latest collection showcases the experience they have gained in this in sourcing and production.
Vaunt & Sol includes a variety of eco-friendly fabrics in this collection, from hand-painted silk to un-dyed organic cotton. Modal, in particular, features heavily in the line. When the designers learned that the fabric is carbon neutral and uses ten to twenty times less water than regular cotton, they knew they had to use it.
Their black modal is knit in California, and the only synthetic fabric used in the line (ponte di roma) is knit in New York City.
The resulting line that premiered at Fashion Week is fresh and creative, proving that sustainable sourcing and practice can only enhance a collection.