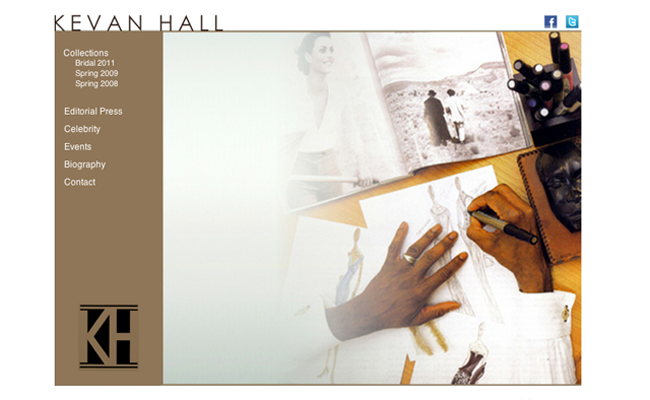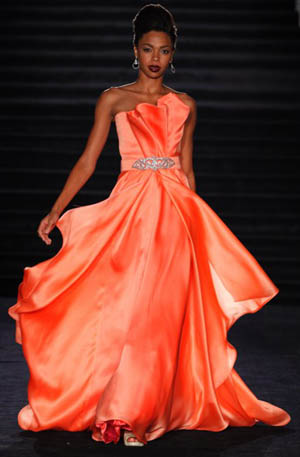 Fashion designer and Detroit native Kevan Hall has made an interpretive art out of redefining glamour for a new generation through his own signature fashion collection of evening gowns.
Hall's love for fashion came at an early age of seven, which helped him to start his journey young. He started his fashion design studies in high school where he learned that he would ultimately be able to make a great career out of his passion and talent. But Hall made it his goal to gain experience in the industry by working and traveling to Europe to visit haute couture houses where he gained much of his inspiration for the launch of he and his wife's first Kevan Hall Couture collection, in 1982.
However, Hall felt that an addition needed to be made, pushing him to launch his own signature Kevan Hall Collection in 2002, where he made garments that, "emphasize purity of style, incomparable tailoring and sensuously draped streamlined silhouettes."
His keen eye for designs that are sophisticated and flatter the woman's body have helped him become the prosperous designer he is today. Hall also stays true to a design philosophy that states that trends and fads will come and go but true elegance will be around forever. And in his own signature collection, he remains humble by reminding himself of the early days of his ventures into the fashion industry.
Hall has received many prestigious awards for his impeccable designs and passion for his talent. He saw each and every award as a sort of stepping stone that led to other ventures for his signature collection. And as he has worked in numerous positions in his company, he has truly become a well-rounded designer and knows exactly what it takes to stay successful in this competitive fashion industry.
Over the years, Hall has made a valiant effort to do all that he can to get his name and business out in the industry. Hall frequently shows his fashions at charity events, fashion shows, trunk shows and more, making sure that his label is easily accessible to the public eye. His designs have also been worn by renowned red carpet stars such as Renee Zellweger, Virginia Madsen and Debra Messing to name a few.
"I enjoy the process of design from concept to execution but the most gratifying part is seeing my design come to life on a beautiful woman." -KEVAN HALL