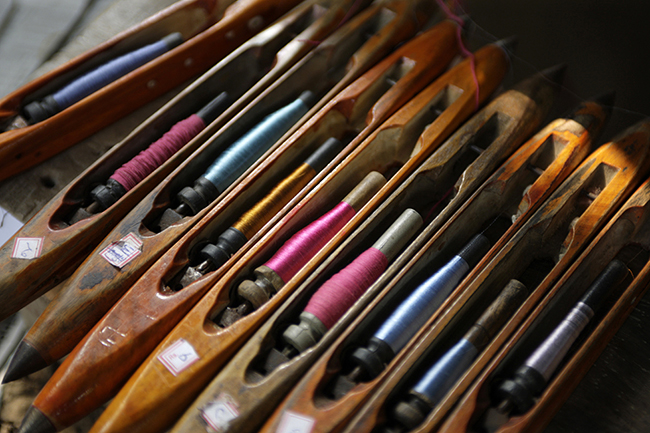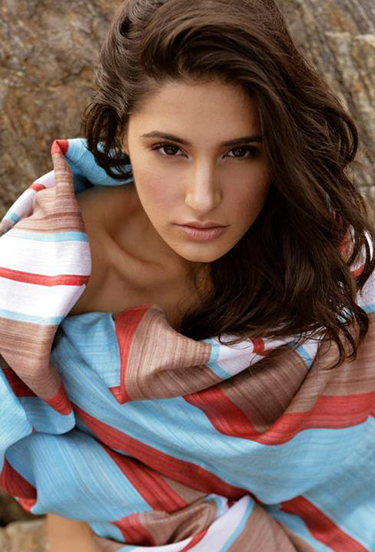 Have you ever considered sourcing beautiful hand wovens for your collection? Then you may want to check out Indigo Handloom. In the wake of all the new technology that is used for fashion, the hand-weaving industry has unfortunately had to suffer (case in point- real ikat fabrics being replaced by knockoff prints). However, the art of hand making fabric produces incredible textiles that can only be created by human touch, and it is important that we, as designers, work to preserve processes such as these. Indigo Handloom has taken on the responsibility of keeping these antiquated, but still lovely, traditions alive.
So why are Indigo Handloom's fabrics so important to the industry?
In addition to their unique beauty, hand-woven fabrics are eco-friendly. The carbon footprint of these textiles is nearly non-existent, and garments made from them reduce that footprint by 30 percent (as opposed to using the usual cloth from a mill). There is also the livelihood of the weavers themselves. After being exposed to the textile industry in India, founder Smita Paul formed the company as a support system for the artisans there. Everything is designed in San Francisco and created in India. Working for Indigo Handloom helps weavers to sustain themselves and their families amidst a dwindling market.
The label boasts a lovely collection of scarves for consumers and fabrics for designers.  Their textiles include khadi and naturally gold muga silk, as well as real batik and ikat.
Several designers have already incorporated them into their collections- some notable Indigo Handloom customers include Eileen Fisher, Study NY by Tara S. James and David Peck Collection. Additionally, the company will be hosting competitions through fashion schools this coming fall semester to both promote handloom as well as target emerging talent in the industry.
If you're not a designer, but a retailer,  you can consider hosting a Good Karma party. It could be an excellent way to introduce the work to your customers and see if it's a good fit for your store.  Additionally, 15 percent of the proceeds go to the charity of your choice.
For more information and ordering, visit indigohandloom.com. Special thanks to Lorna Daniel for speaking with us!