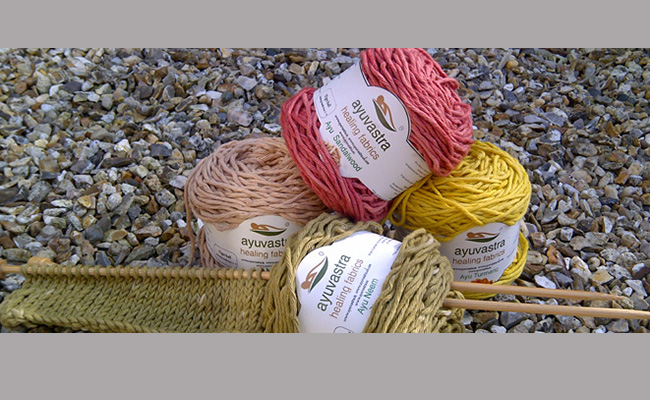 Consider this: skin is the largest organ in the human body. Clothing can play a significant role in the overall health of our skin. So in a medical sense, being a fashion designer could be a far more important job than you think. It is our responsibility to create garments that both look good and feel good. Unfortunately, in the world of fast fashion, synthetic textiles and chemical dyes make up much of the clothing that is currently made today. These garments are irritating to the skin (and bad for the environment). However, an old, yet significantly gentler method of dyeing fabric has begun making it's way into the modern fashion world.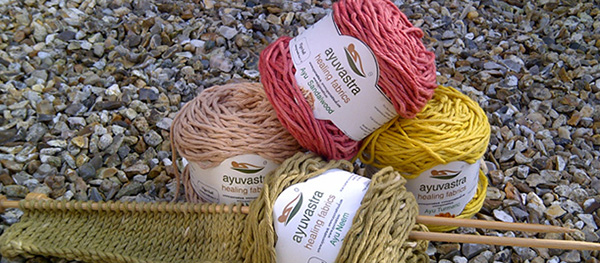 The process is called Ayurvastra, and originates from India ("ayur" means life, while "vastra" means dress). Based off Ayurveda, a traditional form of medicine using herbs, Ayurvastra fabrics actively heal the skin and body.
Here's how it works: natural, organic yarns are dyed by hand using plants that contain medicinal properties. The dye bath infuses the fibers with the lovely natural colors of these plants, along with their healing components. The yarns are then woven into fabric, and made into clothing or bedding. When worn or slept in, the fabrics "deliver the (medicinal) benefits of the herbs through the skin."

One company that is working to bring this process to mainstream fashion is Ayuvastra Healing Fabrics. They carry clothing (including baby and men's wear) as well as scarves and bedding. There are a variety of dyes available for each garment, and the customer can choose based on either color or healing property. All products are certified organic and dyed with sustainably harvested plants and herbs. But the most exciting aspect of the company: they carry supplies for designers! Ayurvedic jerseys, sateens, and hand-woven fabrics are available to source, as well as yarn for knitwear designers.