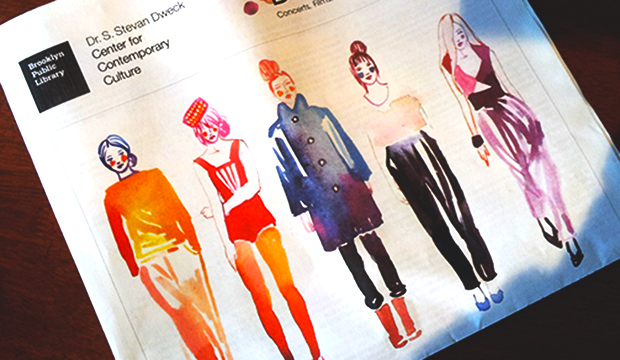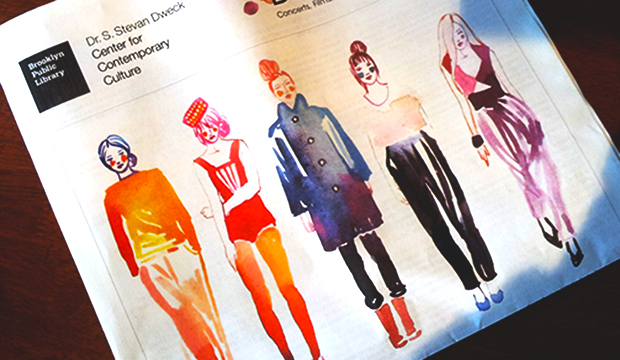 Earlier this week I had the pleasure of attending "How to Start A Clothing Line", an event put on by Would You RockThis, consisting of 5 panelists in varying areas of fashion sharing their expertise.
The panelists were Anthony Lilore (speaking about design and production) , Mercedes Gonzalez (speaking about buying), Joanna Hadjiyanis (speaking about sales), Sabina Ptacin (speaking about public relations), and Jeff Texler (speaking about fashion law).
And what I liked the most about this panel was their no B.S. approach to telling young designers how it is.
Here is a  recap of some of the key take-aways:
Legal essentials: you must choose the proper business structure, understand the implications of borrowed money (whether from family and friends or from a bank), and know how to protect your name.
Sales essentials: have an elevator pitch, be a psychologist (meaning that you need to understand why you are unique and why a retailer would want to buy from you)
Public Relations essentials: you can do PR yourself but you need to know everything about it which means you have to be ready to spend time learning how it's done; know the editors of the magazines you see your product in, know the editorial calendars of those magazines, you must be well versed on social media (this is not a negotiable, it's mandatory), you must have thick skin
Buyers essentials: you have to understand the retailer.  You must do your research and create a list of 100 retailers where your products fit. If you can't ultimately sell to 100 retailers, you have a hobby, not a business. You must research your competition and their price points.  

You have to be different but be familiar enough to be saleable. 

Designer essentials: you have to get used to being a lot of people all at once, you must know how to get your ideas from your head onto paper (if you can create proper fashion sketches, find someone who can)
In addition to the above essential points, the panelists also spoke about production and funding in depth:
When it comes to finding production, if you're local, sometimes the best way to do this is literally walking through the garment district, going into building and getting off the elevator on every floor; seeing who's out there.
Don't be overwhelmed by the idea of overseas production. Yes places in Asia require large minimums but think about places in South America and the Caribbean where minimums are in the 300-350 range.
If minimums like 300 to 350 scare you, you should think twice about entering this business.
Remember that all these countries have trade commissions in New York.  Contact them to get information on manufacturers.
When it comes to funding, you're going to have to combine your money with other people's money to create a sustainable (not the green kind) business.
"If all you have is $10,000, you might as well set that on fire."- Anthony Lilore
However, "money should never stop people from reaching a dream."- Mercedes Gonzalez
Start, you will find the money. But that means you need to be thinking about ways to live humbly.  If you're trying to start a business and at the same time you're out buying the latest iPhone and other gadgets, living in the trendiest areas, going to the newest restaurants, then you don't have the right priorities.
Don't quit your day job!  If the idea of working a day job and then coming home to work for hours on your business is something you think you can't do, then starting a clothing line is not for you. Because when it comes to your line, you will be working 15 hour days, doing everything from making important decisions to sweeping the studio floor. Sleep will not be a priority and neither will going out.
The discussion finished up with some PR 101:
Plan your work, work your plan.  Research and organization.
Create a campaign plan
Write a pitch: a few sentences, a couple bullet points, an image, and contact info.
Create a pitching spreadsheet: where you want placement and who to pitch to
Make sure your pitches are personalized
Make sure you know everything you can about each place you want placement
When thinking of sending samples, be stingy.  Don't send unless asked, and make sure who you're sending to can actually do something for your business (watch out for freebie-loving bloggers)
Overall, the panel was effective in making aspiring designers think hard about the road ahead of them. It won't be easy, but if you have the drive and desire you can succeed.  But you have to want it so much that you are willing to give up everything else for it.
What do you think?  Is your fashion business what gets you out of bed in the morning?