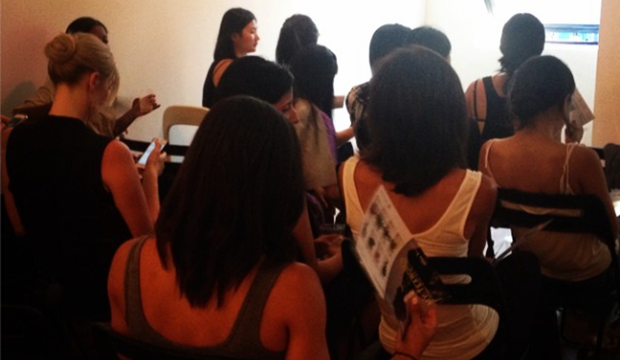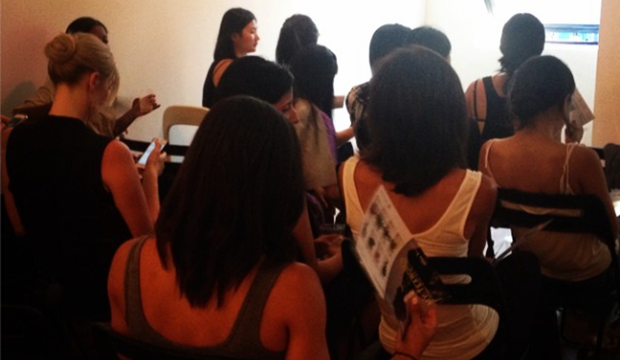 As you've probably guessed by now, we are big proponents of constant education. We believe in reading books, visiting blogs, and being up to date on the news at all times. But another form of education that we think is really important is attending seminars, workshops, and conferences.
But not all business-related events are created equal. Some events seem to come up short; whether with sad attendance, boring speakers, or lack of structure and preparation. We've all been to one or two of those. And we don't want to go back.
Because of that, it's important to do some research about upcoming events and plan to attend a few that make sense for your business.
How to decide what business events are right for your fashion business…
Make a little list of say 10 fashion business events (workshops, seminars, conferences) that you think you'd like to attend. Then make a few columns next to the list and jot down some info based on the following:
Topic
What's the event all about? What do you hope to learn from attending this event? Is it strictly for networking or is there an added value of education to the event?
Attendees
Take a look at the photos from past events. Does the event look well attended? Does everyone look like they're enjoying the experience? Are there testimonials on the website that you can read?
Also, are the attendees all fellow designers or will here be opportunity to meet other industry pros like buyers, suppliers, photographers, PR people, editors, etc.
Cost/ Location
What is the cost to attend? For shows that are not in your city, remember to take into account travel cost. Don't shy away from traveling for the right event; networking outside of your city/region can be extremely valuable.
Planning
Look at your calendar and try to coordinate what's happening in your business with the events that seem like the best fit for you at that time. Meaning, if it's May and you're considering exhibiting in a fall trade show, are there any events in coming up soon where you might learn something or meet people that could be resources for you as you research the possibility?
The goal here is to think ahead and plan accordingly so the money you spend on networking and event attendance is spent wisely. It may seem really strategic but it, to be honest, that's how you make sure your money is well spent.
One event coming up in September is dg expo. We've told you about them in the past, so you already know that the event is an awesome fashion trade show for sourcing textiles and trim with low minimums. But our favorite part of the show is the seminar series.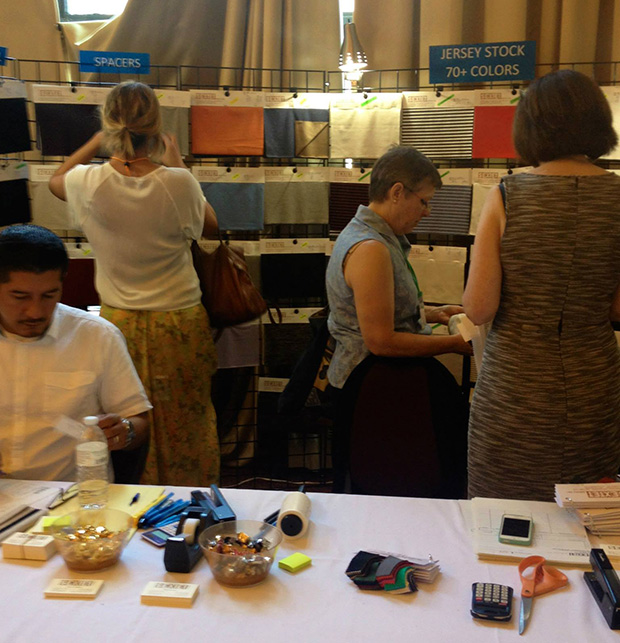 The show pulls together some of the top experts in the fashion industry to teach you what you need to know about the various topics that impact the success of your fashion business.
We really feel like dg expo ticks a lot of the boxes when it comes to networking with industry pros (and other designers), covering a wide variety of topics, and getting a lot of bang for your buck.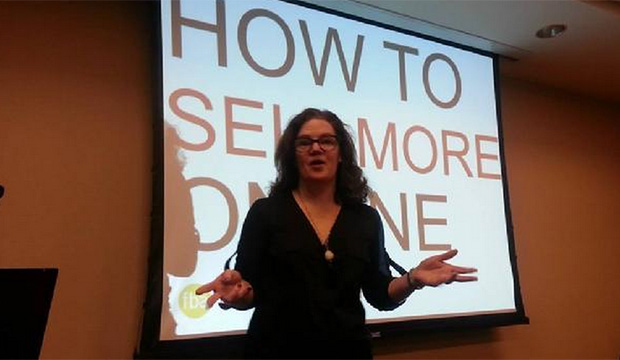 The next dg expo is being held in Miami. Here is the list of seminars being offered over three days:
Branding for Profit
Costing for Profit
Creating Website Copy That Sells – I'm teaching this one!
Effective Social Media for Your Fashion Brand- and I'm teaching this one, too!
Fabrics & Fibers: What's New
Fabrics: The Basics +
Fashion Law – Building Your Brand
Fabric Printing, Dyeing, Finishing
Get Smart About Textiles
Getting Your Line to Market
Great Resources Everyone Should Know
Made in USA:  Domestic Sourcing
Sourcing & Costing to Make Money
Sourcing Solutions for Small Manufacturers
Steps to Production
Tips for Working with Manufacturers/Contractors
Show attendance is free.
Seminars can be purchased a la cart starting next week or you can take advantage of an early bird discount and 
Though dg expo commissioned us to share this cool resource with you, we never agree to write about anything we don't think is truly helpful for you. Promise.