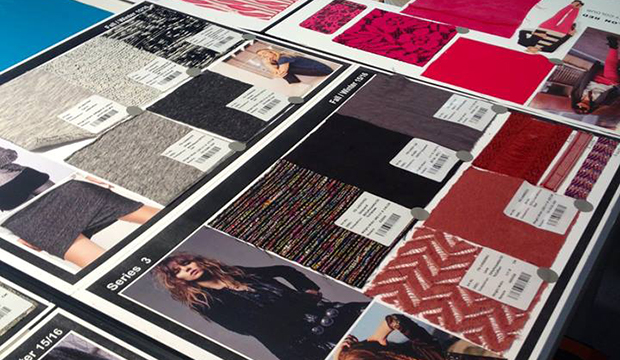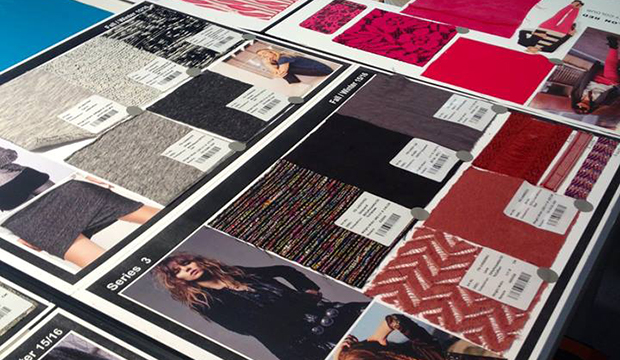 One of the most important aspects of a successful fashion business is making sure you are comfortable with your supply chain. Without a solid supply chain, your business is in constant flux. Not cool.
I don't think there's too much of a worse situation than when you're in the midst of planning your next collection and you get that dreaded email from your manufacturer with the subject line "We're Closing". Or how about when you're crazy excited to get your latest samples shipped in and once they arrive they look absolutely nothing like you designed them to look. You feel dizzy.
These scenarios need to be avoided as much as possible, not only for your own sanity but for the health and growth of your business. The key to avoiding these things is to realize that they can (and often will) happen, so you must do everything in your power to prepare for them.
5 Ways to Prepare and Plan for Healthy Supply Chain Management
Know How It All Works
I'm always amazed at the number of fashion designers who don't know much of anything about textiles. This is your medium, this is what you do. Fabrics 101 is a must. Understanding how fabrics are created, what the dyeing process is all about, fabric structure, and fiber content properties is one of the smartest ways to take control of your supply chain management. If you know how it all works, you can communicate intelligently and effectively with your suppliers, sample makers, and factories. You will have a better understanding of why things are happening the way they are and how you can make adjustments to get the results you want from your suppliers.
Ask the Right Questions
It's absolutely imperative that you learn what questions to ask (and not ask!) when speaking with the various people in your supply chain. Not only do you need to know the answers to these questions but you also need to make sure that you come across as someone who knows what they're talking about. There's no way you can manage your supply chain if it feels like your supply chain is managing you!
Build Relationships 
When you get to know the different people involved in your supply chain, you are able to better manage the entire process. Friendly rapport, and an interest in their business and what they do, is an important part of business relations. Make it a habit to regularly build relationships.
Have Backups
Once you find your fabric suppliers, sample makers, and production people, it doesn't mean you can just stop building those relationships we were just talking about. Think way back to the beginning of this blog post. Remember that feeling you had reading "We're closing"? It's important to be consistently adding to your network, meeting with vendors, learning about what they offer, so that you're ready with a list of possibilities when something doesn't go right.
Split Your Collection
On a similar note to having backups, some designers use different factories or suppliers for different parts of their collections, a practice that ensures, if something goes wrong with one, they have another already in the works. The relationship is there, the trust is there, they are happy to help you with this additional part of your production.
How Texworld USA Helps You Build a Better Supply Chain
Opportunity to Talk to Suppliers
There is no better place to submerge yourself in the business of fashion than at industry trade shows. Texworld USA and the International Apparel Sourcing Show have hundreds of vendors showcasing what they offer and ready to talk business. Talk to them, get to know what they do, exchange information, and consider them part of your business network.
Opportunity to Meet Production Consultants
I recently had a call with the founder of an emerging brand who did not come from a fashion design background, but instead public relations and communications. She had so many questions about the production process that I asked her why she hadn't hired a production consultant. Her answer — "I didn't know they existed!" Texworld a fantastic place to network and connect with others in the industry who can help you grow your business.
Opportunity to Attend Seminars
Texworld USA is putting on a fantastic series of free seminars, taught by impressive industry experts. Though the series will cover multiple industry topics ranging from starting a new fashion line in today's market to Spring Summer 2016 trends, there are several seminars focused on improving your supply chain management including: fabric formation, supply chain sustainability, sourcing products made in the U.S.A., and learning how to ask the right questions when selecting fabrics.
As you can see, supply chain management is an animal unto itself; there's so much to learn and so much to get right. But taking steps early on to make sure the process is streamlined, is the best thing you can do for the growth and success of your fashion business.

We've told you about Texworld USA in the past. It's the largest sourcing event in North America for apparel fabric buyers, research and product development specialists, designers, merchandisers and overseas sourcing professionals. We're fans of this show; not just because they are one of our sponsors, but because we really believe in the importance of attending shows like this as a means of learning, connecting, and building a stronger business.