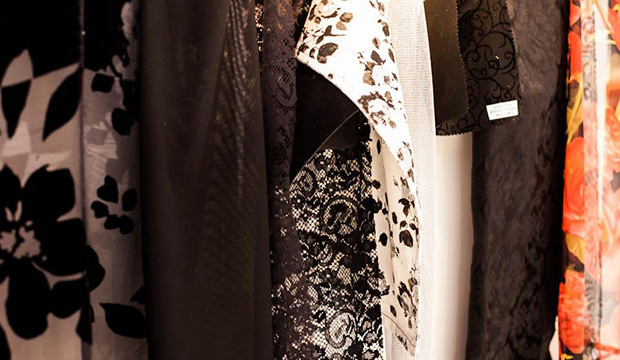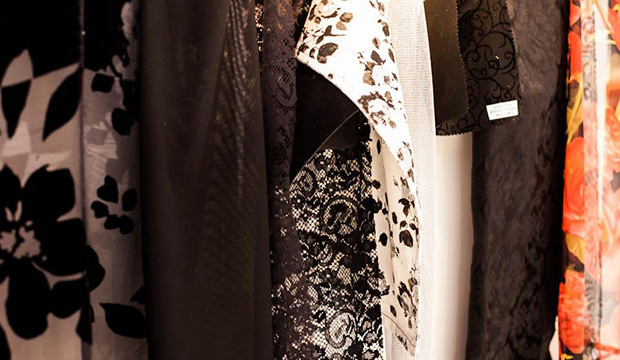 The cornerstone of your fashion business is based around sourcing. If you can't find the fabrics, trims, and notions that you need to bring your designs to life, then how will you get your business off the ground?
Sourcing is something we often find to be a challenge, especially as new brands, but it doesn't need to be as difficult as it often feels.  Here's the thing, there is a secret to successful fabric sourcing. What's the secret? Know your fabrics.
Wait a second, don't roll your eyes. You may think you know your fabrics, but do you really?
Do you know the difference between a knit, woven, and non-woven?
Do you know the properties of the various fibers and how they will translate in your designs?
Do you know dyeing and finishing techniques and the impact they have on fabric structure?
Do you understand that your ability to reorder and/or meet production deadlines is impacted by the process involved in creating certain fabrics?
I honestly cannot stress enough the importance of a textile education when it comes to successfully sourcing fabric for your fashion line. Think about it this way…
Your ability to ask the right questions, to negotiate with suppliers, and to fall in love with the final piece, all stem from your knowledge of fabrics.
And all of that impacts your bottom line.
That's incredibly important. You're running a business, after all. In order to avoid mistakes, get the best price, place reorders, and receive goods in a timely manner you have to understand the process and properties of the textiles you choose to use. You have to speak the language.
So how do you learn about your fabrics?
One way is to check out the seminars and workshops at dg expo. Coming up in NYC, Miami, and San Francisco, you can choose the event that is nearest to you. Cash in a few of those frequent flyer miles and attend the expo to not only learn at the seminars but also meet and source from suppliers that offer low minimums and in-stock fabrics.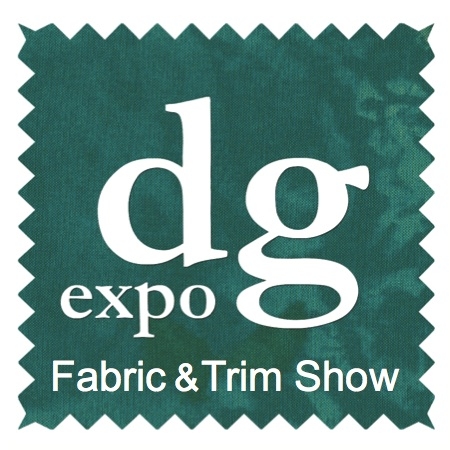 Here are the textile seminars that we think you should attend:
Get Smart About Textiles!
Presented by: Suzette McHugh // Textile Technology Center
Starting with an introduction to key textile terms and concepts – this 2 hour textile class is for anyone who wants to learn about fibers, yarns, knits, wovens, non-wovens, dyeing & finishing techniques, and fabric testing. A Q&A is included. Cost: $55
Fabric Printing, Dyeing and Finishing + Made in USA Tips
Presented by: Suzette McHugh //  Textile Technology Center, with Susan Power
Learn all there is to know about the dyeing process. The seminar will  cover synthetic fabric printing options like sublimation and digital printing versus natural fiber printing techniques, as well as the different dyeing methods for fabrics and how design costs and fabric performance are impacted by dye selection. And… Production Tips for finding PFD & PFP (prepared for dye/print) fabrics, printing small runs, and dyeing small lots. Cost: $35

FABRICS & FIBERS: What's NEW?
Presented by: Suzette McHugh // Textile Technology Center
Learn about some of the newest fibers and fabrics, both natural and synthetic. Based on research compiled by the Textile Technology Center, Belmont, NC – Suzette McHugh will share with you some of the latest developments in products and technologies. This information is specifically focused on developments with applicability to the apparel, home fashions and the performance fabrics markets. Cost: $25
Interlinings 101
Presented by: Barry Diamond // Veratex
Everything you ever wanted to know about interfacing and more. This seminar will focus on interlinings, coatings, and adhesives [fusible] as well as common problems in using them.This is your opportunity to learn from a pro and get answers to your questions. Cost: $10.
Fabrics: The Basics +
Presented by: Suzette McHugh // Textile Technology Center
This is the class for anyone who doesn't know the difference between a knit fabric and a stretch woven! Learn about fabric construction and the terms you should know when sourcing fabric. Including new fibers and fabrics.  Cost: $25
Bind it, Pleat it, Trim it…
Presented by: Roger Levin // New York Binding Co
Learn about made to order, specialty trims, and finishing techniques such as pleating. Find out how to customize your designs. Make it special; buyers will want and consumers will pay. Cost: $10
Though dg expo commissioned us to share these events with you, we never agree to publish anything that we don't think is truly a great resource for you. Promise.