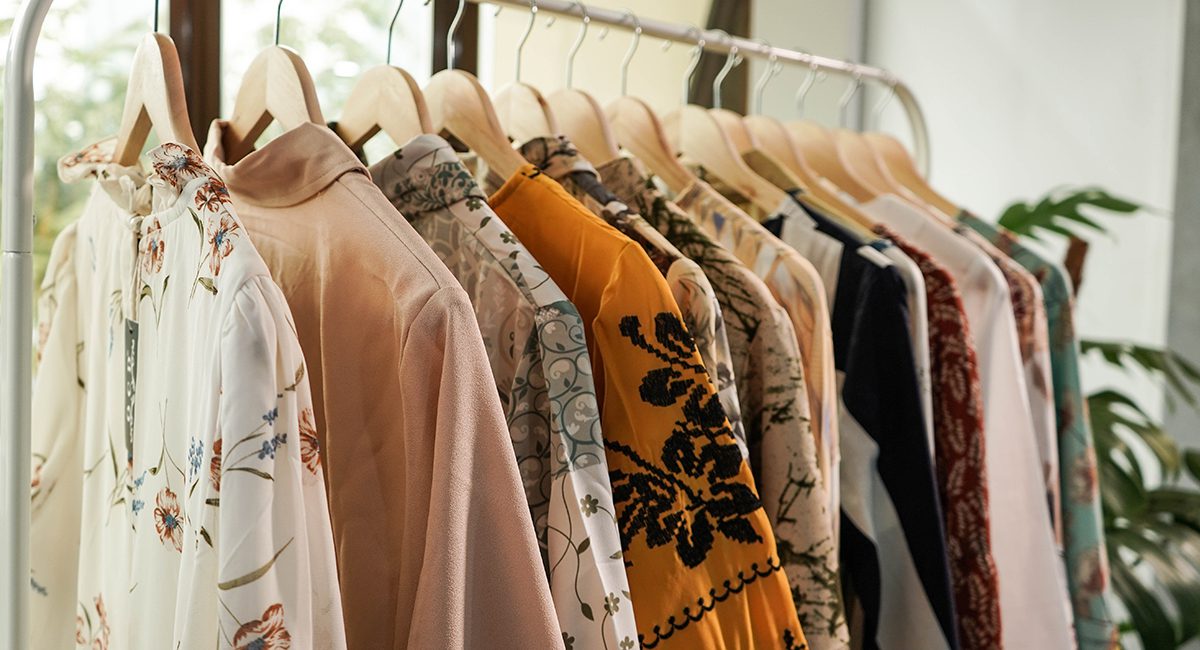 Seasonality, in the fashion world, isn't just about ensuring that you have the right clothing for the weather. It's used primarily as a goal to sell more clothing items and increase interest in the brand as a whole. Brands continue to release new designs at a pretty rapid rate, hoping people will buy those new designs so that they can keep up with the latest styles.
Seasonless fashion, on the other hand, takes a different direction.
What is Seasonless Fashion?
Seasonless fashion is about a commitment consumers are making to buy less. Right now, a great deal of "fast fashion" ends up in landfills. Clothing is cheaply made and intended to be discarded. Seasonless fashion, on the other hand, is designed to last. Pieces are created with classic designs that are intended to stand the test of time and make it through multiple seasons, not just a single one. Designs might span multiple weather conditions: for example, buyers could layer items in the winter, but wear them alone in summer for a cooler look and feel.
The Benefits of Seasonless Fashion Collections
For many brands, there are plenty of advantages to creating seasonless fashion collections.
1. Consumers are Looking for Eco-Friendly Options
Increasingly, consumers are becoming aware of the downsides of fast fashion. They're aware of the potential damage they're doing as those items end up in landfills, and many are looking for ways to decrease overall consumption. As a result, they're choosing to buy from brands that offer those key seasonless items.
2. Seasonless Fashion Better Serves Consumers
Instead of focusing on the "next best thing," seasonless fashion focuses on what consumers are really buying (and wearing) long-term. It creates comfortable pieces that consumers will be happy to wear for years, rather than creating uncomfortable, impractical pieces that may tear, rip, or break down after just a few wears. Consumers want fashion items that they can fall in love with and wear for years to come.
3. Seasonless Pieces Help Consumers Genuinely Fall in Love with Your Brand
Fast fashion encourages customers to jump between brands and designers quickly as they search for the "next best thing." It doesn't take long for yesterday's favorite design to get shoved to the back of the closet, where it ends up left unworn and forgotten. Seasonless pieces, on the other hand, can be worn all year long, through multiple "seasons" and even for several years, which can increase consumer appreciation for your brand.
4. Creating Seasonless Pieces Allows You Greater Focus
When you have a seasonless fashion line, you can focus on designing just a few pieces at a time, rather than having to create a huge line that changes on a regular basis. You can also limit things like the number of photo shoots you have to book, instead styling the collection for multiple seasons during one shoot and then releasing those photos as the weather changes/new season approaches.
5. Seasonless Fashion Generates Less Waste
Seasonless fashion brands, in general, have less waste. They do not have to worry about pushing out sales or clearing out a warehouse to make room for more designs.
The Cons of Being a Seasonless Fashion Brand
While being a seasonless fashion brand has multiple advantages, it may also have some disadvantages.
You may feel stifled in your marketing and like you have nothing "new" to share. This is a mindset thing, get creative.
If you misjudge your target audience, you may be less likely, overall, to generate the sales you need.  Avoid launching with too much inventory so that you can adjust the collection in the second production run to focus on the key pieces and ditch the duds.
Consumers will hold on to their products longer, which means they do not have to buy them as frequently. This will require you to constantly be thinking about reaching new people, so think about how collaboration will help your marketing efforts.
Those drawbacks, however, may be outweighed by the advantages of shifting to a model that fits the needs of consumers and the environment.
Important Things to Consider When Manufacturing and Marketing a Seasonless Collection
There are several key things manufacturers and designers must keep in mind when creating brands focused on seasonless fashion. Brands like nagnata and Ouisa have already made the switch, making them great examples of how to successfully manage seasonless fashion marketing.
Pay particular attention to material sourcing. You want to make sure that you have high-quality, sustainable materials, that can be worn across different climates. Fabrics like tencel are popular in seasonless collections for this reason.
Ignore short-term trends. While some types of fast fashion may be popular for a season, those items may not be popular long-term. Instead, keep your attention on longer-term trends.
Design classic pieces. Think about fashion items that are likely to stand the test of time, not items that fit the immediate need for churn. Classic colors, simple designs, and other selections designed to make it long-term are more likely to maintain consumer interest.
Share your commitment to sustainability and seasonless fashion with your customers. Many customers are looking for exactly those options, which means that they will be eager to embrace the designs you have created.
Highlight accessories and how they can help change up your designs.
With these tips, you can launch your seasonless fashion brand, keep customers interested, and improve overall sustainability. Are you looking for more information about how to launch your fashion brand? Check out our webinar to learn more.