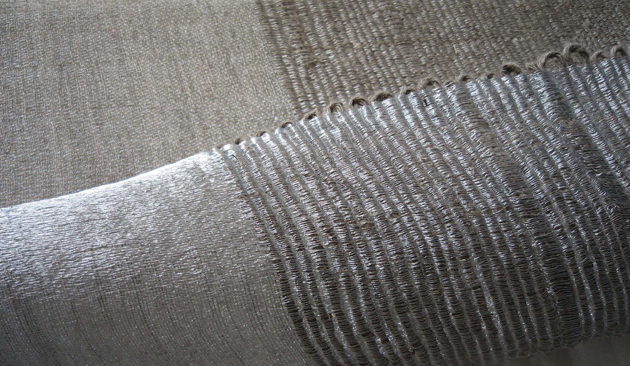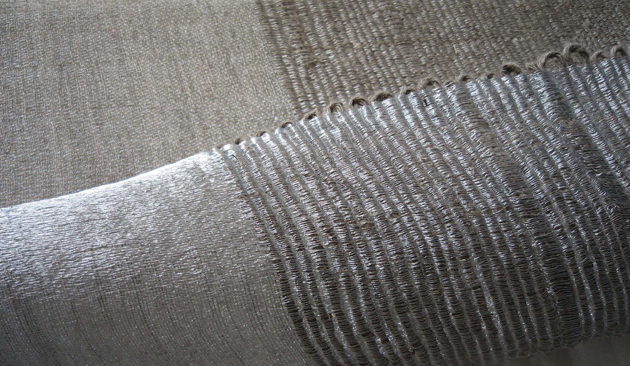 If you are looking for some unique wovens to incorporate into your next collection (or if you are a textile junkie like me), you have to check out the inspiring work of Hiroko Takeda.
This Brooklyn-based weaver trained in Japan and the UK, and clocked in nearly a decade at Jack Lenor Larsen's studio before branching out to start her own studio.
At first glance, Takeda's fabrics have an air of ethereal simplicity. However, closer inspection reveals unique materials, inventive weave structures and an intelligent aesthetic, making these pieces anything but simple.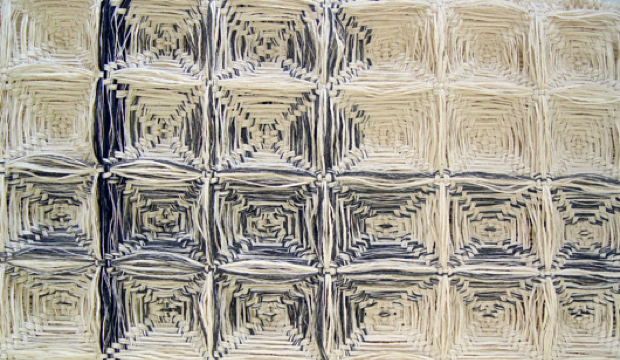 Takeda's "Waffle" series is a prime example. When we think of the waffle weave structure, we typically imagine dishcloths, towels, and other household items. Takeda masterfully transforms the waffle weave into a sculpture. The resulting fabric is thick, heavy and 3-dimensional due to materials like jute.
Two other explorations of fabric structure are evident in Takeda's "Veil" and "See/Through" series.
In Veil, Takeda leaves parts of the warp exposed, which results in a contrast of sheer and opaque stripes which add depth to the fabric. The designer continues to study opacity in See/Through, juxtaposing yarns of varying weights.
Takeda's "Soft Metal" series is an experiment that puts the spotlight on material. She uses metal-based yarns in a variety of weights and weave structures, creating fabrics composed of metal and other materials. Each fabric takes on a different look, from hard and industrial to soft and organic.
In her "New Life" collection, Takeda focuses again on material, but also on sustainability. Each piece is made using recycled materials. One project in particular, "Rebag," is a woven fabric that uses recycled plastic bags as the weft.