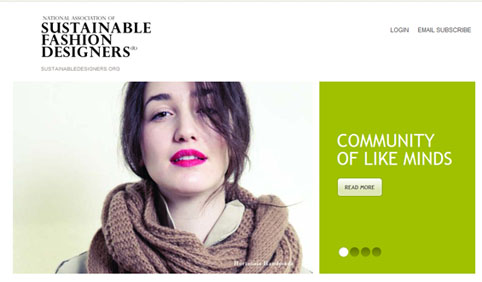 Recently we were introduced to the The National Association of Sustainable Fashion Designers and we have to say, we're impressed.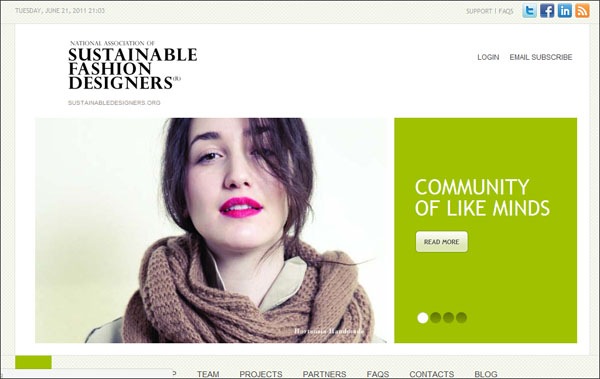 The National Association of Sustainable Fashion Designers (SFD)  is a non-profit organization that provides specialized programs,education and industry resources that advance creative, innovative and high impact fashion businesses.
Mission Empowering:
Our mission is to work with entrepreneurs and other individuals in fashion to provide training and programs that promote sustainable practices, lead projects that create positive social & environmental change, and to develop the next generation of fashion leaders.
Leaders of the Re-New School:
We are working to create the next generation of fashion leaders. Whether you're an established industry professional, start-up designer or student, we'd love to talk to you. We are looking for change agents that want to help reshape the future of fashion!
Future Events:
Monthly educational webinar series:  Fashion Ideas focuses on sustainability and business related topics. The goal is to bring you up to the minute information about what is happening in the industry and also provide you with tools that will help your business grow and flourish.
Currently the Philadelphia Chapter is working on the Community Garden Project:
The Natural Dye Garden is a project is being put together in partnership with the Philadelphia Horticultural Society, Green Village, Red Blue Green, and the Mantua Community Improvement Committee.
The group is establishing a community garden in West Philadelphia to grow plants and vegetables that will be turned into sustainable dyes for the Community members to use on their respective projects.
To find out more about this project, other projects, or to become a member of SFD, visit their website.
You can follow SFD @sustainabledny