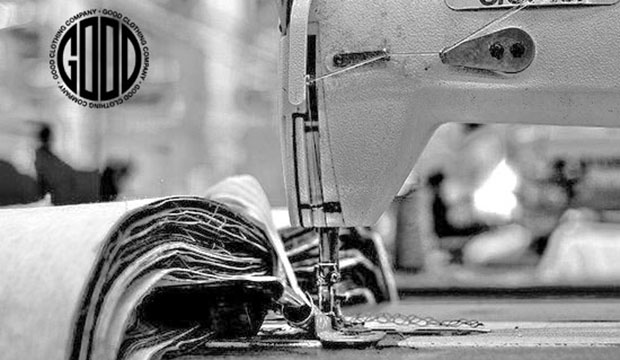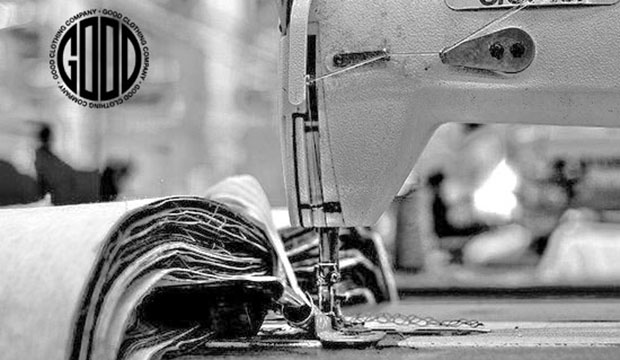 You know how the headache of small run production and all the stress that comes along with it can sometimes bring you to tears?
It's so difficult. As a new brand, it feels like finding a manufacturer who is willing to work with your short runs, who doesn't push you aside when a larger order comes through, and who doesn't treat you as if you don't know the first thing about this business, is impossible.
This early stage of the business– production– and the uncertainty and confusion that come with it, can make you question your decision to do this at all– it can make you feel like you were crazy to think you could ever build a business around doing what you love. 
I hate that. I hate that your experience so early on could cause you to doubt yourself; that your interaction with a factory could make you consider giving up. Especially because it doesn't have to be this way.
Last week I had an hour long phone call with Kathryn Hilderbrand, and I seriously believe she going to make significant change in this industry. She is getting ready to launch Good Clothing Company, a low minimum production clothing manufacturers for emerging and independent designers.
During our call we talked about why we each do what we do– and I felt so connected with Kathryn's beliefs and values. Having a clothing line herself, she is all too familiar with the kind of responses and treatment that emerging brands receive when looking for manufacturing. So, being a master tailor as well as having 30 years in the industry, she has decided to fix this gaping issue, as well as other issues that matter.
[magicactionbox id="20912″]
They also plan to bring manufacturing back to the U.S. — it just makes economic sense.
After such an inspiring and exciting conversation, I knew I wanted to work with Kathryn and her team.
Why We Love Good Clothing Company
Kathryn and her team give a damn. To be blunt- launching the Good Clothing Company is not coming from the desire or need to start a business (Kathryn already has 3 successful businesses going strong). It comes from the desire to help.
The expertise- Kathryn is a Master Tailor; she has a successful tailor shop, storefront, and yoga wear brand. She's spent 30 years in this industry and knows it well. The Good Clothing Company team is made up of expert seamstresses and designers who know how to make the highest quality clothing and accessories.
Kathryn comes from the designer's perspective– she understands your concerns, questions, and fears — and therefore does not judge or dismiss you as you make your way through the process.
What You Need To Know About Good Clothing Company
They work in apparel and accessories including soft leather bags, scarves, and other pieces.
They have a 10 piece minimum!
They may be based in Massachusetts but they work with global designers— at the time of our call, they were expecting tech packs from a designer in Singapore.
They offer tech pack creation, samples, and production runs.
Ideally a designer will come to them with a solid plan and they will help you with whatever you need (tech packs, samples, and/or production) However, if you're feeling lost and need to hire a production company that can give you guidance on what you need, they can be that company.
They plan to have their doors open in early March.
Download the Ultimate Production Checklist for working with Clothing Manufacturers right here!
As Kathryn said:
It's about Fabric + Thread + a Dream. Let' do this!