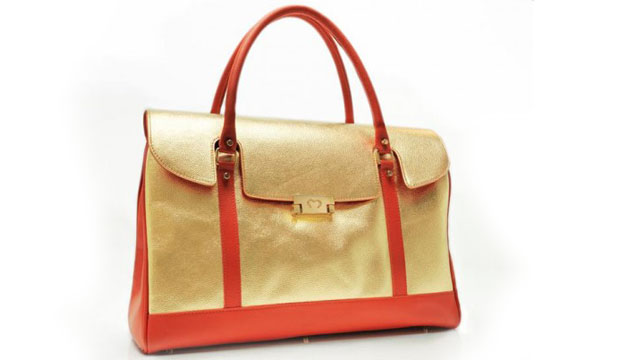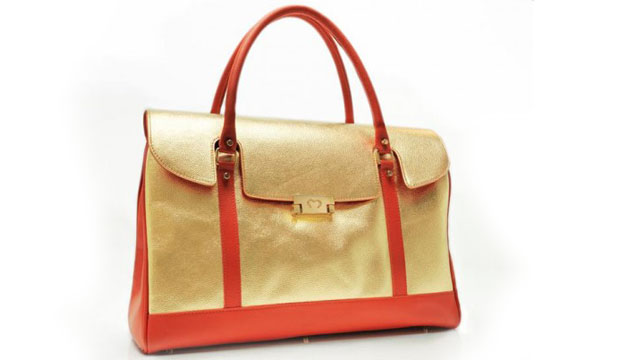 Do you remember the fairy tale Rumplestiltskin, in which a girl was tasked with the impossible job of spinning straw into gold thread? While such a feat could only be completed using magic in the story, a very real technology has been developed that can produce textiles made with 24 karat gold.
Textiles such as leather, fur, and silk can now be produced with a golden touch using a technology called Precious Surface. Mixing fabrics with metallics has been tough in the past; "Goldwork," a kind of embroidery using gold-plated metal wire mixed with silk, has a stiff feel and can only be used as an accent. Most "golden" fabrics today are made using printing inks or foil, both of which can look cheap and alter the hand of the fabric.
What makes Precious Surface special is that it blends real 24 karat gold with the textile fiber on an atomic level, in a way that is so seamless, the hand of the fabric remains completely unaltered.
The result is a beautiful, sophisticated look for textiles. The technology allows gold to act almost as a fabric dye; it is deposited directly into the textile's surface, blending with the fibers. Silk, for example, can retain its smoothness and drape, while gaining a rich color and shine. Leather can take on a metallic sheen that won't crack or wear off as it ages.
The concept of real gold embedded into a garment can add an air of luxury to fashion; a dress could be just as precious as fine jewelry.
Precious Surface gold textiles has been test-driven by Italian fashion brand Mi Piaci, used in a collection of high-end leather goods. The brand created bags and purses made from gold-infused calfskin and alligator.