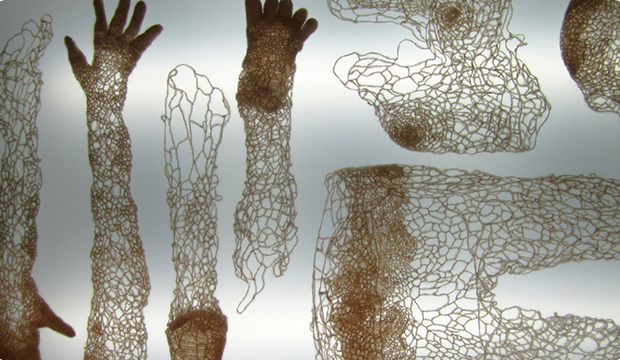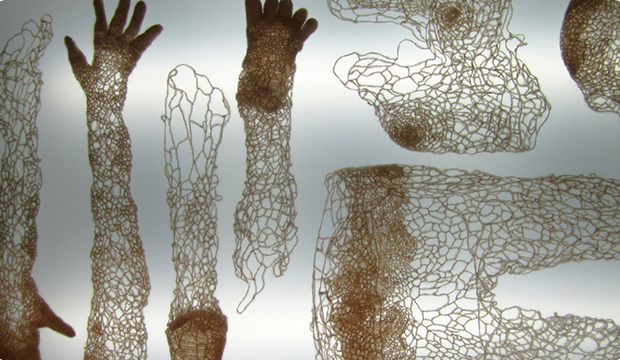 On the hunt for some weird and experimental fabrics? Meet artist and fashion designer Sonja Baumel, whose (In)visible Membrane Project involves experiments in bacteria cultivation.
Mixing her passion for microbiology with textiles, Baumel views fabric in terms of a second "skin."
Our skin keeps us warm, protects us, and helps regulate our body's relationship to the outside world. Could fabric be a malleable extension of those actions, even more of an aid to the skin than it currently is?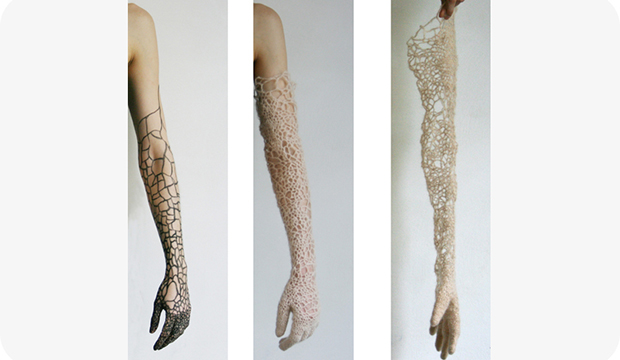 Baumel's work began with testing skin bacteria's reaction with textiles, which expanded into other projects.
Her film "(in)visible" outlines her ideal goal: a living textile made from bacteria that dwells on the skin, acting as a mediator between the body and it's environment. While this is not yet a reality (and might seem a little creepy to some!), it is certainly an interesting concept to consider in terms of fashion innovation.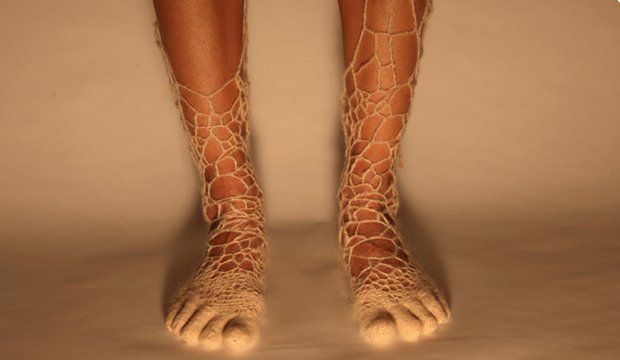 One project in particular that highlights both the beauty and functionality of this concept is Baumel's "Crocheted Membrane."
Meant as a non-living prototype for a bacterial fabric, the designer uses crochet to visualize the results. In this particular instance, the purpose of the fabric focuses on body temperature.
Baumel created several crocheted garments based on her research. The fabric was made to be thicker in areas that get cold easily, such as extremities like fingers and toes. A thinner layer covered areas on the body that better retained their own heat. The result was a fabric that was not only beautiful (each garment resembled delicate lace) but also utilitarian.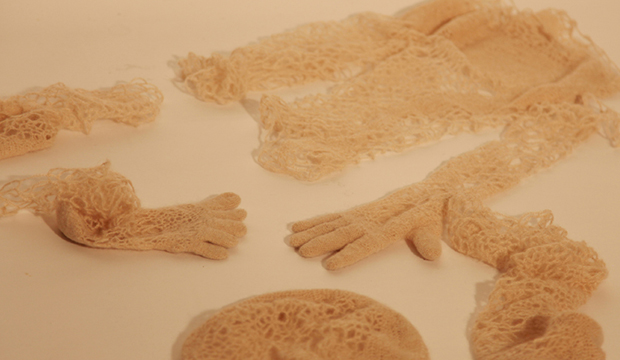 While the idea of a minimal-use textile made from bacteria is an out-there concept, it definitely has merit in terms of sustainability. This kind of fabric would be biodegradable, and if it is using only the amount of material necessary, it could be helpful in cutting down on textile waste.