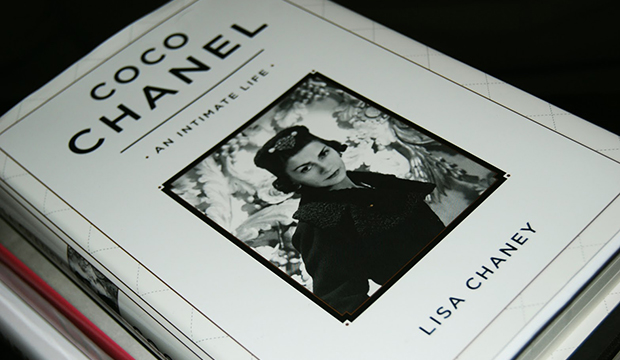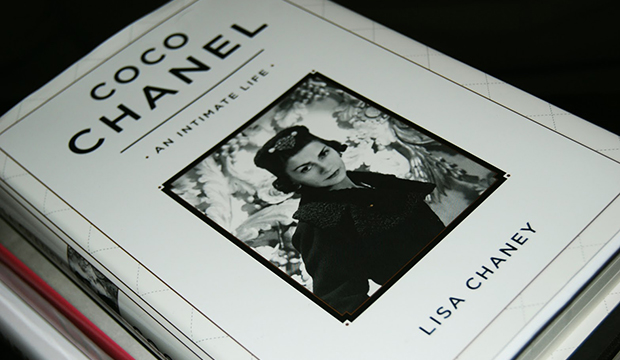 Lessons from "Chanel: An Intimate Life" by Lisa Chaney
Guest post by Kajal Sanghrajka, Founder Kajal London, and Fashion Coefficient
Twitter: @kajallondon 

About a month ago, I came across a Chanel biography on a little book stand outside Swiss Cottage tube station in London. When I bought it for all of  £4, I didn't realize how much of an impact this book would have on me personally and professionally.
Of course we've all heard of the life and legacy that is Chanel but this book delves much deeper into her psyche.
From her childhood to her rise to fame in the early 1900's, Lisa Chaney's "Chanel: An Intimate Life" details her personal and professional journey with detail that allows you to see Chanel in a completely different light.
Gabrielle "Coco" Chanel had an incredible business instinct and the way she built her business is still applicable to young companies starting out today.
As the founder of a young fashion company and business consultant to fashion start ups, I thought I'd share some of the most valuable insights and lessons from her incredible life.
Shaping the Market
I was self taught, I learned badly and haphazardly…I had worked out on my own that which cannot be taught…it is with this that one succeeds. ~ Gabrielle Chanel
When Chanel first started out in a small hat store on Rue Cambon in Paris she was making losses. Although she had some background in fashion, she wasn't a born designer. Her consistent skill, however, was staying ahead of what her customers wanted. Those instincts were honed through both direct contact with hundreds of customers walking in to her early salons and constant observation of how women wanted to feel in their clothes. These fine-tuned instincts over the years are what allowed her to create and dominate a market.
To develop the skills she that she did for business and fashion, there was no substitute for constant engagement with the women she wanted to dress.
Although our world today is largely digital, this is still very possible. Many founders of successful companies will consistently carve out a decent chunk of time to interact with their customers via twitter and other social media channels.
A good example today is Sophia Amoruso, from the early days of her company, Nasty Gal, she constantly engaged customers through social media. Whether just starting out or 5 years in, the value of prioritizing and designating time each day to talk to individual customers is hugely underestimated.
Keeping Momentum
 The period which she learnt how to become a businesswoman and the person she wanted to be had a lengthy gestation. ~ Lisa Chaney
Gabrielle Chanel has had many stories written about her seemingly meteoric rise to fashion fame but it was anything but an overnight success. If there is one standout theme to takeaway from her journey – it was one of momentum and grit. Her energy was palpable and she kept moving and reinventing but it was baby steps over a number years, not always huge jumps and leaps.
It took her years of experience to find that voice and create what we know and love of Chanel today.
Starting any brand means you are in it for the long haul. One of the biggest risks I see amongst new companies today is immediate gratification, and if success doesn't happen quickly enough you slow down, lose momentum, and eventually stop. Too many people underestimate the time it takes to build a brand and impatience can become the enemy.
Brand Purity
I, who love woman, wanted to give her clothes in which she could be comfortable, in which she could drive a car, yet at the same time clothes that emphasized her femininity, clothes that flowed with her body. ~ Gabrielle Chanel
From Chanel's own personal image to her interior design to the packaging she used – every detail was trademark Chanel sophistication. There was an unwavering clarity, confidence and consistency in the way she presented her brand. It was another key to her success and had a stubborn staying power even in the face strong competition.
Post World War I, Chanel was the undisputed queen of Parisian Fashion. But for the first time in 15 years she faced a real competitor by the name of Elsa Schiaparelli.  And Elsa wasn't the first or last, competition would later come in the form of Christian Dior and Cristobal Balenciaga to name a few.
Schiaparelli was extravagant and outrageous but Chanel stayed true to what she called 'style' and not fashion: functional, simple, modern. Of course she did make adaptations but the essence of what her brand stood for stayed intact.
It is why in the early stage of starting any company, branding is so important. Of course it evolves but the most successful designers stay true to their roots and people are clear on what they stand for. In Chanel's own words "I had rediscovered honesty and in my own way I made fashion honest"
Fear as a Driver
 Gabrielle was always a bag of contradictions including the possession of extraordinary confidence and driving fear. ~ Lisa Chaney
Gabrielle's early life was one of hardship and struggle. Her father abandoned her; her mother died at an early age. One of her strongest motivating forces was to move beyond those childhood origins. In the height of her success, she would surround herself by the likes of Salvador Dali and Picasso but her poor upbringing never quite left her.
That fear of going back to the life she had as a child kept her motivated and honest. She had a remarkable understanding of the 'rich and famous' crowd she served but never got carried away with it. Fear drove her to work harder and allowed her to step back from the crazy, alcohol and drug filled lives of many of her contemporaries. Chanel was always in control.
In the early days of starting a brand, everyone has nagging fears; selling enough, launching a new campaign, changing the business model etc. Whatever it is, I believe acknowledging it and using it constructively as a motivator can be extremely powerful.
There is so much noise around the fashion industry today that it is often hard to focus. Fear has uncanny ability to force you to focus if it's handled in the right way.
Expanding the Empire
 A woman is closest to being naked when she is well dressed…I wanted to give her a perfume. ~ Gabrielle Chanel
Chanel No 5 is still one of the world's top selling perfumes. What is it that made Chanel's expansion into other product categories so successful? By 1920 Chanel was already coveted in the apparel world when she chose to expand her brand to perfume. Although the exact details of the perfume launch aren't fully known, there were two clear things she did right.
She partnered with someone who was expert in the field of making perfumes and she ensured the integrity of the brand down to the last detail – the formula, the packaging and the distribution. There are many designers who dilute their brands either by not staying close enough to the details of the new line or by licensing to people that don't understand the essence of the brand.
Angela Arhendts, Burberry's CEO who revitalized the company in her 7 year reign, made it her first task to clean up the licensing and distribution to regain control of the brand image.  The main takeaway for newer companies here is to stay focused on what you know in the beginning and prove that out before expanding too quickly.
There is always a temptation to do several other things but once you are successful in one line of products – the likelihood of success in other lines (as long as you maintain consistency and brand control) is infinitely higher.
Chanel was a true icon and probably one of the most successful entrepreneurs of the 20th century. But she was also a woman who had complexities, frustrations and fears along her journey. There is so much to learn from her story and lessons we can all apply in starting our own companies.
On a final note…
although she was an incredibly shrewd and hardworking businesswoman – she had a playful and witty side that allowed her to be even more compelling and creative.  When you are starting out, it is so tempting to work 24/7 but living a little could give you that edge in creativity…
 I only drink champagne on two occasions; when I am in love and when I am not. ~ Gabrielle Chanel