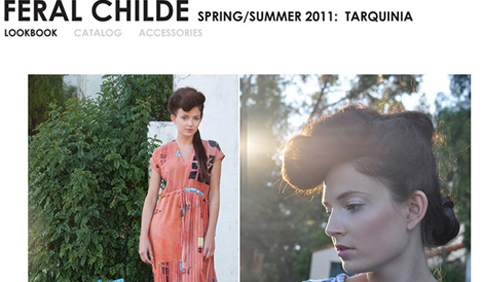 Hello Designers,
Here's a little note we found in our inbox this morning from Alice at Feral Childe: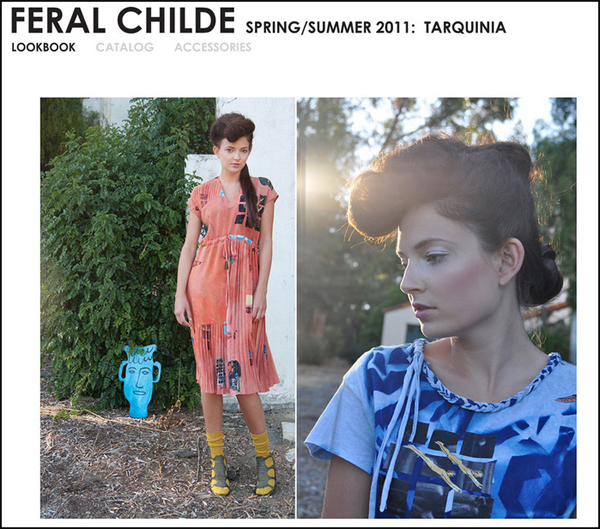 Hi There! We have some leftover fabric from recent production and sampling and need to clear some space in the studio!
Make an offer, or just ask us for pricing and details. We can send swatches and/or photos. Will sell whole pieces/roll; would rather not get involved in cutting. Goods are mostly on rolls and ship from Brooklyn NY 11217 or pickup.
Thank you for looking!
Alice
alice@feralchilde.com
The Goods:
Organic Cotton Chambray, Lavender – Japan import 1 roll (about 30yds)
Organic Cotton French Terry, Magenta – 1 roll (about 30 yds)
Tan Cotton/Lycra Jersey – 10 yds
Spandex Red Lycra with gold print of cherubs and things – 10yds
Coca Cola Print Lycra Jersey – 8yds
Gray jersey knit – either soy/organic cotton  25-30yds
Silk Jersey, Ivory with black crowns (a print we designed) – 10+yds
Boiled Red Wool Jersey – 5yds
Burgundy Power Mesh – 20 yds
Chevron Printed Rayon Jersey from Mood Fabrics – 15yds
Wool Coating, Navy – 7yds
Thermal Cotton Jersey Pink cotton or cotton blend, not sure – 20yds
Silk Modal Jersey PFD from DesignKnit in LA – 40yds
Silk Chiffon Prints – assorted – 10+yds (each piece is 5-10 yds)
Interested?  Just shoot Alice an email.