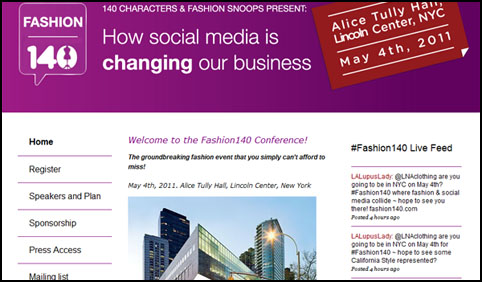 Fashion may have been slow to adopt digital media and social networking, but once it did, it went running full speed ahead.  Brands, labels, retailers, public relations reps, fashion girls and boys alike, and just about everyone else is in the industry understands what a well planned and properly executed digital marketing plan can do for your business.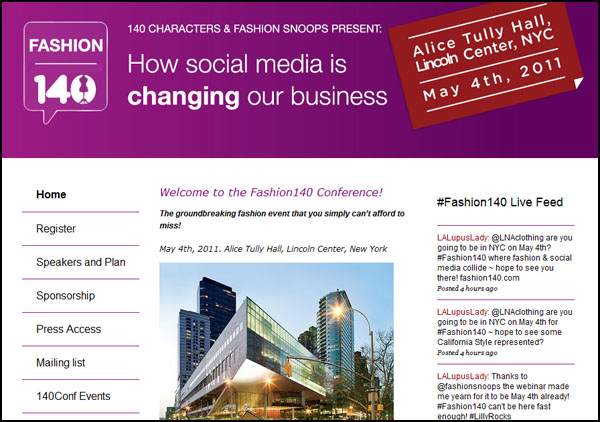 But, come on, this isn't something that can haphazardly be implemented into a brand's voice ad image.  It takes some education and commitment.  No, we're not saying you have to go back to school.  But what you do have to do is attend as many seminars and conferences are you can handle to acquire a broad perspective of what needs to be done and how to do it.
Enter Fashion 140 Conference. Acting as "a brave collaborative inquiry into how the real time web, twitter, Facebook and other forms of social media are reshaping the fashion industry", it's one not to miss.
Want the details?  Of course you do.
Date:
May 4, 2011
09:30 am to 05:30 pm
Location:
Alice Tully Hall, Lincoln Center, New York, NY.
1941 Broadway (on 65th St between Broadway & Amsterdam).
What to Expect:
A variety of 10-minute speaking slots and 10- to 20 panel discussions by trendsetters and topic experts.
See you there!