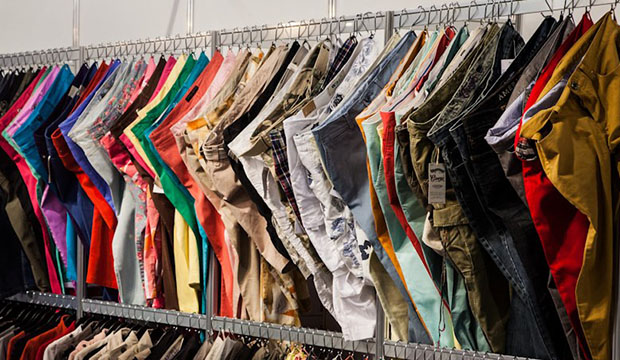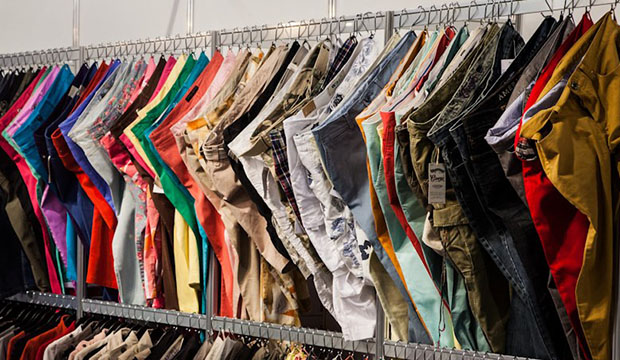 As 2012 quickly draws to a close, it's not too early to start thinking about which supplier and retailer fashion trade shows and events you and your staff are planning to attend looking ahead to 2013.
Here are 15 supplier and retailer trade shows on our radar:
January 6 – 8, New York, NY
Accessories The Show
AccessoriesTheShow is the world's largest juried accessories show and promises a well-rounded floor consisting of a diverse grouping of resources ranging from all product categories – in an extensive selection of materials, shapes and sizes. The show will offer some of the most in-demand styles and must-haves for the serious fashion retailer.
January 14 – 16 – New York.NY
Texworld USA
Texworld USA is the largest sourcing event in North America for apparel fabric buyers, R&D and product development specialists, designers, merchandisers and overseas sourcing professionals.
January 15 – 16 – New York, NY
Indigo (Part of Premiere Vision)
The most important and influential show for the North American textile design market. Three times per year the show brings together some 120 exhibitors, including top international design studios, as well as bookshops and trend bureaus. The comprehensive creative offer, including designs for prints, embroideries, knits, appliqués, jacquards and transfer papers, addresses all segments of the fashion and home markets.
January 15 – 16 – New York NY
PremiereVision
Premiere Vision Preview New York offers a large selection of fabrics and trimming collections of the highest quality & creativity as well as the Fabric Forum, the ultimate guide to seasonal trends.
January 27 – 20 – Toronto, Ontario
Mode Accessories
Mode Accessories is Canada's only trade show devoted to women's fashion accessories, casual apparel and fashion items. It is the definitive marketplace for retailers to source fashion accessories from wholesalers and importers. Products exhibited range from handbags, jewellery, hats, scarves, hair accessories, sunglasses, belts, watches, hosiery, apparel, beauty products, body fashions, umbrellas, shoes, and other accessories.
January 21 – 23 – New York, NY
February 19 – 21 – Las Vegas, NV
Held bi-annually in New York and Las Vegas, Project is the worlds preeminent contemporary fashion trade event. Project features the most directional brands and attracts the most influential retailers in the global marketplace; uniting them in a dynamic and community-focused atmosphere designed to drive commerce, creativity and connectivity 365 days a year.
February 2013 – New York, NY
JA New York
For over 105 years , JA New York has been bringing the jewelry industry together featuring  more than 725 of the world's finest jewelry brands, designers & suppliers representing the full spectrum of market categories and product choices. Vendors range from high-end designers to major manufacturers to rising stars, and encompass every taste, style and price point.
February 5 – 7 – New York, NY
New York Shoe Expo
The Fashion Footwear Association of New York has been bringing footwear manufacturers and retailers, the industry players, together for 32 years. We are a not-for-profit trade association representing footwear manufacturers from around the world and are prominent members of the New York fashion community. The goal of our trade shows, held in February, June, August and November/December, is to create one exciting marketplace in New York City, the fashion capital of the world. Here, exhibiting footwear manufacturers and attending retailers can efficiently buy, sell and develop business networks.
February 18 & 19 – Las Vegas, NV
February 24 – 26 – New York, NY
Curvexpo
With more than 200 exhibiting brands this is the only international lingerie and swim show in New York and Las Vegas. The best lingerie boutiques, the most stylish swimwear retailers and the most prominent department stores coming from all over the world shop the latest in lingerie, men's underwear, swimwear, activewear and many more.
February 19 – 21 – Las Vegas, NV
MAGIC
By combining incomparable commercial potential, creative inspiration and connection opportunities, MAGIC has become the most influential force in fashion. With an average of nearly $200 million in per-day order volume and 85% of the top 50 retailers in attendance, more business is done at MAGIC than any other fashion retail trade event—making MAGIC the definitive platform for conducting the business of fashion.
February 24 – 26 – New York, NY
Fashion Coterie 2013
Fashion Coterie serves the upscale fashion marketplace, including the men's, women's, accessories, footwear, and children's categories, as well as fashion retailers, which comprise specialty and department stores, and editors.
March 3 – 4 – Miami, FL
The Show Market of The Americas (SMOTA)
SMOTA conducts three trade shows yearly at Miami Airport Convention Center (MACC) and The DoubleTree Miami Mart Airport Hotel. The Markets showcase the entire spectrum of footwear companies, from high-fashion designer collections to the large branded businesses in all the categories: women's, men's, and children's footwear.
March 10 – 12 – New York, NY
MJSA Expo
The MJSA Expo is the largest and oldest show dedicated to professional excellence in jewelry making and design. Every spring, thousands of buyers fill its aisles and connect with the industry's finest suppliers and service providers. They can also find renowned experts within easy reach, thanks to Expo's world-class seminar program.
March 17- 20 – Las Vegas, NV
ASD LV
ASD Brings the widest variety of merchandise together in one efficient consumer-goods trade show. Six shows in one:  gift & home, fashion accessories, jewelry & cash + carry, health & beauty, toys & novelties, value & variety.
July 17 – 18 – New York, NY
SpinExpo
A focused and unique exhibition featuring the most comprehensive and unique international offering of yarns and fibers, knitwear manufacturers and innovative knitwear machinery manufacturers.
What are we forgetting?  Share in the comments below!