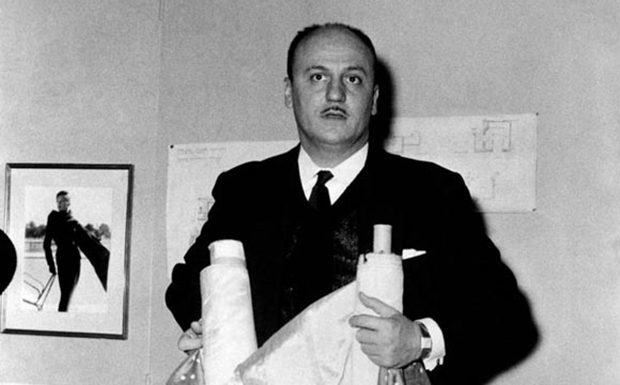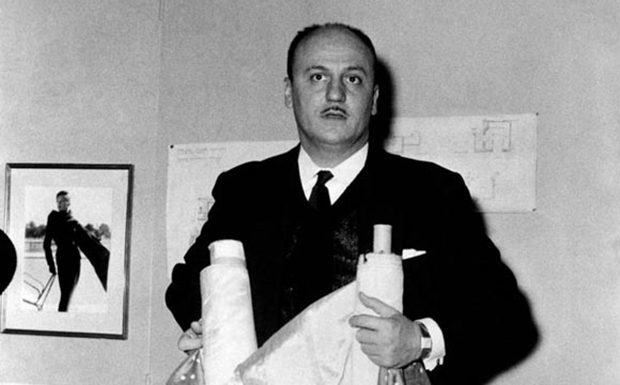 Good fashion is evolution, not revolution.– Pierre Balmain
You can say that Pierre Balmain had fashion running through his veins. His dad was in the drapery business (think gorgeous, flowing fabrics) and his mom ran a fashion boutique with his sisters. At the young age of seven, Balmain's father passed away leaving Pierre to become the man of the house. He worked and went to school for architecture, but was  offered a job working for Edward Molyneux and left his studies. He later succeeded the designer for five years.
Although there is not much written about the man behind the global fashion house, Pierre Balmain was one of the most successful design giants in post World War II. His name was among some of the fashion masters we've previously discussed like Dior and Balenciaga. He redesigned elegant luxury yet still kept his looks reflecting femininity keeping both Hollywood stars and European royalty coming back to his clothing.
You can say when Balmain first opened his fashion house in 1945, he was following the trends, sticking to bell shaped skirts and tight, corseted waists.
His designs were described as "clothes you really want to wear."  This statement describes what made Balmain the success it is today.
Balmain created the "New French Style" meant for a well-poised and stylish woman who represented his 1949 fragrance, Jolie Madame. Couture was the original name of the game and he set the standard pretty high. His clothing always aimed to be glamorous but effortless, that focused more on construction and clean lines rather than flashy, overly decorated pieces.  This aesthetic landed his garments on famous females from royalty to actresses to ballet dancers.
Balmain made a jacket over a simple sheath dress desirable. He even made the stole popular. But his real gift was making couture evening dresses and tailored suits. Picture full-bodied skirts and large, well-crafted coats and step in the name Balmain. His brand stayed true to the trends of the period, yet was created with a little extra oomph, being the main contribution to his success.
By 1951, Balmain had started opening stores in the USA and climbed into the ready-to-wear market. What attributed to his success? Balmain was able to take French fashion designs and make them into clothes that fit the American woman, who was larger, and didn't make the clothes any less fashionable. Through this talent, he gained the title of "kind of French fashion."
Balmain is now a coveted brand by the public thanks to pop culture glorification. It has been mentioned in many songs and worn by the biggest fashion icons of our time.
He passed away in 1982 leaving the fashion house in the hands of his assistant, Erik Mortensen. Balmain can also be credited for discovering Karl Lagerfeld by hiring him in 1954.
So what can we learn from the story of Balmain? To be true to yourself and what you truly believe brings beauty to the human form by creating designs that can surpass geography and can inspire anyone, anywhere.