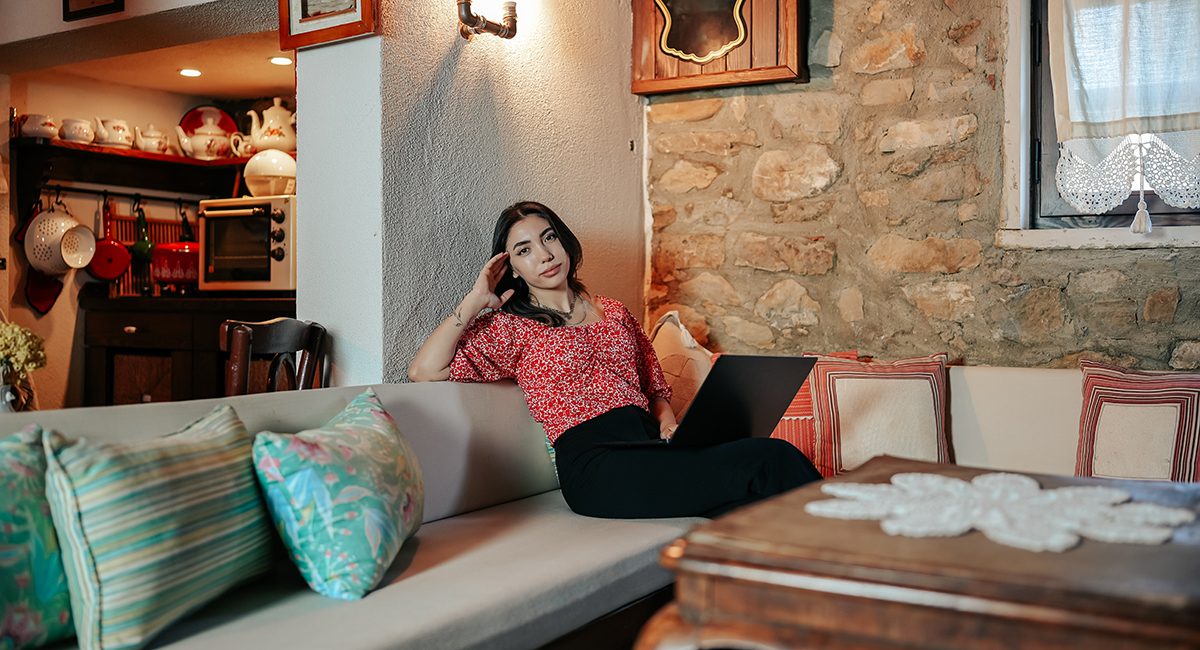 Many of us tend to experience the summer slowdown when it comes to our fashion business. Business seems to simmer a bit and that can feel a little worrisome. Sometimes it's great, other times we tend to fear that we're not doing enough.
So while I'm an advocate of incorporating down time into your schedule to avoid business owner burnout, I also understand that many of us don't want to fully take the summer off from our businesses because we lose money and momentum which are two important things for a successful and thriving fashion business.
So why not take advantage of the generally slower-paced summer months to do things for your business that you normally just can't manage to find the time for? With that in mind, here are…
6 WAYS TO USE THE SUMMER SLOWDOWN TO GROW YOUR FASHION BUSINESS
REVIEW YOUR GOALS
We've talked a lot about setting goals in business and how to make sure that you're spending time each week working on tasks that will help you reach these larger goals. When was the last time you reviewed these goals?  As time passes and you are elbow deep in daily and weekly tasks and to-dos, your goals can sometimes be forgotten. Take the time to review what you originally set out to do. Look at your quarterly goals and your annual goals to see what if anything needs to be adjusted.
REVIEW YOUR STRATEGIES
How have your social media efforts been working? Your press pitching? What about retailers, are they responding? Use this slow time to really review your strategies and decide what's working and what's not. Tweak the things that don't seem to be performing and come up with some fresh, exciting new ideas.
UPDATE YOUR WEBSITE
When was the last time you updated the content on your website? I'm not talking about an expensive redesign, I'm talking about something as simple as new "about" page language, a fresh image on the homepage, linking up your newest social media platforms, or a helpful FAQ section. Maybe it's time to write new product descriptions. Depending on your budget, a fun summer photo shoot or new blog template are also great ideas. Whatever! Give your website design and content a little love.
GET YOURSELF ORGANIZED
So summer is one of the best times of the year to catch up on the business housekeeping that you want to do, you just usually don't have time for. Get yourself organized by updating and reworking your task list, creating email folders, straightening up your studio, and going through all the bookmarked articles on your browser that you haven't read yet.
JOIN A NETWORKING GROUP
While a lot of business people are vacationing, just as many are still plugging away full steam with their businesses. This is a perfect time to seek out a new networking group or meetup and hit up a few of their get-togethers or engage online. The smaller turnout or less involved folks right now makes it possible to make a stronger connection with the people who are there.
TAKE SOME TIME TO ENJOY EVERY MINUTE!
Yes, staying on top of your game is important. But so is letting loose sometimes. It's OK if you close your computer at 2 on Friday to go enjoy the beautiful weather; or don't work this coming weekend to go to the beach. While your business will only survive if you put in the work, it also needs your creativity and productivity to thrive. To do these things well, you need a little R&R sometimes to reboot!