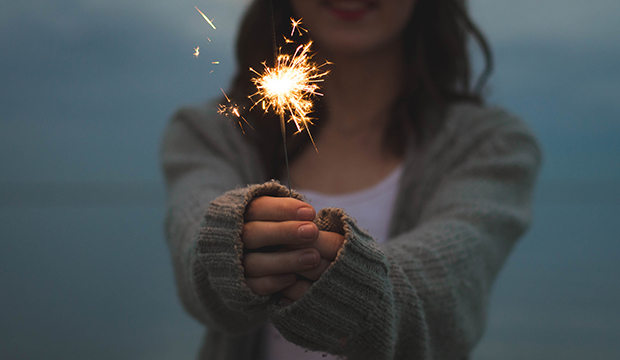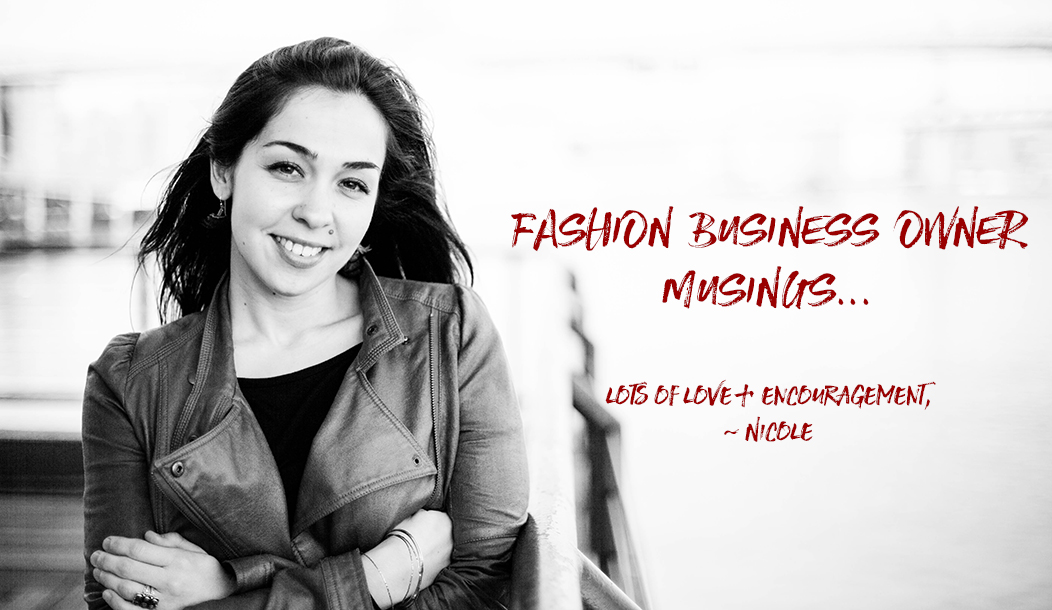 I used to think that once I "made it" I'd stop second guessing my own abilities. I'm not sure I've quite made it yet but I do have a successful business that pulls in a profit, get to travel around the world because my business is run online, and feel pretty good about the life I'm leading. Yet, I still wake up some mornings and ask myself "What the hell are you doing? How exactly do you plan on keeping this going?"
I have self doubt. A lot of it. More than I'm comfortable revealing but for some reason, find myself doing anyway. Right now. As I write this I'm so tempted to hit the backspace.
I know I'm not really "suppose to" reveal this. I'm giving other people advice about building businesses and here I am sharing with you that I sometimes wonder how I am doing what I'm doing and how I'm going to continue doing it.
Every day I feel a cocktail of emotions- from excitement to worry, confidence to fear, security to anxiety. And I know, without a doubt, that most of you do too.
The excitement, confidence,and security are the easy ones, right? Profits, press, growth, these things are magical. They manage to give us a natural high, they remind us of how great it feels to accomplish something we've worked so hard for, and they are the fuel that keep us going when all we want to do is bang our heads on the desk.
But the mixers in that cocktail are the worry, fear, and anxiety. How can I keep going without making more money? Why aren't things moving in the direction I want? What is going to happen if it all falls apart? These feeling are more than shitty, they're dangerous.
These feelings feed the self doubt monster and can be so extreme that we ultimately decide to stop what we're doing, to stop building our dream.
I'm wondering when and if these feelings ever disappear. From experience I know they get better, as we grow and accomplish and learn, these feelings get easier to kick in the teeth. But I doubt there is a way to get rid of them completely. (If you know of one, please do enlighten me!)
But you know what? Even though they don't seem to want to go away, even though they seem to have set up a permanent residence in the back of my brain, I know deep down that I can do this.
And I want you to know that you can too.
We can build and lead the lives that we want because we're smart. We're capable. We're people who have made the decision to live our lives differently and in doing so, we accepted that things are going to be difficult. Scratch that, really fucking difficult.
When these self doubt feelings hit us, we need to remember that they are temporary. That whatever triggered them at that moment, will pass. That before we know it, something good will happen that will flip that switch and we'll suddenly feel excitement again. You know that excitement I'm talking about? Not "I'm going on vacation" excitement. No, I mean that excitement that is so intense it's practically nervousness. The buzz in your belly and the racing mind full of ideas and direction and plans and goals. That incredible, all consuming hum that takes over and moves us forward at lightening speed.
You know what I'm talking about.
Well, when we're working on something that we really believe in, that feeling will always return.
So when the self doubt is there, and the tears of frustration are streaming, remember that feeling of excitement. Remember why you're doing this (freedom, control, happiness) and zero on it. Tap into the memory and feeling as best as you can and use it as a flotation devise to help you ride out the crap, the doubt, the fear.
It all comes and goes. The good and the bad. Try to always remember that.
All my love and encouragement,
-Nicole