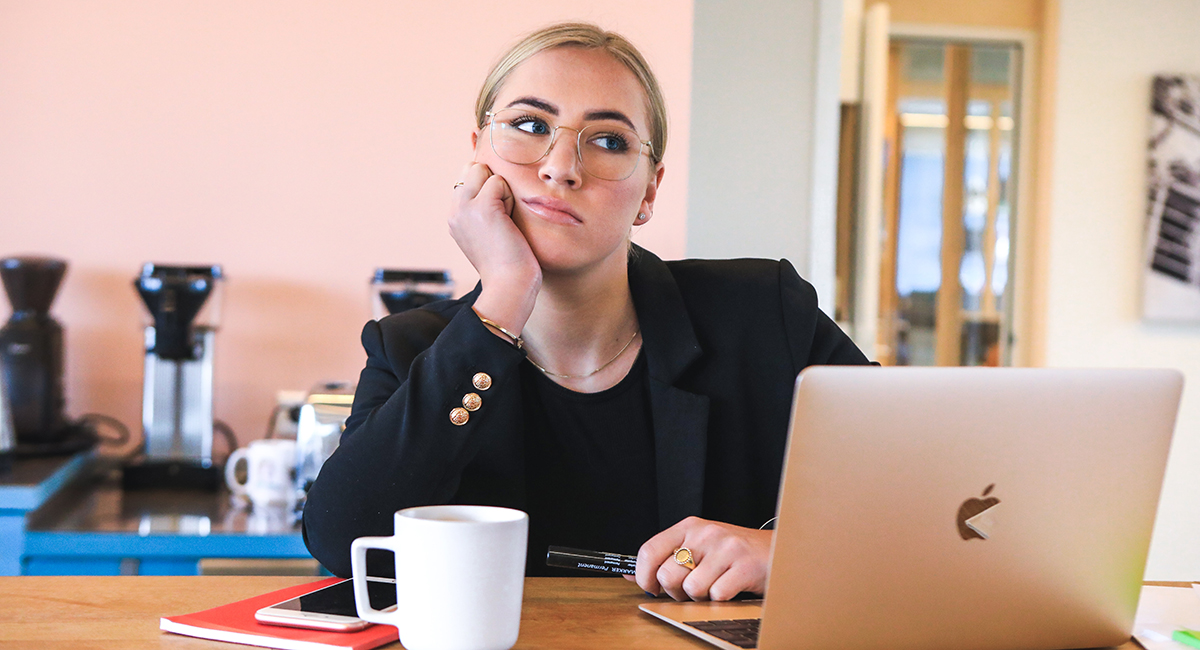 I want to talk about how to find some bit of "good" in a not-great situation. 
I once attended a very popular business conference that was not cheap. It was also not good. Which was a bummer because I remember that I was really excited about the prospect of connecting with and learning from fellow female entrepreneurs.
While I met a few women doing great things, overall I felt it was an expensive excuse to take selfies and listen to the ever-inspiring marketing advice to "be authentic" .
The conference started at 9:30am and by 10:30am, I could feel my impatience kicking in. 
I thought I was going to actually learn something there. Personally, I don't care about gift bags full of stuff that I don't need. I wanted to experience a day of learning. 
I was bored. 
I was checking out about an hour after checking in.
I was also angry.
And honestly, the only person that my boredom and my anger were impacting, was me. I was miserable. 
So, rather than allowing myself to fall deeper into the "what the heck is happening?!" mindset, I decided to make myself stop with the negativity.
I thought, "You paid $500 to be here, you committed an entire day of your life to this event, you owe it to yourself to get everything you can out of this event."
I decided to stop focusing on what was wrong in the situation and start focusing on what was right in the situation.
It was up to me to enjoy the experience!
I'm telling you this little story because we all at times find ourselves in situations we were not anticipating.
We find ourselves disappointed, put out, annoyed that things are not what we wanted/expected/paid for. 
And when this happens, it's up to us to make the best of it.
Sometimes that means speaking up and asking for what we need. 
Your first sample not what you thought it would be? Make a list of everything that is right and everything that is wrong and schedule a meeting with your sample maker. 
Attend a conference that was very disappointing? Find one person you can connect with and get to know them. Or raise your hand during a talk and say, "Can you build on that piece of advice?"
The thing is, situations like this usually aren't all bad. And while it is far too easy to slip into focusing on what's wrong in a situation, it is usually way more beneficial to look for what's good too. 
I think this lesson applies to so much of what we all do.
A failed collaboration, a disappointing trunk show, a smaller-than-expected order, a quiet launch…in all of these situations there's something – a new relationship, a lesson learned, a growing experience- that can be tapped in order to remind ourselves that all the steps we're taking, even those that seem like a flop, are actually bringing us closer to our ultimate goal.
It can sometimes seem like something is a "total waste" and it's so easy to slip into a negative frame of mind.
But try not to do that.
I bet that when you look for the good, too, you'll find it!
Lots of love and encouragement,