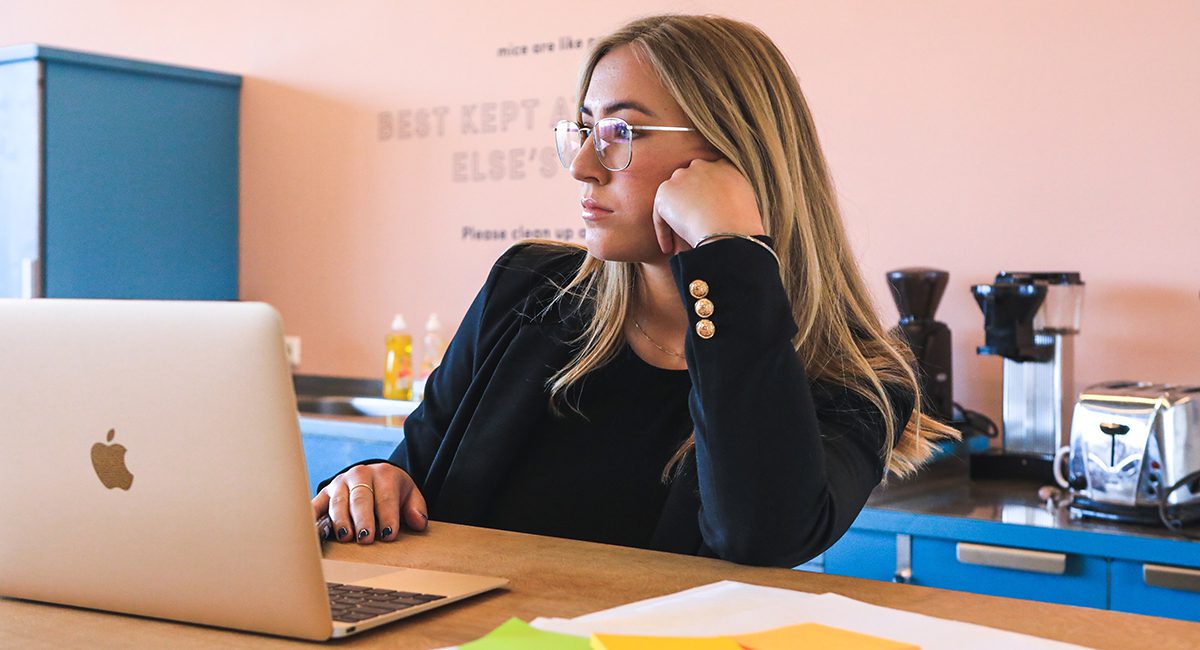 I used to have this inability to let go of a failure. Meaning, when something didn't work as I'd hoped in the business, it almost haunted me.
I'd let failed attempts at things get to me.
And while this sometimes still happens, I have worked hard to be better at shaking things off and moving on. I'm not 100% there, but I'm close.
Does this happen to you too?
When something you've tried doesn't work and it makes you feel kind of silly and like you have no clue what you're doing and maybe you should just stop?
Like maybe you tried an Instagram Live and one single person was watching and that chipped at your confidence.
Or maybe you were rejected by a store that you really wanted to get into.
Or maybe you launched and not much attention was given by the people you hoped would be interested.
These things can cause us to immediately think we're failing.
But it shouldn't.
Trying new things is part of business. Some things will be successes, some things will be failures.
And that's OK.
So why do our unsuccessful attempts at trying new things seem to impact our confidence so much?
Why do we tend to immediately feel foolish when something doesn't work?
Why do we let this impact our ability to keep trying?
When I think about all the things I've tried to do over the last 20 years, I see a lot of failures and a lot of successes. That's natural.
And in looking back, I can't think of one thing I was unsuccessful at that still haunts me to this day. I think that's because I'm looking at the bigger picture.
I'm seeing two decades as my journey. So what I see when looking back is a collection of events and occurrences that have gotten me to this place.
BUT, when we're in it, when we're experiencing the failure in the moment, it's practically impossible to see that what just happened is simply a part of the journey.
I think one thing we can do is focus on the successes.
Every time something doesn't work, go grab a piece of paper and write down everything that did work that day or that week.
Read it over and over until you are reminded about all the great things you've already accomplished and excited about all the great things you have yet to do.
Lots of love and encouragement,