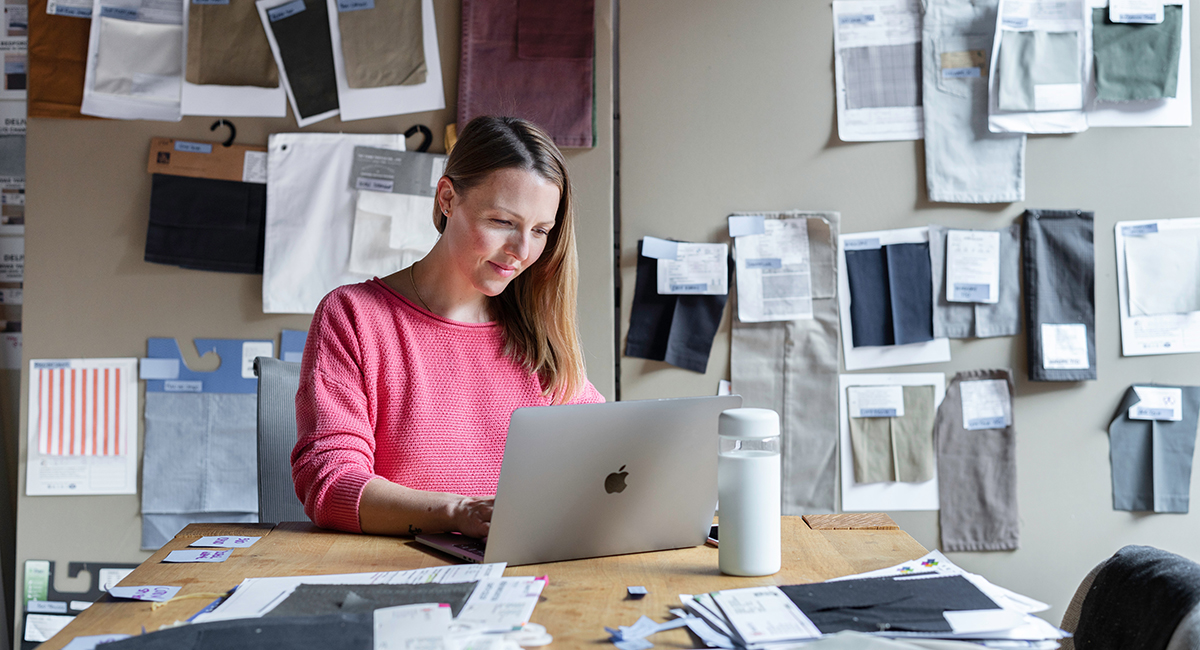 This week's musing is a bit different than what I usually send. It's been a big week for questions. In fact, my inbox is full of questions about various aspects of launching, running, and growing a fashion business. And so I thought it would be helpful to do a post with tips for starting a fashion design business that addresses some of these questions.
These happen to be some of the questions that I get asked the most often.
So, here goes . . .
Where do I find an investor for my brand?
I know you don't want to hear this but finding an investor for a fashion brand that doesn't meet one of the following criteria is close to impossible: (1) Millions in sales revenue, (2) 1 million followers on social, or (3) a major tech component.
What can you do instead?
Checkout KIVA for small business loans.
Use money from your day job or side hustle (if you have extra, I realize that this is not true for everyone)
Crowdfund. If working a day job still doesn't leave you with enough to invest in your fashion business, then crowdfunding can be a great way to fund your fashion business.
How do I find a mentor?
The biggest mistake I see with designers looking for mentors is this belief that a mentor comes in the form of one person who is super successful and will officially announce "I'm your mentor!"
Mentorship comes in all forms– peer mentorship being one of my favorites– and finding a mentor is often more about opening your eyes to who is already in your circle.
If you wait to make progress because you're waiting for your "mentor" to come along and teach you everything you need to know, you'll truly be waiting forever.
Which brings me to my second point about this — too many people use the word mentor as a substitute for free consulting. Mentors don't tell you what to do. Instead, they listen to what you've done and give you tips and advice for moving forward. But if you're not working your butt off to do the work first, they're never gonna give you their time.
Where do I find a factory I can trust? I don't want them to steal my designs.
Honestly, the majority of factories are not in the business of stealing your designs.
Sure, there have been some instances reported with larger brands, but it's rare. And the chances that a factory, with all of the client work they have to get done, is going to spend time stealing your A-line skirt pattern, are so slim that this is a waste of your time and energy to even worry about.
Do your research, ask fellow designers for referrals, don't expect a factory to sign an NDA, and focus your time on your fashion business, your brand, and your mission.
Where do I even start?
Ask yourself some questions:
What do I want to create?
Why do I want to create it?
How will I get the word out?
How will I get the money to create it and to market it?
Who will I serve?
How will I reach people?
You don't need a fancy, long-winded business plan. But you do need to be able to answer the questions above. Watch this free training to learn more about how to create your business plan.
I need help marketing, and I'm terrible at social media, blogging, and emailing. Where can I find someone inexpensive to help with these tasks?
If you're hoping to hand off blogging, social media posting, and email marketing to someone else at the start of your brand, you are doing yourself and your business a disservice.
First, let's discuss that you can't typically find these services for a low price if you want the work to be quality. Whoever you hire needs to understand your brand, your voice, your values, and your customer in order to do a good job. And that kind of knowledge takes talent, and these service providers will rightly charge accordingly. If you find these services for cheap, then I'm willing to bet they are not offering truly high-quality service.
And to top that off, there is no better way to create a strong brand and a strong connection to your customer than to be the one talking to and with them.
Being on social media, writing those emails and blog posts, these are the things that allow you to really get to know who your customer is. I truly believe these tasks should not be handed off in the first few years of your business.
You want to own a fashion business? Then you don't get the luxury of saying things like "I'm terrible at writing, so I can't blog," or "I don't know what to email them about, so I don't." Get to work researching, trying, learning, and then adjusting as you go. That's it.
So there you go. These are five of the most frequently asked questions that I get. I hope my responses clarify some things for you and that my little dose of tough love inspires you to get to work.
Lots of love and encouragement,