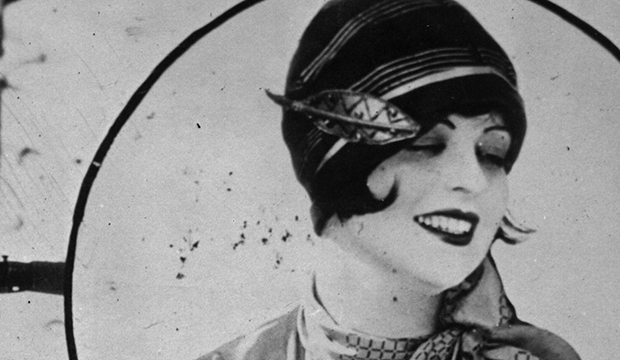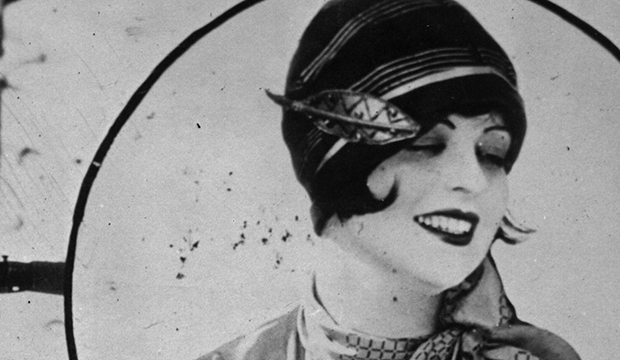 While the wearing of hats is mostly reserved for cold weather or a royal wedding nowadays, there was once a time when a woman wouldn't dare leave the house without one. Hats have a long, elaborate sartorial history, especially when it comes to women's fashion.
One hat style in particular from the "heyday" of hat-wearing is even still occasionally worn today- the cloche.
So how did this distinctive hat come about?
While it is a defining fashion icon of the 1920's, this stretch of time is only the height of its popularity. It's history stretches back to the turn of the century when it was first created- 1908 to be exact. The design was invented by French milliner Caroline Reboux: a small bell-shaped hat that was easy to form, and simple enough that it could be embellished and styled in a number of ways. The accessory was aptly named, as "cloche," the French word for bell.
Typically, these hats were made of felt, sisal or straw, and worn plain to show off the shape of a hat that was very well made. In the early years, Reboux herself would custom-design a hat specifically for a customer. She would make the hat by taking a length of felt, placing it on the customer's head and shaping it right there. Reboux's cloches were the antithesis of hats that had came before- these featured wide brims with embellishments piled on.
The beauty of the cloche came from a simple sophistication found in an expertly crafted silhouette.
After Reboux launched her design, the cloche became widespread, even prior to the 1920's. More and more women began sporting the style, and by the end of World War I, a version that fit very snug to the head was very popular. By the time the 1920's came around, the cloche was poised for success. Bob haircuts were coming into fashion, and this particular hairstyle paired beautifully with these hats. The shape of "flapper bobs" or "Eton crops" and the cloche hat mimicked each other perfectly. In fact, the cloche was frequently referred to as a "bobbed hat for women with bobbed hair."
The 1920's version of the cloche is iconic. It featured an even more snug fit than its predecessors, and worn so low over the eyebrows that women walked with their chins up and eyes cast down. Fortunately, walking with this kind of poise only added to the allure of the look, as women felt it created an air of confidence and independence in the wearer. During this decade, no woman ever left the house without a chic cloche to top off her look.
As cloche styles began to grow and change, embellishment began to feature more heavily in the design. Art deco was a heavy influence in all aspects of 1920's fashion, and hats were no exception. The art style impacted the brim and seam styles of cloche hats, as well as what decorated it. Applique, beads, brooches or feathers were popular, and helped to dress up a hate for more formal occasions. Some versions were made from laces and silks to add glamour, and could be paired with a fancy evening ensemble.
Many women even wore embellished cloches as a part of their wedding finery. As embellishments gained popularity, they began to signal various meanings, similar to the symbolization of today's Claddagh rings. For example, an arrow-like ribbon on a cloche meant the wearer was single but had already given her heart to someone, while an elaborate bow signaled that she was single and looking.
The cloche craze continued into the 1930's. Couture houses such as Lanvin and Molyneau partnered with milliners in their ateliers to integrate the hats into their collections. The accessory could even be spotted on the big screen, being sported by film stars of the era. Swedish actress Greta Garbo helped boost cloche sales while wearing one in her first "talkie" film 'Anna Christie.'
While the cloche fell out of fashion in the 1940's and 50's, it enjoyed a brief resurgence during the 1960's. The simple cuts and lines of 60's fashion were perfectly offset by the cloche, making it a frequently-worn accessory. These versions featured wider brims and a looser fit than their predecessors. Many famous style icons tried out the accessory, and Twiggy even sported a cloche while acting in "The Boyfriend."
The cloche hat has had a few moments in more recent years. In 2008, Dior put out a lovely collection of cloche-inspired hats. In the same year, Angelina Jolie sported the cloche style in her film "The Changeling." While it doesn't enjoy the popularity it used to, the cloche hat is far from obscurity.