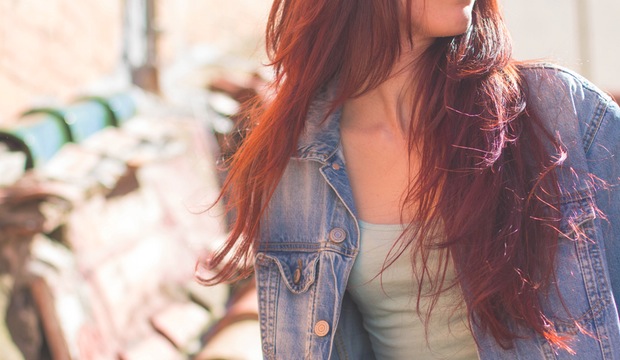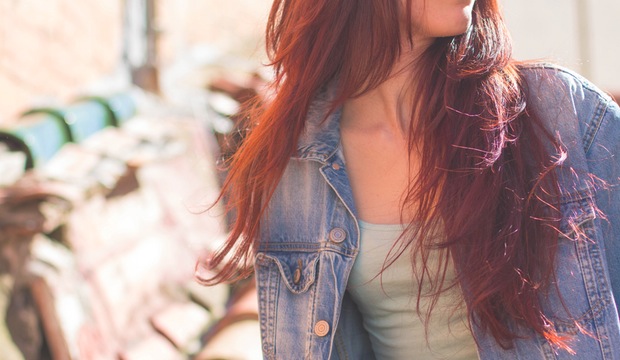 There's nothing like a good denim piece- this quality, classic fabric is both comfortable and versatile. Just about every kind of garment has been cut from denim at one point or another. It's durable, and so easy to wear; it can be dressed up or down easily. While blue jeans are the hands-down winner when it comes the most popular denim clothing, there's another piece that comes in at a very close second: the jean jacket.
Jean jackets, while perhaps not as ubiquitous as their pant counterpart, are equally versatile and give off a similar classic and casual vibe. It is a piece nearly everyone has in his or her closet, because it looks great on, yes, just about everyone. From hipsters to celebrities; each one sports their own version of this sartorial staple.

Japanese Origins
Denim outerwear has been around for a surprisingly long time- way before Britney Spears and Justin Timberlake sported those memorable all-jean ensembles back in the 90's. In fact, while we consider jean jackets to be an all-American look, denim (and subsequently jackets cut from it) did not quite originate in the United States. In order to find the jean jacket's true roots, we need to go back in time to the mid 19th century- more specifically, the Edo Period in Japan.
Back in the 1800's, skilled Japanese craftsmen mastered the arts of indigo dyeing and denim weaving. These beautiful, high-quality fabrics were used in a variety of objects, clothing in particular. Back in the Edo period, firemen wore a special kind of denim jacket as a part of their work wear. This coat, known as Hanten, was woven from naturally flame-resistant wool (prior to the invention of safer materials) and dyed in indigo. These indigo images indicated which fire squad the person belonged to, and formed symbols that inspired luck and bravery.
French Origins
Another early iteration of the jean jacket emerged a bit closer to America, but was still located across the pond in France. The garment was known as the "Bleu de Travail" or "work blue." The jacket was dyed in brilliant indigo blue and distinguished a worker from a boss (those higher up the ladder wore a white or grey shirt or jacket). In terms of cut and function, these pieces were quite similar to what we recognize today as a jean jacket. However, despite being cut from cotton canvas, the fabric of the Bleu de Travail was a bit different from today's denim.
Levi Strauss
Soon after, in the late 1800's, designer Levi Strauss created the "working blouse," which was essentially a preview of the jean jacket as we know it. Cowboys, who preferred denim because of its durability, as well as the fact that it happened to look great, were big fans of the garment. Once the 1900's rolled around, Levi's introduced another iteration- the "Type I" jacket. This style was simple, but was essentially what everyone would recognize today as a classic jean jacket. The design featured a single front pocket and buckle cinch in the back.
From then on, denim jackets became increasingly incorporated into both work and leisure wear. In the early 1900's, the U.S. Army issued "working blues," which included either a denim jacket or work suit. The US Navy issued denim fatigues as well. Levi's began to introduce lighter weight jackets into it's western line. The company also put out a denim jacket for women in the 1940's, popularized by Marilyn Monroe. By the 1950's, jean jackets had exploded in popularity as a fashion item, frequently worn by youth and celebrities alike. Singer Bing Crosby was nearly barred from checking into a hotel due to his too-casual head to toe denim ensemble. The incident prompted Levi's to craft one of Crosby's most outrageous outfits: a tuxedo cut entirely from denim.
Twentieth Century America
From the 1970's onward, the jean jacket took a turn from an all-American work wear piece to a symbol of rebellion. Films such as "Easy Rider," and "Little Fauss and Big Halsy" helped to cement the jacket's association in mainstream media with biker and trucker culture. In the 80's, artists including Madonna and Debbie Harry rocked their own versions of the denim jacket- typically embellished to suit their individual styles. 1980's denim looks were often decked out with spikes and patches to that made up the "punk" look. In the 90's heyday of denim-everything, jackets came in a variety of styles. Typical features were acid or light stone washes, over-sized silhouettes, and distressed patches.
Modern Day
Today, you can try pretty much any style of jean jacket to suit your taste. But lately it seems that the runways are going back to basics- basic, classic styles and vintage pieces are especially on trend right now. It makes sense- the original, quintessential denim jacket is timeless.