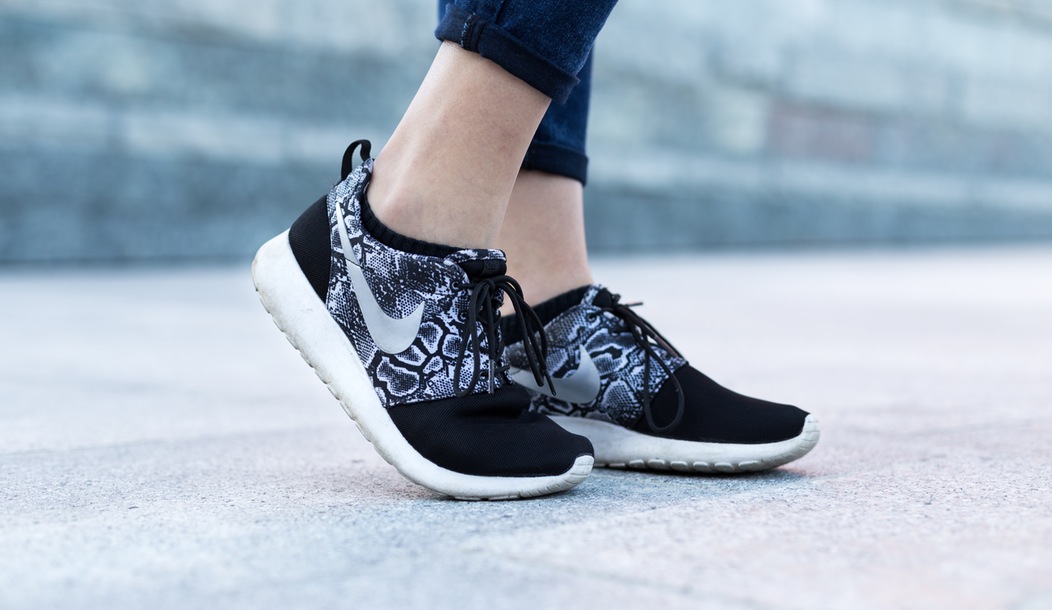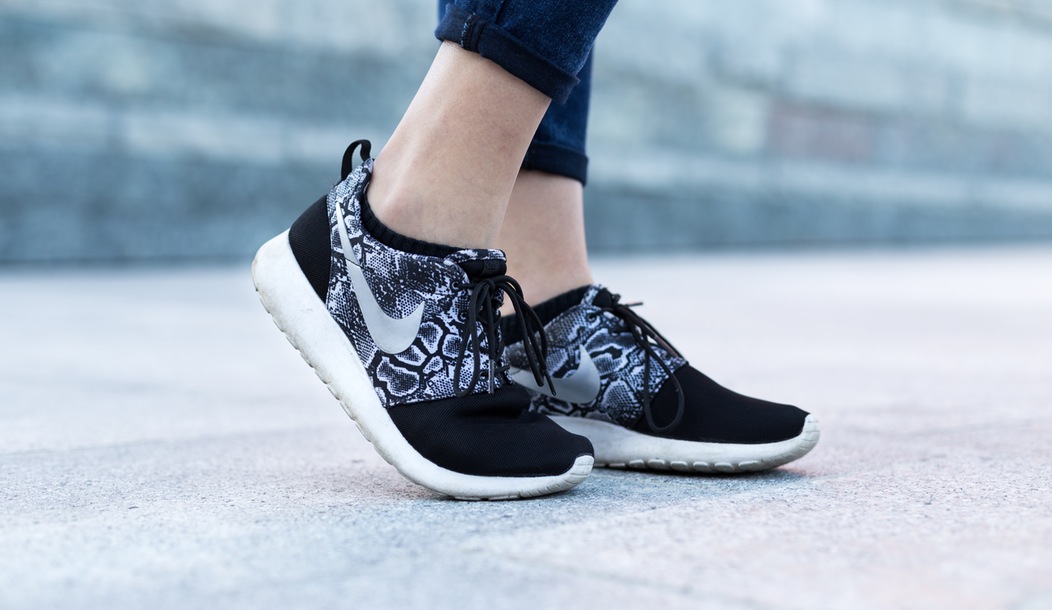 One of the most popular street style trends right now is pretty much a lifesaver- pairing sneakers with a dress. This look encompasses both fashion and comfort, allowing us to pull off a cool-girl vibe while still being able to move around. Suddenly, it seems that women are hitting the stores in droves looking for a good running shoe to replace their stilettos.
Of course, despite the recent street and runway hype, sneakers have always had their own unique place in fashion. Walking the line between form and function, they come in different styles, have varying uses, and a range of wearers. There are those who casually own sneakers as a default shoe, while others make up an almost cult-like following; building their sneaker collections like true connoisseurs.
The First Sneaker
The story of "sneaker culture," goes far beyond pairing the perfect Nikes with a little black dress. The sneaker, in its most basic sense, is much older than you might think. Rubber-soled shoes existed as far back as the late 18th century. However, these early versions of what we would later come to know as the sneaker would be barely recognizable to us today. Dubbed "plimsolls," these shoes were about as basic as you can get- the design didn't even include a discernible right or left foot. It wasn't until Charles Goodyear created vulcanized rubber in the 1800's that the potential for a rubber sole was seriously considered. Shoes featuring vulcanized rubber soles, it was discovered, were perfect for athletic wear- the first pair was created for use in croquet, quickly expanding into other sports.
Keds and Converse
The first sneakers mass-produced in the US were Keds. They were marketed as a streamlined, basic shoe featuring a rubber sole that would hold up far better than a leather one in athletics. The Massachusetts-based shoe company Converse quickly followed suit. In 1917, they released the "All-Star" basketball shoes. This was the world's first high top: the canvas was cut in such a way that it covered the ankle to provide support, while remaining lightweight and allowing the wearer grip. In the 1920's, basketball player Chuck Taylor lent his athletic experience to the design process of his eponymous Converse shoe. This design has remained almost completely unchanged for nearly a century, and is still extremely popular today as a leisure shoe.
A Counterculture Fashion Statement
The popularity of sneakers continued to grow in athletics, and by the 1950's, this form of sportswear began spilling over into street and casual wear. Sneakers were the perfect counterculture fashion- unlike more formal shoes, they were cheap, barely required any upkeep, and most importantly, were considered offensive to societal standards when worn off the field. Stars such as Marlon Brando and James Dean frequently wore them in films to cultivate their characters' "outsider" status.  Gradually though, as the 1950's went on, dress codes began to relax, and sneakers became much more ubiquitous. Whole families wore them, and in the following decades, sneakers became cemented as a casual closet staple.
The Air Jordan
By the 1980's, the sneaker began its climb from footwear basic to an iconic trend. It was during this decade that modern sneaker culture began. In 1984, Nike collaborated and released a line of basketball shoes with the then-rookie Chicago Bulls shooting guard Michael Jordan. The Air Jordan 1 generated a lot of hype, and not only from its famous namesake. The original Jordan's featured a flashy red and black color way that differentiated him from the rest of the team- and was fully against NBA regulation. Every time Jordan stepped onto the court wearing his signature shoes, he would be fined $5,000 (he wore them anyway, with Nike footing the bill each time). The story of this controversy, combined with Jordan's individuality and incomparable skills on the court fueled fan's excitement for the sneakers, and the Air Jordan became one of the most famed shoes in history.
Sneakers and Hip Hop
Quickly after the Air Jordan, sneakers became immersed in the music industry as well. The shoes became closely associated with hip-hop. Run DMC's signature looks included almost head to toe Adidas gear, including footwear. In 1986, they released the single "My Adidas," leading to an endorsement deal with the brand. From then on through the 90's and into the 2000's, sneaker brands and hip-hop artists collaborated frequently.  Nike signed deals with Nelly and Wu-tang Clan, Reebok worked with 50 Cent, and Jay Z put out custom S. Carters under his own brand.
Modern Day
Today, many sneakers such as Converse and Air Jordans remain just as popular as they were when first released. However, there is still plenty of room for something new: high-end designer collaborations (such as  Adidas and Yohji Yamamoto or Jeremy Scott) is yet another successful way bring more luxury into the already fashionable sneaker culture. Additionally, whether you love or hate Kanye West, it is undeniable that he has become a powerful player in the sneaker game. His Yeezy Boost 350's outdid Air Jordans for the first time in sales, and during his widely publicized deal with Nike, he helped draw attention to the issue of brands taking advantage of the athletes and artists in product promotion. Sneaker culture is still strong, and it will be interesting to see where it goes next.